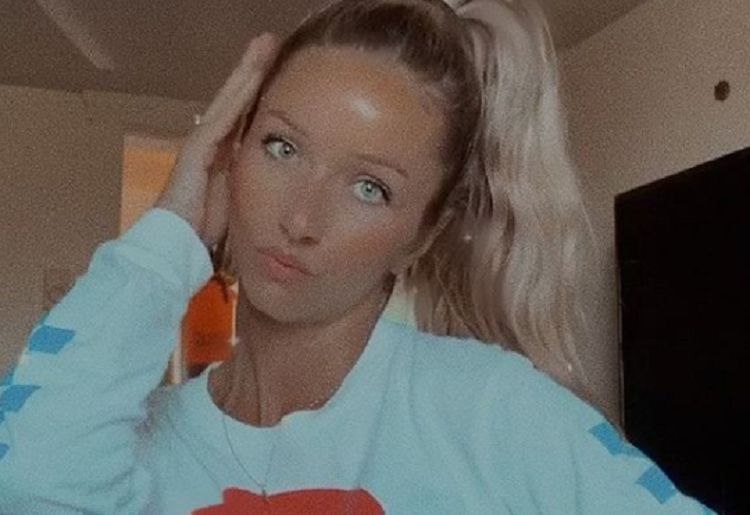 The old saying 'behind every successful man there is a strong woman' is definitely true for Chad Hiltz of Bad Chad Customs. His finance and business partner, Jolene MacIntyre, is a big part of the reason why he's been able to grow his business and be successful. As a cast member on Bad Chad Customs, Jolene has made it very clear that she isn't just there to sit around and look pretty. She gets things done, and she's good at it. Jolene is smart, hard working, and dedicated to helping the business thrive. With Jolene on the team, it's clear that the business will be around for years to come. Keep reading for 10 things you didn't know about Jolene MacIntyre.
1. She Has A Business Degree
If you thought that Jolene was only so involved in the business because of her relationship with Chad, you might want to think again. Jolene is well qualified and has always had an interest in business. She attended Saint Mary's University where she earned a bachelor's degree in commerce. While most people struggle to find careers in their field, Jolene is putting her education to good use.
2. She Loves Home Design
Jolene may spend a lot of time at the shop, but cars aren't the only thing she's interested in. She also loves home and interior design and has a good eye for creating beautiful spaces. In June 2020, she shared before and after photos of a bathroom she designed. Her followers seemed to really enjoy the post so hopefully she will continue to post home design related things in the future.
3. She Was A Big Part Of The Reason Chad Got The Opportunity For The Show
Chad got the attention of Discovery producers after he gained a large following online. Jolene was a huge reason for his online presence. During an interview Jolene said, "When Chad started building me a replica of the $40 million-dollar Bugatti that Ralph Lauren owns, I wanted the world to see how remarkable it was." She then started recording the process and uploading videos online which eventually led to Chad building a fan base.
4. She And Chad Have Been Engaged Since 2017
Jolene and Chad met at a local pool hall when he asked if she could put up a flyer for an upcoming car show. Sparks quickly flew between the two and they started dating. In 2017, the couple became engaged. However, Jolene hasn't had much time to start planning the wedding because of how busy things have been at the shop.
5. She Was A Soccer Player
Sports have always been a big part of Jolene's life. She grew up playing soccer and went on to have a successful college career at Saint Mary's University where she was a stand out player on the team. Her days as a competitive athlete may be over, but the lessons she learned on the field still play an important role in her life.
6. She Studied Kinesiology
In addition to studying business in college, Jolene also studied kinesiology. For those like me who weren't familiar with this term until now, Masters Portal says that kinesiology is the study of "the mechanics of human movement and how they impact our health and wellbeing."
7. She's The Co-Founder Of Hiltz Auto Co.
Most people who watch Bad Chad Customs may be under the impression that Jolene is only Chad's manager. However, she plays a bigger role in all aspects of the business than many people realize. According to her Instagram bio, she is actually the co-founder of Hiltz Auto Co.
8. She's Traveled To Different Parts Of The World
Jolene has always been an active and adventurous person which explains why traveling is something she naturally gravitated towards. She has been fortunate to visit places all over the world. Some of the counties she's been to include Vietnam, Cambodia, and Thailand.
9. She's Always Loved Cars
One of the things that Jolene and Chad have in common is their love for cool custom cars. However, Jolene's interest in cars didn't just develop when she started dating Chad. In fact, it was her love of cars that inspired Chad to build her the Bugatti that launched his online presence.
10. She Doesn't Share Much About Her Personal Life
Jolene is officially on her way to becoming a legitimate reality TV star. Still, she has no plans of sharing her entire life with the world. She still enjoys her privacy and would rather keep the media attention she gets focused on her professional life and the business as a whole.