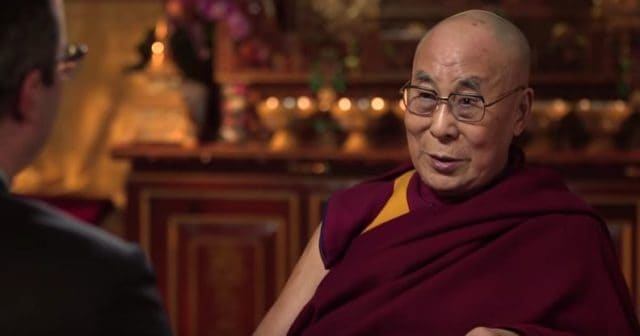 While I'm asleep on Sunday's when Last Week Tonight with John Oliver airs, it's the first thing I watch when I wake up on Monday. I'm a huge fan of this show, the honesty, integrity as well as tireless research that goes behind each segment they run. But I'm also a huge fan of Oliver himself. Not only is he spot on with nearly every issue he tackles, he uses comedy to get his points across and does it extremely well.
So on last night's segment while he was focusing on the Dalai Lama I was almost shocked that he was actually talking to the Dalai Lama himself, and in a comedic way. You can tell that even Oliver himself was in awe of the fact that he was sitting down one on one with this man. But he kept composed and addressed the issue of China absolutely loathing the Dalai Lama. Oliver even referred to him as a demon at one point. The Dalai Lama was 100% amused by Oliver and obviously took none of it to heart but you can bet Oliver almost felt bad about saying what he did.
As Oliver pointed out, we may be left with two competing Dalai Lama, or perhaps even no Dalai Lama when all is said and done. However the fact he got a chance to discuss the issues with the Dalai Lama himself has to be one of the all-time highlights of Last Week Tonight.
Check out the clip below: