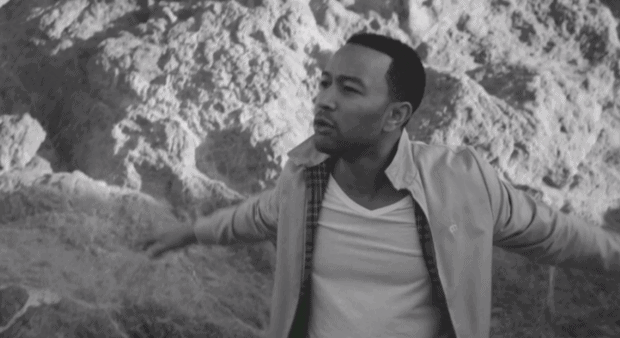 NBC has been pretty big on the idea of producing live musicals to air on their network over the past several years. It seems that with every one of these new creations, more and more fans of Broadway and musicals in general are tuning in to see the star-studded casts strut their stuff live before their eyes. The next musical that will come down the line for the network is sure to be a rousing and electrically charged rendition of the incredibly successful musical Jesus Christ Superstar.
While there have been all kinds of talks about who is going to take on what role for the upcoming production, some big A-list musical artists have been rumored and officially named as participating in the project. One of the names that has been confirmed for the performance is John Legend, who will be taking on the main role of Jesus Christ himself.
This is already garnering a lot of chatter across the internet, both in favor of the choice and those who are not as convinced that this was a good decision. For one, the actor himself greatly differs in appearance from what the world believes Christ to have looked like, and this might be one of the things that have set the unsettled wheels in motion.
For the most part, though, people are genuinely excited about the possibilities that he will bring to a very guarded cast list. With this being such a critical role to the play, it became imperative for casting staff to find a singer who had a very wide vocal range. In addition to being able to sing all of the high and low notes common to the role, the cast member of the play was going to need to be able to act. Fortunately, John Legend seemed like an ideal fit on both accounts for this role, as he already has some acting experience (which was very well received) and he is an accomplished musician with a truly impressive voice.
This live presentation of the rock opera is set to be aired on NBC right around Easter this year, which gives the entire crew several months to polish their roles and work to make something truly breathtaking happen on the screen. If the aforementioned other productions that have already hit the stage (Hairspray, The Sound of Music and The Wiz for example) are any indication, this is going to be one that no one should be missing.
If you are looking for an extra tidbit of juicy information about this upcoming production, you might be interested to learn that none other than Alice Cooper will be taking on the infamous role of King Herrod. He has been interested in these live stage productions since they first started coming out, and this latest choice in production has given him a role that he could really sink his teeth into. This, along with Legend's unconventional look for Christ, should offer a version of Jesus Christ Superstar that the world was truly unprepared for.