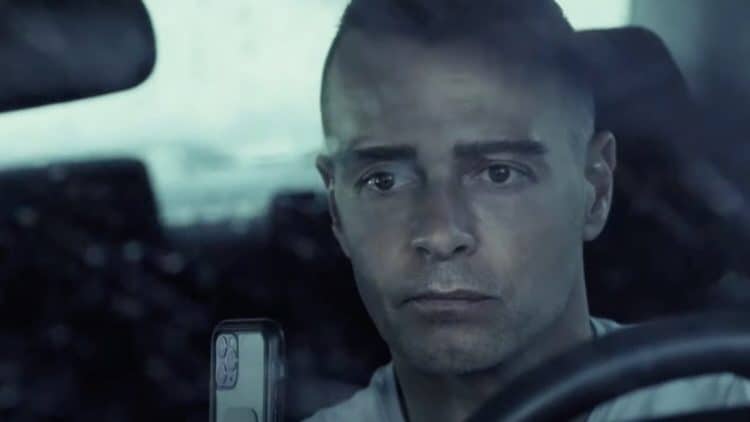 If you grew up in the 1980s/90s, then you probably remember the days when Joey Lawrence was a young heartthrob whose luscious locks and charming smile made him a huge star. Over the years, however, Joey has proven that he's much more than a handsome face. He has taken on a variety of acting roles and his versatility as an actor goes far beyond what some people thought, and he continues to grow and evolve. His fans will be excited to know that he is starring in a new movie called Swim which puts an interesting spin on the traditional "shark movie". If you love thrillers and you're looking for something new to watch, Swim might be something you'll want to add to your watch list. Keep reading to learn more about Swim.
What Is Swim About?
Swim definitely isn't your typical shark movie. Unlike other movies that focus on people being attacked by sharks while swimming or boating in the middle of the ocean, Swim is set in a place where people expect to feel safe: their home. The movie tells the story of a family who is away on vacation when a terrible storm takes place. The storm causes intense flooding which leaves the basement of their rental house full of water. Little do they know, the water in the basement isn't just and ole' water, though. It's actually full of sharks – and they're very hungry. Joey Lawrence's character is ready to risk it all in order to save his family and viewers will be taken on a wild ride as they all struggle to make it out alive. Of course, if you're terrified of sharks you might want to sit this one out.
When discussing the movie, joey Lawrence told Fox 10, "I want people to… forget all about the real-life headlines and all the real-life drama that is falling upon us hourly, minute-by-minute, and just sit back for a couple hours," Lawrence continued. "This will be escapism hopefully for a lot of people, a thrill ride for a lot of people. Have some popcorn, sit down with the family and friends and just watch a good old-fashioned shark try to catch some people in the water. Hopefully, it will just be fun, that's what this movie is intended to be: fun."
What Critics Are Saying
Since Swim is a made-for-TV movie, we can expect it to be lacking some of the things we've come to expect from major movies. This is something that is reflected in many people's opinions of the film. In a review of the movie, Voices of the Balcony said, "The effects are, of course, CGI and the quality varies greatly from scene to scene. Some of the shots of the shark are effective, others are bad, laughably so on a couple of occasions."
The publication then went on to say, "The cast really doesn't have much to do except look scared and scream a lot, which they do well. Swim also gives Hargrave plenty of excuses to bend over and look like she's about to pop out of her bikini top. For the other team, Grogan is shirtless for pretty much the entire film. As expected, the top-billed Lawrence is barely in the film until he gets to play hero at the end. It's nothing we haven't seen before, but it is competently done, certainly better than the director's last film featuring finny fiends, Shark Season. It's actually better than a lot of his films, though that's not exactly high praise."
Overall, the reviewer concluded that Swim is a good movie to watch to kill time, but you might not want to set your expectations too high. Of course, however, you'll have to check the movie out so you can form your own opinion.
Where Can You Watch Swim?
The good news is that watching Swim won't cost you anything, so if you're on the fence you can give it a try without feeling like you could possibly be wasting money. The movie is available on a free content platform called Tubi and it's one of the service's few originals. All you have to do is register for an account, and you can get access to a wide variety of content. That being said, though, Tubi isn't available everywhere so you'll want to make sure you have access from your location. Although Tubi isn't that popular at the moment, movies like Swim have the potential to help turn the platform into a huge success. CGI