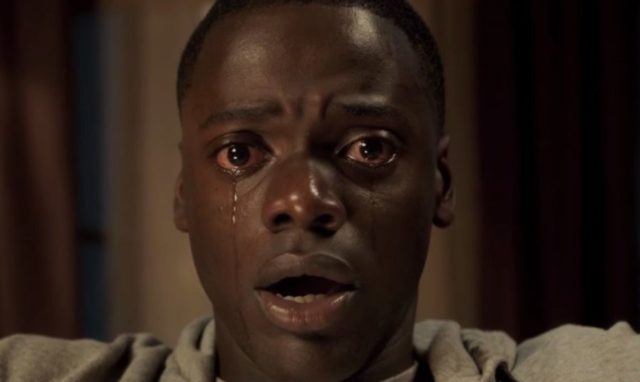 It's been the year for horror films, and what Jordan Peele gave us with his movie Get Out has been more than anyone of us could've asked for. The success of the film has been unprecedented. Critics and fans alike have raved about the film in every way, praising both Peele for his imaginative directorial debut and star Daniel Kaluuya for his stellar and believable performance. Ever since the movie came out in February, people have been talking about the possibility of Academy Awards recognition, and it looks like things are heading that way for the movie.
The Hamptons International Film Festival will be running from October 5-9 in East Hampton, NY, and the cast and crew of Get Out are gearing up for a special event that will be all about their film. The movie has managed to stay relevant for so long, just in time for awards talks, and Peele has been waiting for these moments for quite a few months. This special event at the HIFF will feature both Peele and Kaluuya along with the movie's producers Jason Blum and Sean McKittrick and actress Allison Williams, who is known for hit HBO series Girls. The special event will focus on discussions regarding the film's most important scenes and how the movie touches on significant cultural and sociopolitical issues in today's society and government.
The festival is known for hosting special events for movie favorites such as this one, according to its artistic director, David Nugent. They're considered to be a good predictor for awards season successes, as some of their previous spotlights have illuminated films from greats such as Steven Spielberg and Martin Scorsese. Peele will be in line with such greats as he enters into film festival territory. It's a good start to a campaign, and we're looking forward to entries into bigger festivals such as the Telluride and Venice International Film Festivals. HIFF's lineup this year will also include other critics' favorites such as Wonderstruck, The Shape of Water, Call Me By Your Name, Darkest Hour, and I, Tonya.
The movie Get Out has found a place in cinema that seems to resonate with all types of viewers. While it's maintained its momentum for months to make it into campaign season, HIFF's Nugent expects that the film will create even more traction after the film festival. The company considers Get Out to be one of the best films of the year, and they predict that many people who haven't seen the film yet will recreate the initial buzz the film got during its premiere and release. While it may be unusual for a film festival to center on films that have been released months prior, they do take special account of films that seem to transcend. Get Out happens to be one of those films, and Peele's creation is expected to be a wildcard at the Academy Awards. After all, the film has already been nominated for a few awards and has won some as well. It's an impressive feat, especially for the horror genre, and it's one that HIFF recognizes and honors.
Tell us what's wrong with this post? How could we improve it? :)
Let us improve this post!