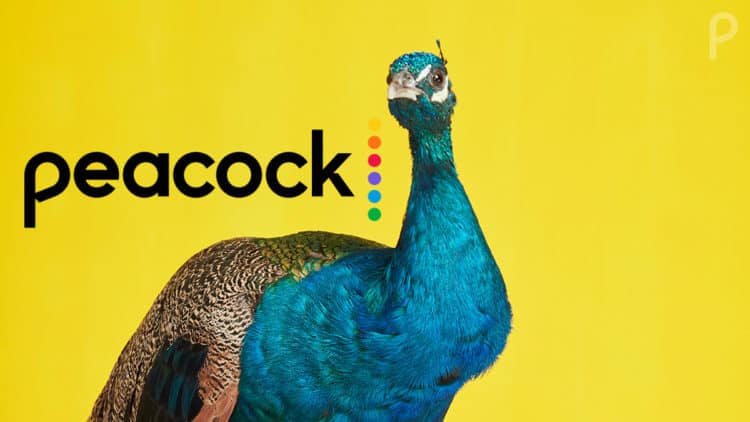 There are a lot of streaming services offering a variety of TV shows and movies. With so many to choose from, it can get tiring to sift through them all to find something you would actually watch. The best free streaming services in 2021 will have popular TV shows and movies, with some even offering new releases. If you want to save your time downloading and searching, check out the list below.
1. Peacock
Peacock is one of the most popular free streaming services in 2021 that feature on-demand movies and shows. This is because they have so many programs people want to watch at the price of a few short commercials. Whether you're into comedy movies, true crime TV, or sitcoms that left your paid networks – they likely have something you'll be excited to see. Some popular shows and movies they offer include "Parks and Recreation", "The Office", "This is Us", "The Purge", "Dateline", "Bridesmaids," and so much more.
2. Tubi
Similar to Peacock, Tubi offers on-demand TV and movies. You can download Tubi on most smart TVs or devices, and it can even be accessed from a web browser. While you could simply go to their website and start watching, you also have the option to sign up for free in order to keep track of your watch lists. Major studios like Paramount and Lionsgate provide content, so you can expect to see your favorite actors and actresses like Adam Sandler or Leonardo Decaprio. Some popular movies on Tubi include "Click", "Signs", "American History X", "Donnie Darko", "Blood Diamond", and the list goes on.
3. Pluto TV
Pluto TV is a popular option for those who are looking to skip the cable bill. As soon as you head to their website or app, you can begin watching all of your favorites. Pluto TV gives access to over 200 channels, including Comedy Central, Nickelodeon, and A&E Networks. Additionally, they have plenty of on-demand content to choose from. Options like "Married with Children", "Tosh.0", "Saw: The Final Chapter", "Storage Wars", "The Hills", and more are available as soon as you download the app. With so many channels as well as on-demand shows and movies, Pluto TV may be the only service you need.
4. The Roku Channel
Even if you do not own a Roku, you could still have access to Roku's free streaming service. The Roku Channel is available with Roku televisions and streaming devices, but you can also go to Roku.com and watch there as well. With this service, you will get a mix of live-streamed television, on-demand movies, and shows. The watch options rotate frequently, but at this time you can watch recognizable titles such as "The Wolf of Wall Street", "Rio", "Fever Pitch", "The Bachelorette", "Midsomer Murders", "The Facts of Life", and "Ghost". You will also have access to over 100 TV channels, though they are working on increasing those numbers.
5. Crackle
Crackle is a free on-demand streaming service that is ad-supported. While the number of shows is limited, Crackle offers a decent collection of movies to choose from. As with many of the other options on this list, you can easily download it on a variety of platforms. Some movies you can enjoy on this service include "Bad Teacher", "Fury", "Teenage Mutant Ninja Turtles(2016)", "Invasion of the Water Snatchers", and "The Social Network". You can download Crackle on a streaming platform, a phone app, and your internet browser.
6. IMDb TV
Owned by Amazon, IMDb TV is a free streaming service that offers popular TV series, mainstream movies, and their own original content. While this service is free, IMDb TV requires users to sign up using their email or Facebook account. Once logged in, it is simple to browse through their content and choose what you want to watch. Some categories include hidden gems, date night picks, and movies of the week along with standard genres.
7. Xumo
With partnerships with major television manufacturers, Xumo is a default option for many smart TVs. When you head over to Xumo, you'll have access to both live television as well as on-demand content. This is great for those who want to cut out cable while limiting their subscription services. You'll get nearly 200 channels including news, sports, and entertainment. Some popular movies and shows to enjoy are "The Last Picture Show", "Family Feud", and "Sounder".
8. Kanopy
If you have an email account and library card or university card, then you have free access to Kanopy. Unlike the other streaming services, you get 15 monthly credits to use toward on-demand content. If you don't use them all, they do roll over. Although Kanopy isn't as simple as heading to the website and viewing, you get movies and shows that are ad-free. They have a wide variety of critically acclaimed movies, documentaries, and popular TV series. If you already have a library card, may as well enjoy this ad-free streaming service.
Tell us what's wrong with this post? How could we improve it? :)
Let us improve this post!