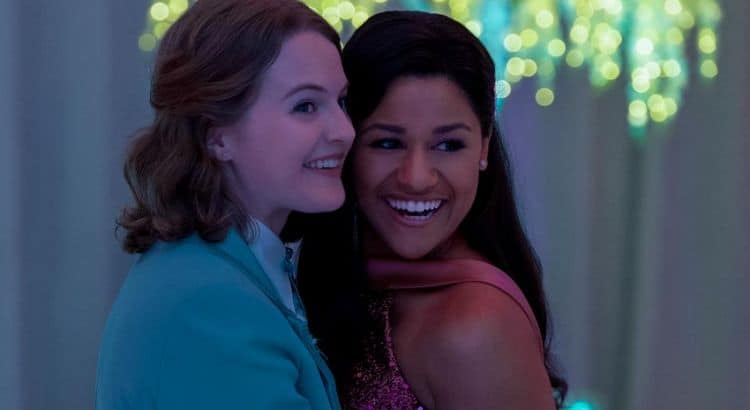 Jo Ellen Pellman is new to the professional acting scene, but she's already taking it by storm. He breakout role in the new Netflix movie The Prom has got lots of people talking – and they all have good things to say. Jo Ellen's ability to captivate viewers every time she gets on the screen is a quality that not all actors have, especially so early in their careers. Although the cast of The Prom is choc full of big names, Jo Ellen manages to hold her own during every scene. Jo Ellen may only have five credits at the moment (including The Prom) but people are already predicting that she'll have many more. Continue reading to learn 10 things you didn't know about Jo Ellen Pellman.
1. She's An Ohio Native
Jo Ellen was born and raised in Ohio where she initially developed an interest in acting. Although she is very proud of her midwestern roots, its no secret that Ohio isn't the best place to start or pursue an acting career. After college she decided to move to New York City where she currently lives.
2. She's A University Of Michigan Alum
Jo Ellen's natural acting abilities are undeniable, but she's also put in lots of work to help make the most of her skills. She attended the University of Michigan where she earned a BFA in musical theater. She also minored in creative writing. Additionally, Jo Ellen studied Shakespeare at the London Academy of Music and Dramatic Arts.
3. She Loves To Travel
Even though she will always be a midwestern girl at heart, Jo Ellen is truly a woman of the world. She has always loved the feeling of having new experiences and learning new things. As a result, she is an avid traveler. Some of the countries she's been to include England, India, and Montenegro.
4. She's A Member Of The LGBTQ+ Community
Since Jo Ellen's character in The Prom is a lesbian, lots of people have been curious about Jo Ellen's sexuality in real life. She identifies as queer and is a proud member of the LGBTQ+ community. She came out when she was a teenager and feels blessed to have come from a situation where people are open minded and accepting.
5. She Saw The Prom On Broadway
Long before Jo Ellen knew that she would be part of the screen adaptation of The Prom, she was a fan of the Broadway musical. She told Glamour, "My mom and I actually saw The Prom on Broadway in the spring of 2019, long before I even knew there was going to be a film—and definitely before I knew about my own audition…I remember walking out of the theater and thinking, Okay, this is why I chose to become an actor. Sometimes you strike gold and get to work on a piece that's so artistically sound and brilliant and also has this wonderful message."
6. She And Ariana DeBose Formed A Strong Bond In Real Life
I can only imagine that showing up to set for the first day of filming can be a little bit like the first day of school. Nerves and excitement all rolled into one uncontainable feeling. Just like at school, it's always nice when you can connect with someone and Jo Ellen was lucky to find that connection in her co-star Ariana DeBose. The two would often carpool to and from set together and formed a genuine bond which also helped their on screen chemistry.
7. She Was On The Prom Planning Committee In High School
In real life, Jo Ellen's prom days are behind her, but she has fond memories of the event. While talking to Glamour Jo Ellen said, "I was actually senior class president and on the prom planning committee. It's kind of embarrassing now, but I was that person. I was so excited for prom. I rented my dress and felt so cute…"
8. She Loves Giving Back To Others
Jo Ellen is passionate about doing what she can to help those in need. During college, she took a trip to India to work with a non-profit organization called Khula Aasman. As her career progresses it'll be interesting to see which causes she decides to get involved with.
9. She Hopes To Inspire Others
As a member of the LGBTQ+ community, Jo Ellen knows first hand how hard it can be for a person to get to a place of self acceptance. She hopes that projects like The Prom will help provide positive representation and help people see that they aren't alone.
10. She Enjoys Being Out In Nature
Jo Ellen is on the brink of superstardom, but she doesn't plan on letting that change who she is as a person. She has always enjoyed the simple things in life, and she plans to keep it that way. When she isn't busy with work she loves spending time outdoors and going activities such as hiking and exploring.