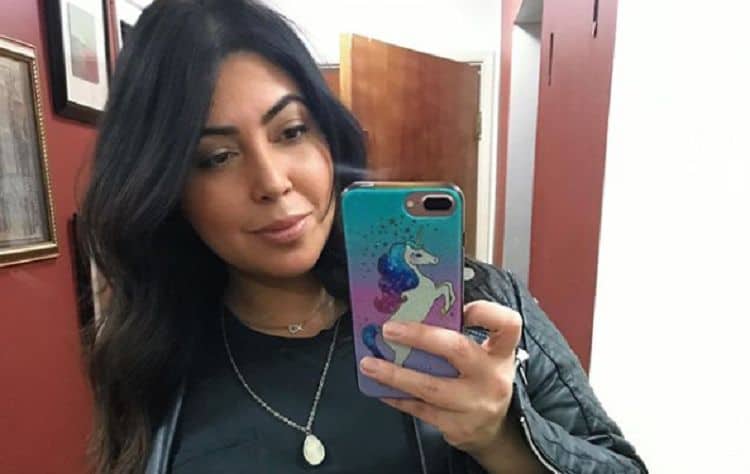 On June 25, 2019, Big Brother season 21 hit our screens for the first time, heralding the start of summer and introducing us to a brand-new line-up of housemates, all eager to grab their 15 minutes of fame. Among this year's group of intrepid housemates is a petroleum engineer who once swam with alligators, a 29-year-old photographer who lists his proudest achievement as his ability to cry on demand, a wine safari guide who used to teach fly-fishing, a watermelon addict, and a Broadway dancer who still sleeps with his comfy blanket. How they'll fare in the public's eyes, only time will tell. What we do already know is that one or two of them have already made quite the impression, with model Jessica Milagros being a prime example. Prior to entering the Big Brother house, Jessica was already a well-known face to many, having worked in the fashion industry for several years. To find out more about the reality TV star, keep reading.
1. She's a plus-size model
While most Big Brother contestants are plucked from obscurity, Jessica had already achieved a degree of fame before stepping through the Big Brother doors. As a successful plus-sized model, her career has already put her in the public eye on a number of occasions. If you'd thought you'd seen her before, you probably have — she's appeared as the face (and body) of several brands, walked numerous runways (including New York Fashion Week and The Business of Curves at the Fashion Institute of Technology), and had her fair share of TV exposure on Steve Harvey and Univision.
2. She's all about diversity
Thanks to her career as a plus-size model, Jessica has had the chance to speak publicly about her thoughts on the modeling industry's attitude to size and hasn't hesitated in using her position as a platform to promote her opinions on diversity. "I'm all about size diversity, and I think it's evident that from what you see in the mainstream media, that you're not seeing a lot of diversity," she told AOL. "You're seeing a change, and that's great, but there's still so much of the same body type. And so I personally am here to help women just see something different than your average 5'11 runway model."
3. She's a brand ambassador for JCPenney
In 2018, Jessica teamed up with JCPenney as a brand ambassador for their Boutique+ Swim collection (a spin-off collection from the brand's private label plus size brand, Boutique+) available in sizes 1x-3x. Her appointment to the position made her the first plus-size Latina model to be cast in a national commercial with JCPenney and represented a major breakthrough in Jessica's fight to inspire more diversity in the size-conscious fashion world.
4. Ashely Graham inspired her to become a model
Most models start young- in fact, it's not uncommon for girls as young as 13 or 14 to be scouted by agencies. Jessica's start in the industry was slightly different, as it wasn't until she was in her mid-20s that she began to even consider the prospect of modeling. After being inspired by fellow plus-size model Ashley Graham to try, Jessica entered a modeling search for PLUS Model Magazine, claiming second place out of 2,500 entries. While she may not have won, the confidence boost of coming so close to the crown inspired her to keep trying, and she was quickly signed up by another agency.
5. Her strategy to win Big Brother is to be genuine
Jessica has already won the affections of viewers with her bubbly personality and bountiful energy, suggesting her game plan to just be herself and let her genuine nature shine through is working. "I just believe in being myself and genuinely getting to know the housemates," she told CBS. "I'm someone who observes actions and can be fun but laid back. I know from experience that if you ask someone about themselves and show true interest they tend to confide in you."
6. She's a fan of DIY
Jessica is firmly of the opinion that if you can do something yourself, you probably should. Rather than call on the services of a professional, Jessica is ready and willing to turn her hand to all kinds of DIY projects, from cutting her own hair, to sewing her own clothes, to taking her own photos.
7. She's a keen runner
Proving that being plus-size is no barrier to an active, healthy lifestyle, Jessica is something of a keep fit fantastic. More than any other form of exercise, the model loves the stress-release of pounding the pavements. Her passion for running has taken her far (quite literally) and she recently completed a half marathon at Disney World. Following the run, Jessica took to Instagram to share her thanks to her fans (and her body) for getting her through the challenge, messaging: "Finally, thank you to this marvelous thing I call my body, I'm so grateful to have a strong, thick vessel to support me through this type of a challenge, don't let anyone tell you that you can't do whatever you put your mind to, even if it's something crazy like a #marathon".
8. She was a Hershey Kissmobile driver
After graduating from college, Jessica's first job was as a driver for the Hershey Kissmobile. She worked the unusual job for a year, traveling all around the country before eventually settling on a career in marketing (followed by modeling, followed by reality TV).
9. She has six best friends
Jessica clearly isn't a believer in the theory that less is more, at least when it comes to her circle of friends. While most of us are content with just the one best friend, Jessica is privileged enough to have 6. "I have six best friends 'cause I really don't believe in the ride or die, one bestie mentality", she's said on her official CBS bio.
10. Her husband thinks she's a freak
Jessica is obviously not one to keep things private and is happy enough to share the personal details of her life (and hygiene routine) to anyone happy enough to listen. According to Jessica, she's never really grown much underarm hair and has been called a freak by her husband because of her refusal to wear deodorant on account of how little she sweats.