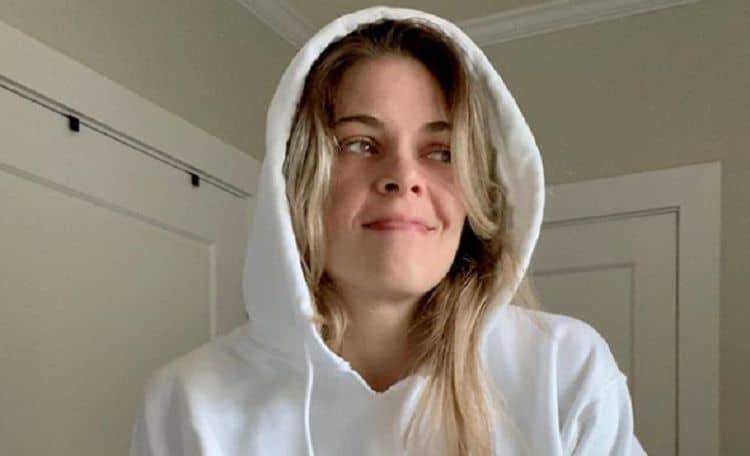 She's famous because she likes to fight, but it's not quite as bad as it sounds. Jessamyn Duke isn't just walking the streets getting into fistfights with random strangers. She's paid to beat people up, and that's probably the most relaxing and cathartic job out there. She's a WWE wrestler, and you probably know her well if you follow the sport. If you don't follow the sport, however, you might want to. She's a pretty cool chick, and there is so much more to her than just the character she plays and the rough life she seems to live. She's a lot more like you and me than many people imagine.
1. She's an 80s Girl
Born on June 24, 1986, she's just celebrated her 34th birthday. She, much like we did, got to grow up in a time when we were allowed to go outside and play with the kids in the neighborhood without our parents hovering. If you were born in the 80s, your version of your parent's, "We walked uphill, both ways, in the snow for 7 miles to and from school every single day," is "Our parents locked us outside all day, every single day and we had to drink from the water hose and weren't allowed back inside until they called us for lunch and then again until the lights came on," even though that's not entirely true. We grew up all right, though.
2. She's Been in the Business Since 2010
She began her career in 2010 in the amateur circuit. She was good enough to gain quick recognition, and that's where she knew she would have a real career in this game. She was still young when she began, but she was good. She was part of the MMA and some other organizations at that time, and she rose to fame quickly.
3. She's a Southern Belle
Well, we don't know if she's a belle. If we are being entirely honest, we aren't even sure what that means other than that's what we southerners call ourselves when we are discussing our personality types, and it is a personality type. We drink sweet tea, we like front porch rocking, being on the water, and we always use our manners. She's from Kentucky, so we wonder if she's also a southern belle despite the not-quite as southern-ness that you find in other states.
4. She's a Dog Lover
She loves to share pics of her pup on her social media pages, and we love to see them. We are such animal people over here, and we feel an instant kinship to anyone else who also loves animals. Her dog is such a sweetheart if we can judge accurately from the photos she shares.
5. She's A Coffee Drinker
Something that instantly makes someone that much better is a love of coffee. We, coffee drinkers, find it difficult to believe that some people simply don't drink it, that they don't like it, but more importantly – that they don't need coffee to get through the day. We find it suspicious.
6. She's a Gamer
We don't know what she plays or how she plays it, but we know that she enjoys playing games online. She's constantly sharing photos of herself with her gaming system and with her favorite captions about gamers. We imagine it's a relaxing pastime for a fighter.
7. She's Single
Unless she's just really good at hiding a relationship, we think she's single. She's got no photos of anyone who might be a love interest on her social media accounts, but we really cannot verify that she's someone who is dating or not.
8. She Loves her Family
She might work hard and play hard, but there is nothing she loves more than being home with her family and spending time with them. She's a family girl through and through, and we love that about her. She's close to them, and that is so important.
9. She Loves Kids
She posts some great photos of herself with her nephews on her Instagram page, so we imagine she must like kids. She doesn't have any kids of her own, but she seems to have a good time with those her siblings brought into the world. She's probably the cool aunt, too.
10. She Could be a Twin
She could be a twin. She's not officially a twin, but she looks so much like her mother it's not even funny. They could be twins born in a different time. It's not something that we can deny, and it's not something that we can ignore. Even her sister looks a lot like their mother, too.