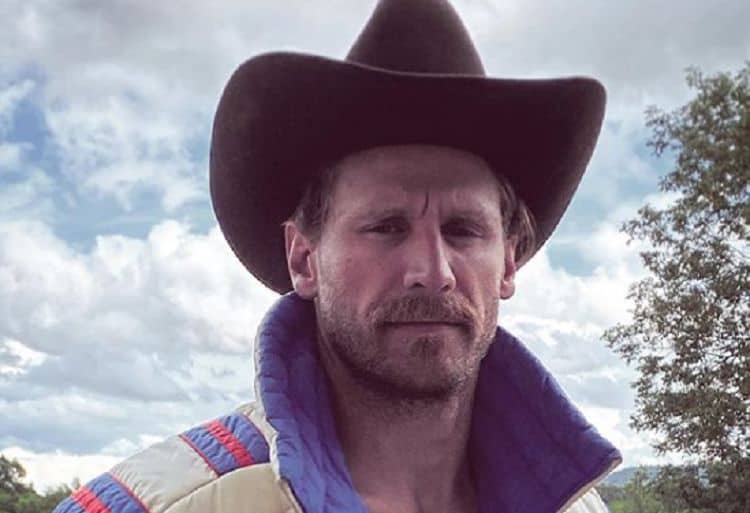 Chase Rice is one the most talented and well-known country music artists today, and he is someone we love to listen to. However, he's making headlines this summer in the middle of the pandemic after he went ahead with a Tennessee concert that drew packed crowds and little social distancing. After posting videos in his Instagram stories of the concert, he faced a lot of backlash over his decision to have the concert, and he made it clear that he asked his fans to do the right thing and make smart decisions. Since he's in the news right now, we thought we might try to get to know him a bit better.
1. He's An 80s Baby
Born on September 19, 1985, he's an 80s baby through and through. He got five good years in the best decade, and then went on to live through the 90s. He knows what it's like to have big hair and neon clothes and to go to school when things were a lot simpler and different. It was a good time to be alive.
2. He's A Former Football Player
Not only is he a singer and a famous artist, he's a former college football player. He played for the University of North Carolina. He was a linebacker when he was in college, but he was hurt during his time playing college ball. Sadly, this injury was bad enough to derail his plans to one day play for the NFL.
3. He's Got Ties to Nascar
When he's not playing football and writing songs, he's working through some of the coolest jobs around. He took some time to join the pit crew from the Hendrick Motorsports team, and he did that. He worked on cars belonging to drivers like Ryan Newman and even Jimmie Johnson, which is such a cool thing to be able to say about your life.
4. He Writes Famous Songs
You know the song that really put Florida Georgia Line on the map? It's called "Cruise," and it has one remix that features hip-hop superstar Nelly. Well, that is a song that Chase Rice helped to write, and that's one of the most famous country songs of the new millennium.
5. He's a North Carolina Boy
We already mentioned that he graduated college here, but he also spent a lot of time growing up here. He was raised on a farm in Asheville. However, he was not born and raised here; just raised here. He was actually born in Florida, though we have no idea what part of Florida that was.
6. He's a Reality Star
We know you did not know this about him. He was part of the Survivor cast. Yes, that's right. He was a survivor. He was part of the Survivor: Nicaragua cast, and it's something that he's loved to experience. His application was allegedly accepted because he had a friend who had a connection at the network, which only goes to show that it does help to know people in different industries. He was part of the top three on his season.
7. He's Got Some Controversy
Let's be very honest here. He's not only a reality star because of Survivor. He was also on the Bachelor. He didn't look for love or actually star on the show, but he was a musical guest when Pilot Pete was the bachelor. He had a one on one date with Victoria Fuller, and Chase Rice played his music for them while they danced romantically. It was later realized that Chase Rice had previously dated Victoria, which was very controversial and a little awkward for all involved.
8. He's Not Apologizing
We won't lie and pretend we don't think this is awesome. He's not apologizing for his show that drew big crowds and little social distancing. He did what he had to do and asked his fans to respect the social distancing rules and guidelines he implemented for the show, and he's not going to apologize for the fact that his fans were the ones who chose to ignore the rules. He didn't do anything wrong, and he's not going to stand up and say he did just to appease people. His fans made their own decisions, and that is not on him.
9. He's Not Cancelling his 2020 Tour
Many artists did, but he recognizes that his fans and that the people of the world want to get back to normal as quickly as possible. The world needs normal. The economy needs normal. Everyone's mental and emotional health needs something normal, and he's not cancelling his shows. However, he is asking his fans to please respect social distancing guidelines and rules, and he's asking them to please respect others with the healthy and safety measures. He's bringing normal as best he can, but he's relying on his fans to do their part, too.
10. He's Doing All Right
At the moment, Chase Rice has an estimated net worth of approximately $3 million, which is nothing to laugh at. He's doing well with his music – which we love – and his fans adore him. He comes across as a guy who is real and honest, and we appreciate that about him.
Tell us what's wrong with this post? How could we improve it? :)
Let us improve this post!