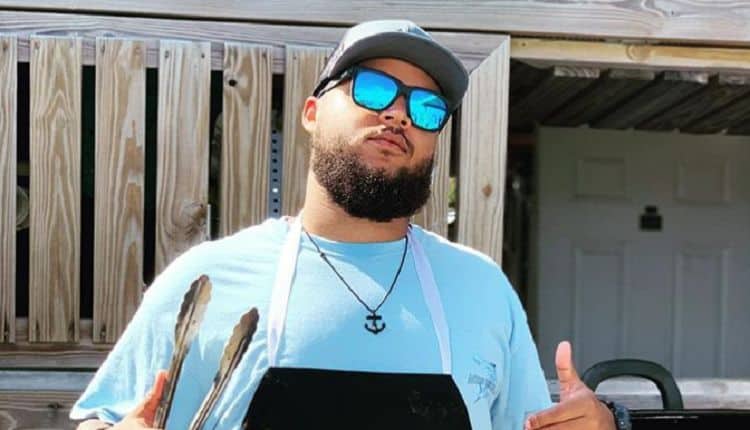 As the son of Tom Cruise and Nicole Kidman, Connor Cruise is what many people would consider Hollywood royalty. If he wanted to work in the entertainment industry, he could have easily had countless doors opened for him. However, a career in Hollywood has never seemed to be of interest to him. Instead, he has spent much of his life avoiding the spotlight and enjoying as much privacy as possible. In fact, Connor has spent so much time avoiding the cameras that even some of his parents' biggest fans don't know much about him. While having famous parents may be his claim to fame, there's a lot more to Connor that many people realize. Keep reading for 10 things you didn't know about Connor Cruise.
1. He Loves To Fish
Not only did Connor choose not to follow in his parents' foot steps, he chose to do something that isn't glamorous at all. Connor loves to fish and has participated in several fishing tournaments. Additionally, he has alsomade a career out of being a deep sea fisherman.
2. He Was Adopted As A Baby
Tom Cruise and Nicole Kidman's relationship has become such a thing of the past that lots of people forgot they even had any kids together. Although they didn't have any biological children, the couple adopted Connor and his sister, Isabella. Connor Cruise was born in Florida and was adopted when he was about a month old.
3. He's A Big Prince Fan
Connor was born in 1995 which means that he wasn't even around when Prince released some of his biggest hits. However, Connor still became a huge fan of Prince and his music. In an Instagram post after Prince's death, Connor said, "The greatest moment of my life in regards to music was being lucky enough to watch you perform live just once, a true master /creator of your craft. It changed the way I hear music. Your work is and will forever be celebrated…"
4. He Enjoys Traveling
One of the perks of having parents who are famous and rich is the fact that money isn't really an object. This means you can have lots of experiences that most people can only dream of. Connor has been fortunate that he's had the chance to travel all over the world. He has been to countries in like Spain, Morocco, and England.
5. He Was A DJ
Connor isn't just a fan of music, he also likes to be a part of the behind the scenes process as well. When he was around 16-years-old, he started DJing. He eventually landed gigs at different venues and festivals across the country and internationally. However, he has since chosen to leave his DJ days in the past to focus on fishing.
6. He Doesn't Have The Best Relationship With His Mom
The sad reality is that most people don't even know that Connor Cruise is Nicole Kidman's son. The main reason for that is that the two don't appear to have a relationship – at all. In an interview, Kidman said, "My kids don't call me Mommy, they don't even call me Mom. They call me Nicole, which I hate and tell them off for it." However, Connor has said that he and his mother actually do have a "solid" relationship.
7. He's Engaged
If any of you out there were hoping that Connor Cruise would be your chance to marry into the Cruise family, you've got another thing coming. According to reports Connor is engaged to a woman named Silvia who is from Italy. Some sources indicate that the couple is already married, but it's hard to determine whether or not that's the case.
8. He's A Scientologist
Like his father, Connor is a member of the Church of Scientology. The fact that Nicole Kidman chose to leave the church is the real reason why many believe she no longer has a relationship with Connor or Isabella. Connor's fiance, Silvia, is also said to be a member of the church.
9. He Lives In Florida
Even though he probably could've chosen any place in the world to call home, Connor chose to move back to his birth state. He currently lives in the Clearwater, Florida area. Clearwater is known for its beautiful beaches so it's the perfect place for someone who loves to fish.
10. He's Had Acting Roles
A long term career in acting wasn't in the cards for Connor, but he did have a few acting roles when he was younger. According to his page on IMDB, he has two acting credits: one in 2008 for an appearance in Seven Pounds and another in 2012 for the movie Red Dawn.
Tell us what's wrong with this post? How could we improve it? :)
Let us improve this post!