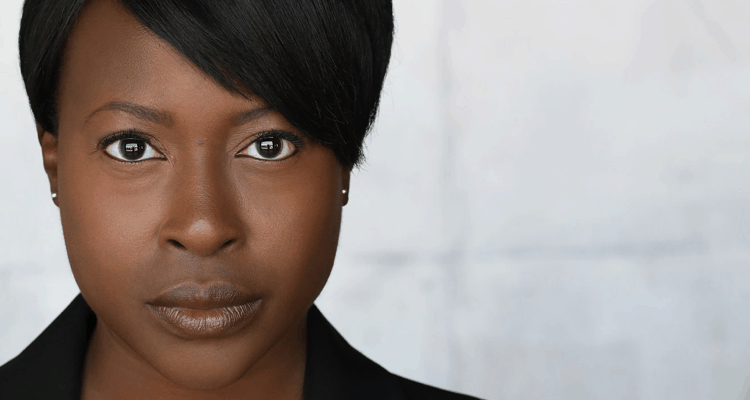 Christine Horn's acting career started when she was young. She's developed her skills over the years and now appears in many hit television shows and films including "The Good Doctor," "American Crime Story," "The Affair," "Timeless," "Triple 9," "Selma," "The Originals," "NCIS," "Mom," "MacGyver," "Ray Donovan," "Greenleaf," "Shots Fired," "Being Mary Jane" and "Complications" to name a few. Christine extends her entertainment career into music with her own production company through which she has released some of her own albums.
Christine will recur in Season 5 of Amazon's "Bosch" (as Zazzie Little) and will star in the upcoming Netflix feature film "Triple Frontier." Read below to learn ten things you didn't know about Christine:
1. Christine's first theater role was at age 8 in a play called "Cinderella and the Prince of Pollution."
She had one line in the play where she had to sing "I'm all a flutter it must be me…" She received so many compliments about her voice that it got her thinking she might be good at performing. She stuck with it. She would practice singing in the bathroom or while she did her chores. Her mother Valerie soon took notice and continued to take her to see on and off Broadway shows. Her favorite musical of the 1980's was "Mama I Want To Sing!" It was the first time Christine saw a little brown girl on stage. It solidified her desires of being a professional performer.
2. Christine's second love aside from acting is singing.
She released 2 albums on her own independent record label. "Walk With Me" was her debut album and "Therapy" was her sophomore album. Both are available on iTunes/Amazon or most digital outlets.
3. Christine's first "real" 9-5 job began in 1999 at a non-profit organization for people with disabilities called The Bobby Dodd Institute.
She spent the next 15 years working there (on-and-off) while pursuing her acting career. She began as a receptionist and then worked her way up to being a department supervisor where she worked directly with clients with disabilities to find them employment and to create sustainable, independent lives.
4. Christine is happily married to a fabulous chef named Garland Raiford, III.
She has a Bull Mastiff dog named Prince Gunner and a box turtle named Superstar.
5. Christine toured with Disney's The Lion King for over 5 years and was a part of the Broadway, Las Vegas, Cheetah and Gazelle touring companies.
She also had the opportunity to travel to Germany and learn the show in German. Her status with the show also provided her the opportunity to perform for George W. Bush at the White House in 2008.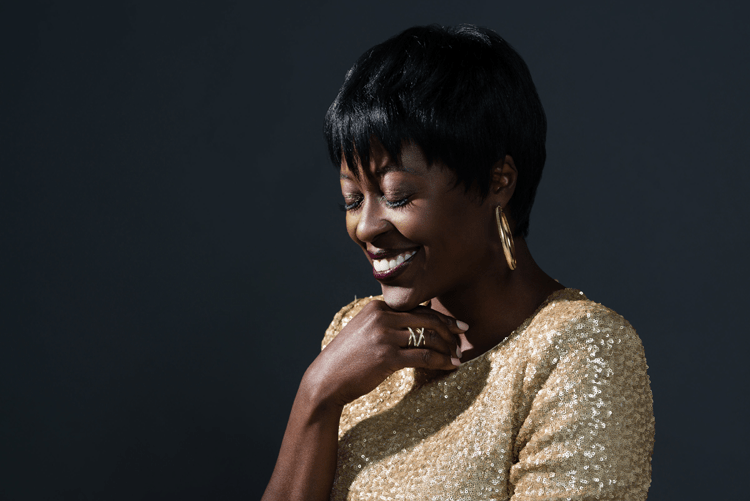 6. In addition to being a busy full-time working actor, Christine is a Life + Career Coach for Actors.
She created a community online called Hollywood Bound Actors, which inspires actors from across the globe to go for their dreams. She also founded a monthly membership, The Booking Magnet Academy which is exclusively for actors who want to learn how to book television and film roles on a consistent basis. She believes that we should not keep our secrets to success to ourselves. They are not ours anyway. Someone helped you, now it's time for you to help someone live their dream. Christine believes we should all participate in "paying it forward." She often asks herself, "Where would we be without our mentors and coaches?"
7. Christine loves to hike, do basic yoga and pilates, listen to music, go to the movies and go to the spa to unwind and have fun.
Living a balanced life in Hollywood can be challenging, but she is always searching for a way to pour into herself so that she can continue to be the best at her craft and to pour into others and be an inspiration.
8. In the past 2 years, Christine has been popping up all over your television screen.
She made a decision to put her heart and soul into working on more television projects and she certainly met her goal. She has been seen in starring roles on the Emmy Award winning "American Crime Story", "The Good Doctor", "Powerless", "The Affair", "Timeless", "Mom", "The Haunting of Hill House" and "Ray Donovan" just to name a few.
9. Christine is big proponent of studying actors who have come before her.
Some of her favorite films that she will stop to watch whenever they come on are "Tootsie", "Steel Magnolias", "Fried Green Tomatoes" and "Beyond The Lights." She's also a HUGE fan of Law and Order: SVU…but who isn't? Each film has such amazing characters and watching the acting is like watching a masterclass. Each story has a 'cozy' feel to them, but also a warmth that Christine has always strived for when playing such characters. When actors can find a way to bring their vulnerable truths to a project that may be fluff on the service, that's true magic. A huge fan of film and television, Christine has studied from the best to create a unique acting style all of her own. She loves to dissect the performances of actors like Dustin Hoffman, Meryl Streep, Kathy Bates, Alfre Woodard, Denzel Washington, Isaiah Washington, Cicely Tyson and Gugu Mbatha- Raw just to name a few.
10. Christine's mission is to spread LOVE into the world.
Whether it is through her gripping performances, her charity work, or by coaching new and experienced actors privately, she believes LOVE is the missing link.
"When people meet me, I want them to feel the love oozing from my spirit. I want them to walk away after our connection and feel good." – Christine Horn
Tell us what's wrong with this post? How could we improve it? :)
Let us improve this post!