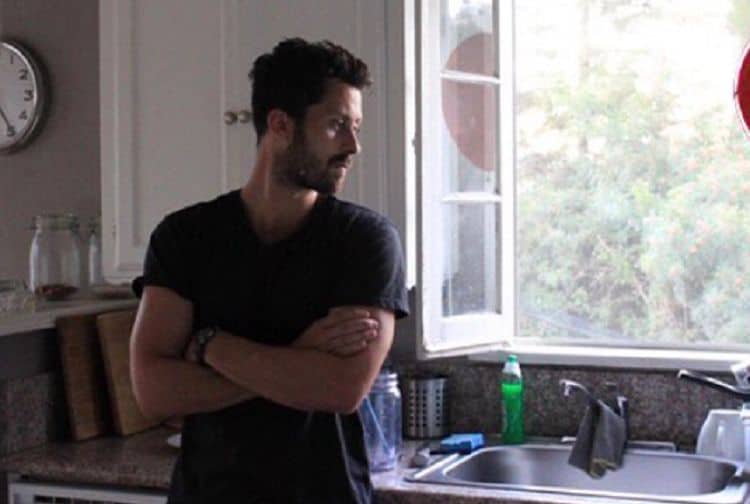 Andy Bean has had a very interesting acting journal. After his first acting role in 2007, he didn't have another on screen role until 2014 when he was cast as Greg Knox in the hit series, Power. Although his character was killed off the show 2016, Andy has continued to act consistently throughout the years. Aside from his role on Power, he is also well-known for playing Stanley Uris in the 2019 family, It Chapter Two. In 2019, he was cast in The CW series, Swamp Thing, which has proven to be a huge opportunity for him. Through the roles he's had, Andy has had the chance to show her versatile and flexible he can be. Keep reading for 10 things you didn't know about Andy Bean.
1. He's Originally From Chicago
Chicago is a city known for producing lots of talented people. Windy City natives have yet another star to add to their list of famous people from the city. Andy Bean was born in the Chicago area, but he was raised in a town in Texas called Carrollton. It was in Texas that he discovered his passion for acting.
2. He's Not Very Active On Social Media
Social media has become one of the best ways for celebrities to keep in touch with their fans and share news about current and upcoming projects. However, Andy hasn't spent too much time building a social media presence. He has accounts on Instagram and Twitter but isn't extremely active on either.
3. He Is A Formally Trained Actor
Andy has lots of natural talent, but he also has the formal training to back it up. He studied acting at the Collin College theater program from 2003 to 2005. The time he spent there has been invaluable to his career. He also spent some time studying acting at SUNY Purchase.
4. He's A Family Man
Andy is a very private person and he doesn't share much information about his personal life. One thing we do know about his life outside of work, however, is that is he is a devoted family man. He is married to a singer named Lizzy Loeb. The couple has one child together.
5. He Likes To Travel
Andy loves to get out and enjoy life as much as he can. One of his favorite ways to do that is to travel to different places and enjoy new experiences. He has had the chance to do a good amount of traveling over the years. Some of the countries he's visited includes Switzerland and Spain.
6. His Sister Got Him Into Acting
Acting wasn't always the career that Andy saw for himself Instead, it took some convincing from his sister. During an interview with Collin College he said, "I got into theater through my sister who was a stage manager for our high school…The acting thing came out of a joke/promise of a free hotel room if a friend and I entered this acting tournament. We just wanted a break from bolting sets down, and the idea of some school-paid, extravagant weekend sojourn at a Holiday Inn in Granbury was too good to pass up."
7. He Loves Spending Time Outdoors
Sometimes it's the simple things in life that turn out to be the most meaningful. Andy may have access to lots of different things, but one of the things he loves the most is spending time outdoors with his loved ones. He loves to go for walks, hikes, and hang out by the water.
8. He Was Terrified When He Saw The Movie It As A Kid
Getting the chance to be in It Chapter Two was a dream come true for Andy in lots of ways. Even more, it was a chance for him to face the fear he had of It when he was a kid. When the TV miniseries was released in 1990, Andy, like lots of other people, was terrified.
9. He Isn't Afraid To Express His Political Opinions
Even though Andy isn't very active on social media, he has used his platform to make his political views very clear. He isn't afraid to speak out against President Donald Trump. In November 2017, he retweeted one of president Trump's tweets and referred to the POTUS as an "idiot".
10. He Used To Be A Carpenter
Acting may be Andy's true calling, but it's not the only job he's ever had. While talking to Collin College, he mentioned that he was working as "a techie/carpenter for years" which allowed him to fall in love with theater from a distance. He didn't go into specifics about exactly what he did.
Tell us what's wrong with this post? How could we improve it? :)
Let us improve this post!