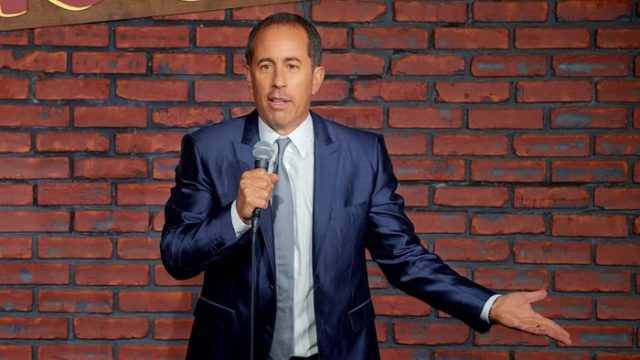 Netflix has over the years developed a comprehensive all-star roster of comedians for their stand-up comedy niche. Just recently, one of their biggest stars decided to give fans a peek behind the comedy curtain. We all know him for exceptional sense of wit and lack of inhibitions when it comes to cracking jokes.
In fact, a few days earlier, the streaming platform released the first trailer of "Jerry Before Seinfeld," which is a stand-up comedy and documentary that follows the famous comedian's rise to fame. In particular, the documentary follows through his life in the New York comedy scene especially in the late 70s and early 80s.
Seinfeld is not a stranger when it comes to highlighting the caveats of preparing a good stand up comedy show. This latest show documentary is being developed well over 15 years after the film "The Comedian, " which is a 2002 documentary was released to document the lifestyle of a high profile comic on tour. In addition to the Comic Strip Pilgrimage, the show "Jerry Before Seinfeld," will also be focused on Seinfeld's younger days, especially as he was growing up on Long island with various home videos. The show is the first series in the Seinfeld two-special deal with Netflix that will also comprise of the famous "Comedians in Cars Getting Coffee" series, which will be transferred to the streaming platform.
The Massapequa raised comic legend Jerry, can be seen in the trailer cracking jokes about his Long Island roots. He says, "So, we relocated out from the city to on Long Island, " the Brooklyn raised Seinfeld mentions in the trailer. He goes on to mention that "Long Island is not one of those destinations [that people just go `into`], you ca't get in it, one can only stay on it. "
Later on in the upcoming Netflix comic documentary, the 63-year-old legend is seen standing before what is believed to be the area where he spent most of his Childhood in Long Island. In this scene, he is seen making references to the upbringing of the late comedy legend who was known as Richard Pryor by saying, "This is what I had I had to work with," he mentions in relation to Richard who was his friend.
Just recently Seinfield had made posts on Social media on August 22 mentioning that, I`ve made the first Netflix stand up show documenting I how started out in comedy way back in the 70`s. As we wait for the film, here is some content and notes from some of earliest shows," he wrote. This post also contained links to the Netflix Instagram page which contained various samples of his previous handwritten notes on specially lined yellow paper, along with clips of him implementing his routines.
The comedian, who earned an average of $69 million in the previous year, tops the list as one of the highest paid comedians in Hollywood history. The upcoming documentary that is set to be released is set to become one of highest rated films in the entertainment industry.
Tell us what's wrong with this post? How could we improve it? :)
Let us improve this post!