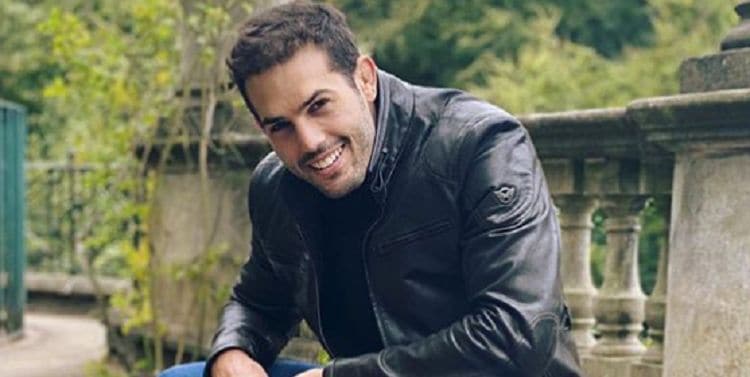 Jeremy Parisi's stunning good looks are one of the first things people notice about him. With that being said, however, Jeremy is much more than just a pretty face. In addition to a successful modeling career, Jeremy is also a talented actor who has been working hard to build up his resume. In just six years, he's managed to get more than a dozen acting credits and the list is only going to continue to grow. While he has yet to earn a starring role, his time is certainly coming. In another six years, there's a chance that Jeremy may have elevated himself to household name status. Continue reading for 10 things you didn't know about Jeremy Parisi.
1. He Is Italian
Since Jeremy has spent most of his life in France, there are a lot of people who have assumed that he is French. In reality though, he is Italian. He was born in Italy but moved to Paris when he was a child. Once his acting career started to take off, he relocated to London.
2. He Is A Black Belt
Jeremy may be very passionate about modeling and acting, but neither one of those things is his first love. Jeremy told Breznanikova, "My Parents took me to a Judo class when i was 7 years old, and I never stopped … Martial Arts have been my life". At one point he was even a member of the French national jujutsu team. All of the martial arts training he's done over the years has also helped him in his acting career when it's time to do stunts.
3. He Loves To Travel
In addition to having lived in several countries, Jeremy is also an avid traveler who loves the experience of visiting new places and learning about new cultures. Jeremy has been to do a lot of traveling over the years and he has visited several countries including Greece, Thailand, China, and the United States.
4. His Family Is His Biggest Inspiration
Every creative person has someone or something that inspires them, and for Jeremy, that thing is the people he loves the most. During an interview with Anna Krith's lifestyle, Jeremy said, "I think, my family is my biggest inspiration. They motivate me to work hard and achieve my goals."
5. His Girlfriend Proposed To Him
Traditionally, men are expected to propose to their girlfriends. However, Jeremy's longtime girlfriend, Kelly Brook, decided to take a different approach. In 2018, Kelly actually proposed to Jeremy while the two were on a trip, however, he didn't take her question seriously.
6. He Studied Political Science
Not only is Jeremy handsome and talented, he's very intelligent, too. Education is something he has always been passionate about. While talking to Anna Krith's Lifestyle Jeremy shared that he studied "political, economic, and social sciences". After graduating from school, however, he decided to focus his attention on sports.
7. He Doesn't Like To Get Caught Up In The Fame
From the outside looking in, being famous seems like a fun and exciting experience. In reality, however, countless celebrities have expressed that fame isn't everything it's cracked up to be. Jeremy doesn't seem to have much interest in being famous and instead prefers to put the focus on his work.
8. He Enjoys The Outdoors
Don't let Jeremy's good looks fool you into thinking that he's a pretty boy whose afraid to get his hands dirty or break a sweat. Those things couldn't be any further from the truth. When he isn't busy with work, he loves spending time outdoors doing things like hiking, boating, and swimming.
9. He Speaks Three Languages
Jeremy has been able to establish himself all over the worlds, and that's largely due to the fact that he speaks three languages: English, French, and Italian. In his interview with Breznanikova Jeremy said, " My first Language was French, then Italian and now English. I began Acting in Paris 5 years ago, for me it's more natural to act in French but now I like the challenge of Acting in English."
10. He Does His Best To Stay Positive
Modeling and acting are both careers that can come with a lot of rejection. No matter how good looking or talented a person is, they won't get chosen for every single opportunity they go over. Although this reality can be too harsh for some people to accept, staying positive is a must in order to keep moving forward. Jeremy likes to think of himself as a positive person who does his best to see the good in every situation even when things aren't going the way he wanted them to.
Tell us what's wrong with this post? How could we improve it? :)
Let us improve this post!