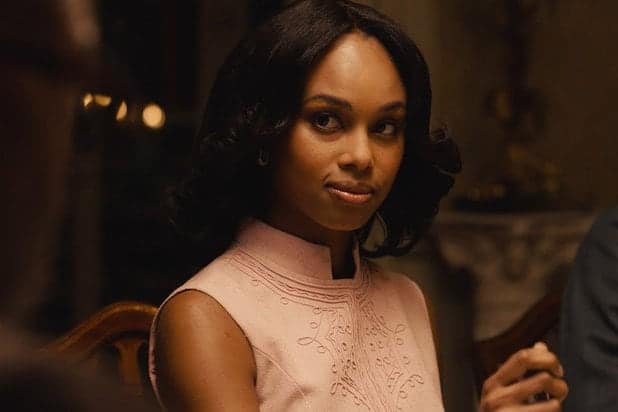 Jennifer C. Holmes may not be a name or face you're familiar with just yet, but after her recent performance in the hit show This Is Us, there are lots of people who want to see more of her. Jennifer's portrayal of Randall's birth mother, Laurel, was beautiful and heartbreaking all rolled into one. Through the role, she was able to provide Randall and viewers with the backstory they've been looking for. Jennifer doesn't have any new projects in the works at the moment, but hopefully that won't be the case for much longer. Additionally, there's always a chance she could pop back up on This Is Us. Keep reading for 10 things you didn't know about Jennifer C. Holmes.
1. She Journaled As Laurel To Prepare For The Role
Actors have different ways of getting into character when they're preparing for a role, and Jennifer decided to try something new when she was getting ready to play Laurel. She told The Root, "I had a journal and I journaled as Laurel. I journaled about 'my' relationship with 'my' parents and the death of 'my' brother and 'our' relationship and Aunt Mae. So, that made me ground her even deeper in spirit." Some may consider this method to be a little unorthodox, but judging by Jennifer's performance as Laurel, it definitely worked.
2. Playing Laurel Wasn't Her First Time In This Is Us
Even the most dedicated This Is Us fans may not realize that Jennifer actually made appearance on the show before she started playing Lauren. She had a very small role as a "young woman" in an episode in 2016. She made her first appearance as Lauren the following year.
3. Her Faith Is Important To Her
We don't know all of the details about Jennifer's religious beliefs, but it does appear that she's a dedicated Christian and her beliefs play a major role in her life. She has a Bible verse in her Instagram bio that reads "For with God nothing will be impossible".
4. She Is Engaged
Jennifer's portrayal of Laurel probably has a lot of people wanting to slide in her DMs, but those people should know that she is off the market. She recently got engaged to her longtime boyfriend, Cleveland Berto. Cleveland is also an actor and has appeared in shows such as Fresh Off the Boat. He was also in the movie Terminator: Dark Fate. Jennifer hasn't yet revealed when the couple plans to get married.
5. She Loves To Travel
Jennifer loves living her life to the fullest and for her, that means being as adventurous as possible. She loves having new experiences and traveling is one of the best ways to do that. She has gotten to visit several countries including Costa Rica and Thailand.
6. She Is A Private Person
At the moment, there isn't too much information floating around about Jennifer and that's likely because she prefers to keep her personal life out of the spotlight. She is fairly active on Instagram but her posts don't really reveal much about who she is outside of acting.
7. She Is Grateful For All Of Her Fans
Talent is obviously a very important part of having a successful career in the entertainment industry, but a strong fan base is also important. Even though Jennifer is still relatively early on in her career, she already knows just how important it is to maintain a strong relationship with her fans.
8. Family Is Important To Her
Even though there isn't a ton of information out there on Jennifer, one thing she's made very clear is that family is important to her. She has an especially close relationship with her mother and in an Instagram post she referred to her as a hero, a friend, and an "angel on earth."
9. She Used To Act Under A Different Name
These days, Jennifer acts under the name Jennifer C. Holmes, but that wasn't always the case. Prior to 2015, she all of her credits are under the name Jennifer Christina. When Jennifer gets married, it'll be interesting to see if she starts using her married name in her professional life.
10. She Loves Posing For Pictures
There's no information to suggest that Jennifer is or ever has been a professional model, but she definitely has what it takes. She is truly a natural in front of the camera and she enjoys having her picture taken. If Jennifer were to break into the modeling world, I think it's safe to say that she would find some serious success.