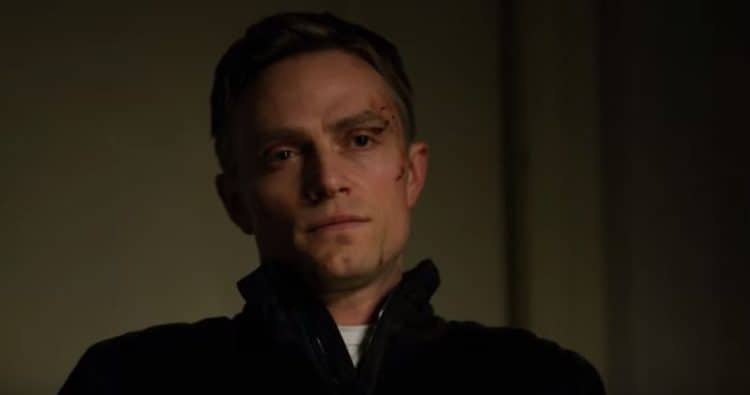 Wilson Bethel is the son of an artist and a novelist and is a rather popular soap opera star. He's had various one-time appearances on other shows that have nothing to do with daytime drama but he's stuck to his strengths for the most part and continued on with his popularity in daytime TV. His stardom is usually recognized by those that watch him on a regular basis and thus know what he's all about, otherwise, as one would expect, a lot of folks that aren't into the genre don't know about him. That's perfectly okay since it doesn't diminish his abilities in any way. Just being an actor means that he know's how to dedicate himself to a project and see it through to the end.
Here are a few things you might not have known about him.
5. He was a DJ at one time.
This could have been when he was first coming up and wanted to stretch out his skills and do something. I've noticed that a few celebrities have been including the title of DJ on their list of accomplishments or career choices and it's hard to equate a few of them with this particular skill. It's not just because of who they are, but the idea that they would be able to operate a turntable is hard to envision. If they can though then more power to them.
4. He's Game of Thrones fan.
Even the celebrities have their favorite TV shows that they get to watch when they have the time. There are a LOT of celebrities that happen to love GoT and are fully with the cause when it comes to watching the popular show. It's become kind of a quest to get to the final episode and see the throwdown between the Night King and his minions and the rest of Westeros.
3. If not for acting he might have become a high school English teacher.
I get this feeling that he would have been the teacher that all the high school girls fawned over because of his good looks and calm manner. I can recall from high school a few male teachers like this that the girls thought were dreamy and more than a little hot. In fact I can still recall how they would dress, act, and even flirt on occasion with them. It's kind of disturbing now that I think about it.
2. His mother often wrote columns detailing moments in his and his siblings' lives.
This means that before he ever hit the scene with TV shows he and his family were already known thanks to his mother writing columns and tales about them, obviously using their names or at least using enough that people could identify them. I don't think I'd ever leave the house after that.
1. He tried out for the part of Captain America.
Obviously this didn't pan out since the part went to Chris Evans, but maybe that's a good thing. He looks like he would have had to bulk up quite a bit for the role.
Wilson Bethel could be someone that's worth watching.