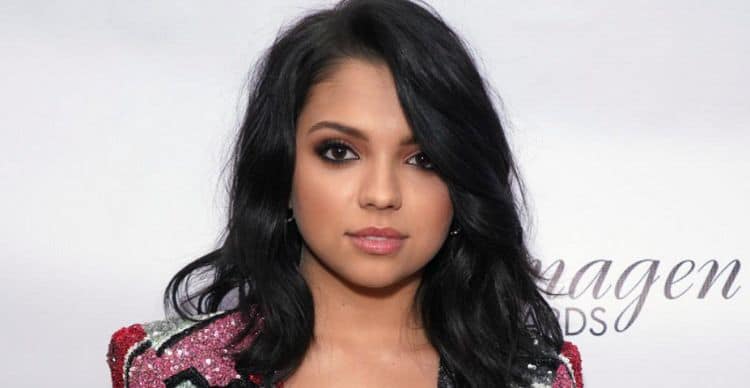 She's probably not a household name for most adults, but your kids know precisely who she is. Her name is Cree Cicchino, and she's been on everyone's favorite kid's networks for years. She was part of the Nickelodeon series "Game Shakers," when she was growing up, and that's how she gained her young fan base. She's since moved on to more grown-up roles – something that happens as you begin to grow up – but she's also making her mark on an older generation now that she's been working with Netflix to create some original content. What don't you know about Cree? We can tell you right now.
1. She's Young
She's an actress who has been in the game for a while, but she is still a teenager. She was born on May 9, 2002. She celebrated her 18th birthday in 2020. We imagine that her 18th wasn't what she thought it might be in the middle of a pandemic when it wasn't possible for her to spend her birthday with her friends and the people she loves.
2. She's from New York
She's a born and raised New Yorker. She was born in Glendale, which is part of Queens. She spent most of her life there, too. She grew up in the city, which is such a cool place to grow up. Imagine having every single thing you want or need right at your fingertips and right where you can get to it easily? That has to be very cool.
3. She's A Twin
She is a twin sister. Her twin, Jayce, is her identical twin, and she is her older sister. Her sister was born just a few moments before she was, so she will always been the little sister to her twin. As the mother of twins myself, I can tell you that the older twin will always use that against the younger one in moments that make you laugh.
4. She's a Dancer
From the time she was four, she was enrolled in dance classes. She loved it then, and she still loves it now. She loved watching people dance, and she was a huge fan of MTV. In her area, most dance classes focused on things like jazz and hip-hop, and she still uses those today.
5. She's Been Acting a Long Time
She didn't start acting classes when she was as young as she did dance classes, but she did start acting classes when she was about 11. She knew right away that acting was her passion and that she wanted to act professionally. Her mom enrolled her in a sketch comedy group, and it all just went from there.
6. She Loves Nachos
What is your comfort food? We all have one, and there is something to be said for it. When you're down or sad or having a rough day or dealing with things, you just turn to this and it instantly makes the world feel better (hello, pasta). Cree's favorite comfort food is nachos, and we are down with that one.
7. She Looks Up to Her Sister
When asked about her role model, she cites her sister as her role model. We love that her own twin is the person she most wants to be like, the person she admires the most. I only hope that one day my twins feel the same about one another. Right now they're only six so they alternate between the very best of friends in the entire world and mortal enemies who cannot even stand to be in the same room as one another until they make up 6 seconds later.
8. She's Got a Tattoo
Actually, she has more than one, but we love the concept of her first tattoo. It's a small bird. She had it put on her shoulder, and it's very important to her. Why? Because her sister's nickname is birdie. Talk about being very close, right? She also has a heart on her finger because it's the same as her mom's heart.
9. She's Private
She doesn't seem like the type who deliberately holds things back from the world, but she doesn't overshare her life. She's your typical teen sharing on social media, but she's not sharing so much that we know every single thing about her. She keeps it real, but she keeps her private life private.
10. She's Close to Her Family
She's a young woman who has always been close to her family, and that's the best thing in life. There are so many people who say that being a teenager is hard and that you don't get along with your family when you deal with these years, but it's not my experience and it's so nice to see when that's not the experience of others, either.
Tell us what's wrong with this post? How could we improve it? :)
Let us improve this post!