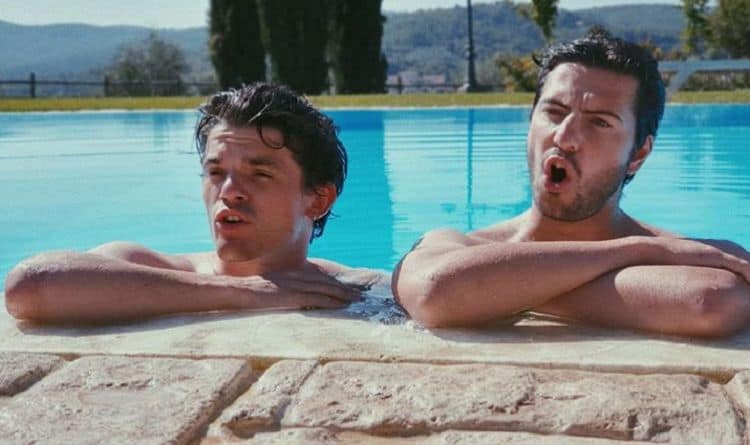 Edward Bluemel isn't even 30 yet, and he's already had a successful career that includes the big screen, the small screen, and the stage. Born in England, Edward made his professional acting debut in 2014, and he hasn't looked back since. He is most well-known for his role as Hugo in Killing Eve. He has also gotten a lot of attention for his current role as Marcus Whitemore in A Discovery of Witches. With an already impressive resume, Edward's future will likely be even more exciting. The last several years have been a wild ride for Edward, but he seems to be taking it all in while enjoying the ride. Keep reading for 10 things you didn't know about Edward Bluemel.
1. He Has A Bachelor's Degree In Acting
Edward's journey to becoming a professional actor hasn't been without its bumps. He was rejected the first time he applied for a drama program. However, he was eventually accepted at Royal Welsh College of Music & Drama where he earned a bachelor's degree in acting.
2. He Started Acting When He Was 11
Acting has been an important part of Edward's life since he was a kid. He started acting when he was 11-years-old after getting a role in a school play. It didn't take him long to realize how much he loved the feeling of entertaining others. By the time he was 17, he decided he wanted to take acting seriously.
3. He Doesn't Take Anything For Granted
Nothing in the acting world is promised. No matter how talented you are, there's always the possibility that you can go very long periods of time without work. This is something that Edward knows and fully understands. As a result, he never takes anything for granted. During an interview with Imagista he said, "Ever since I was in drama school, I have always promised myself that whatever happens, happens. If it goes well I am happy and if it doesn't I have to accept that. I always have the attitude that whatever job I get could be the last job I have in this industry."
4. He Has A Third Nipple
In his interview with Imagista, Edward revealed that he has a third nipple. Even if you're a huge Edward Bluemel fan, you may not know this about him. Although the thought of a third nipple sounds very unusual, it's actually more common than most people realize.
5. He'd Love To Play The Male Version Of Miss Moneypenny
Every actor has a dream role that they'd love to get the chance to play. Edward's dream role is something most people would've never guessed. He told Square Mile, "I'd quite like to play a gender-flipped Moneypenny in a Bond film. M has been allowed to be toyed with so I think that it's time for the rest to follow suit. How good would a female Blofeld be?"
6. Comedy Is His Favorite Genre
Edward has been lucky enough to take on a wide variety of roles throughout his career. He's made people laugh, he's made people cry, and he's made people mad. But out of all the genres he's worked with, comedy is his favorite. Not only does he enjoy making people laugh, but he also has fun in the process.
7. He's An Arctic Moneys Fan
Edward is a fan of the British rock band, Arctic Monkeys. In fact, he went to one of their concerts the the night before his audition for Killing Eve. On top of the nerves he was already feeling, he was nervous that he'd stayed out too late and would be too tired to give it his all. Fortunately, things turned out well.
8. He'd Never Seen Killing Eve Before His Audition
One of the best things about auditioning for a show that is already in production is that you can watch old episodes to get a feel for the vibe. However, Edward didn't have that advantage when auditioning for Killing Eve. Even though the show had already started, it hadn't yet aired in the UK so he'd never seen an episode.
9. He Likes To Travel
The world is full of so many beautiful places, it makes it easy to want to travel. Edward is lucky enough to have a career that gives him the means and flexibility to travel often. He has been able to do a good bit of international travel. He's been to countries like Belgium, Iceland, and the United States.
10. His Family Is Very Supportive
Some parents have a hard time accepting that their child wants to become an actor. Working in the entertainment industry just doesn't offer the same kind of stability people tend to see in more traditional jobs. However, despite this fact, Edward's family has always been very supportive of his dreams.
Tell us what's wrong with this post? How could we improve it? :)
Let us improve this post!