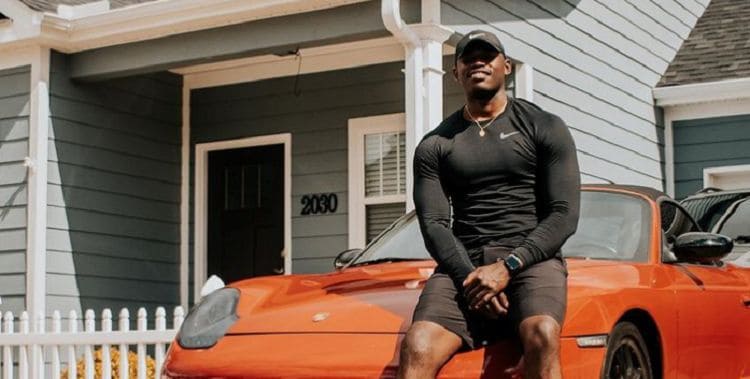 If the name Jaylan Mobley doesn't mean anything to you, don't stress. What about the name Leah Messer? Unless you watched the show "Teen Mom," there's a chance you don't know that name, either. However, she's a teen mom whose life did not go exactly as she planned – we imagine no one wants to be a teen mom, do they (forgive us if we are mistaken because we just don't know if that's intentional or if that was a total accident)? Either way, she's been a teen mom, she's been a wife, she's been an ex-wife, and now she is the woman who is dating Jaylan Mobley, and the world wants to know more about the reality star's new man.
1. His Girlfriend is Still Young
Leah Messer is a young woman of only 29. She is happy with her new boyfriend, and she spoke about him recently. She's happy in her new relationship, she admits that she's been married and divorced twice at the age of 29, and she even says, "I thought once you got married, you had to stay married, period," which is kind of the goal, but there are always situations that require a person to just get out of a bad marriage.
2. He Took Her To a Concert on Their First Date
When it's time for a first date and you want to romance a woman and get to know her, you obviously take her to a Wiz Khalifa concert, right? Their first date was there in 2021, and while we aren't certain there was much time (or ability) to chat and get to know one another, they obviously hit it off. In all fairness, they did have a lovely dinner prior to the concert, which actually seems like a genius way to have a first date. If things don't go well at dinner, you don't have to speak at the concert yet it's not awkward.
3. He Loves Her Kids
One thing that you must know about Mobley is that he is close to his girlfriend's children. He knows her three daughters (she had twin girls when she was 17 with her first husband, and she has another daughter with her second husband) well, and he is close to them.
4. They are Long Distance
Mobley lives and works in North Carolina. He is in the Charlotte area, and he works as part of the Army as a First Lieutenant as well as part of the National Guard if we understand correctly. His girlfriend lives in West Virginia, so they have to get creative to see one another and find time to make their relationship work.
5. He Had a Cool Internship
Before he was a famous boyfriend and all that good stuff, he did some cool things with his life. Case in point, he was a young man who did what he could to work for NASA. He interned with the famed space company for a while, and it was a moment he will likely never forget.
6. He is a Positive Role Model
What it seems Messer loves most about this young man is that he is a positive influence not only on her but on her kids, too. They seem to really love him, he works hard, he does big things, and he is focused on being a good person. That is a solid, positive change for her and for her daughters.
7. He's Younger
While Messer is only 29 and no one would think to call her old, he's much younger. Much might be a strong word, but he is four years younger than his girlfriend. He's only 25, but he seems to have a good head on his shoulders, and he's doing well in life. Age doesn't matter at this point.
8. He's Private
While he might have a famous girlfriend and now he finds his own name in the press, it's not like he is doing all he can to make sure we all know everything about him. He seems like a very laid-back kind of guy, and he doesn't seem to care if the world knows his life story or not. He's not going out of his way to share.
9. He May Appear on the Show
Fans are wondering if this man will appear on "Teen Mom 2" alongside his new girlfriend, but we can't be sure. While it seems that this is pretty obvious to us as being very likely, we simply cannot confirm.
10. He'd Like to Get Married
We don't have a clue if he wants to marry Messer or not, but she has said that he is a man who has never been married and would like to be married. If he asked her, she'd marry him and do it for a third time, but she doesn't want things to change.
Tell us what's wrong with this post? How could we improve it? :)
Let us improve this post!