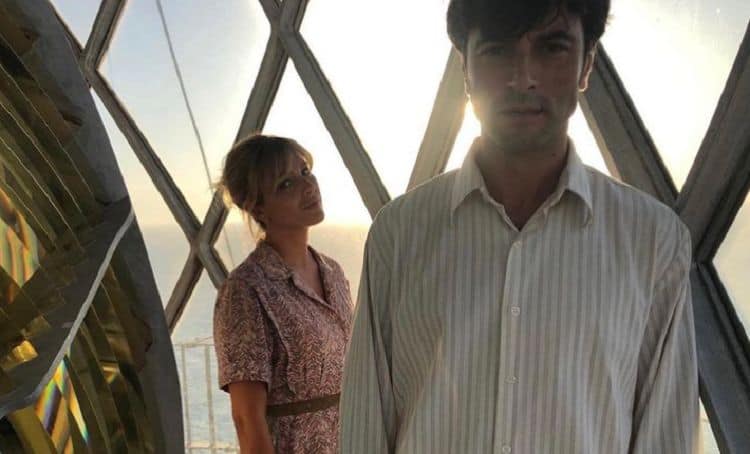 Javier Rey is the kind of star who has it all. He's talented, good looking, hard working, and has a resume that could stand up next to lots of his contemporaries. With more than a decade of experience in the industry, Javier has earn the respect of his colleagues and the admiration of fans. Most people will recognize him from playing Xavier in Liar and Mateo in Velvet Collection. He currently has nearly 40 on screen credits and the list is only continuing to grow. Javier's fans will be excited to know that he has a couple of projects in the world that are scheduled to be released in 2021. Continue reading to learn 10 things you didn't know about Javier Rey.
1. He Was Born In Spain
American viewers may not be that familiar with Javier, but he's very well-known in his home country. Javier was born and raised in Spain which is where he has spent the majority of his acting career. From what we can tell, Javier still lives in Spain and hasn't expressed any interest in moving out of the country.
2. He Is A Voice Actor
Live action work isn't the only thing Javier has contributed to the entertainment industry. He has also done some voice acting. Javier made his voice acting debut in the 2014 animated film, The Princess and the Magic Mirror. As of now that is his only voice acting credit. There's no word on whether he plans to do more voice roles in the future.
3. He Has A Large Social Media Following
Not only is Javier a well-known actor, but his social media presence has reached influencer level numbers. Javier currently has 507,000 followers on Instagram and that number is likely only going to increase as he continues to earn opportunities in the industry.
4. He Loves Being Out In Nature
People all over the world may see Javier as this huge star with access to all the good things the industry has to offer, but underneath it all he's the kind of person who enjoys the simple things. When he isn't busy with work, he loves to spend time outdoors enjoying nature. Some of his favorite activities include hiking and relaxing by the water.
5. He Is In A Relationship
Thanks to his good looks and talent, there are countless people who would love a chance to go on a date with Javier. Needless to say, his relationship status is a pretty hot topic. Unfortunately for all of the hopefuls out there, he appears to be in a relationship with actress Blanca Suarez. Blanca is best-known for her role in the Netflix series Cable Girls. Juan was previously married to Iris Díaz for about 10 years.
6. He Is Very Private
The fact that Javier has always been mysterious is one of the many things that has drawn people to him over the years. Despite being famous, he has never gotten caught up in all the hype of fame. Instead, he likes to keep his personal life out of the public eye. He doesn't do many interviews and when he does he likes to keep them focused on his work.
7. He Is A Photographer
If you thought that Javier was a genius in front of the camera, wait until you see what he can do behind it. He has a great eye for capturing beautiful moments and he loves taking pictures on his free time. His love for photography pairs well with the fact that he also loves exploring nature.
8. His Feet Have An Almost 5 Star Rating
Javier's handsome face isn't the only thing that attracts people to him. Apparently, he also has great feet. According to WikiFeet, Javier's feet have earned a 4.8 star rating. The database currently has more than a dozen pictures of his feet and people are really loving them.
9. He Loves Fashion
When you spend as much time in front of the camera as Javier does, it's almost impossible not to fall in love with fashion. While Javier may not be the flashiest person on earth, he has a great sense of style and he knows how to put together an outfit for any occasion. By the looks of things he hasn't done any professional modeling, but he definitely has what it takes.
10. He Likes To Read
We weren't able to find any information on Javier's educational background, but he definitely seems like the kind of person who enjoys learning new things. Reading is undoubtedly one of the best ways to access new information and Javier loves to curl up with a good book.