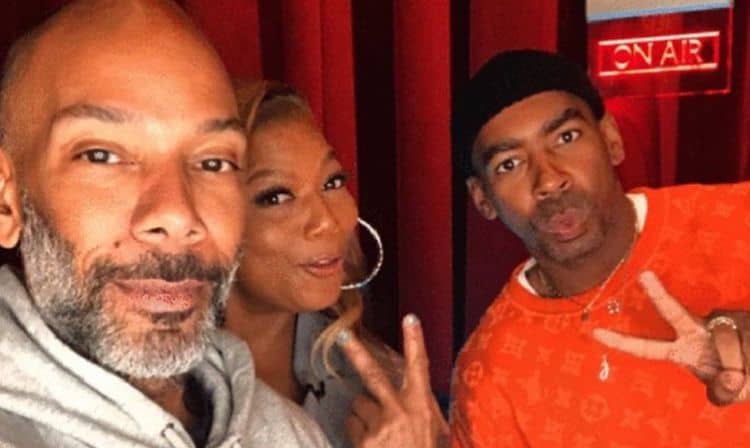 If you are addicted to fashion, then there is one show you cannot afford to miss. "Styling Hollywood" is coming to Netflix on 30th August 2019, and one person you will see is Jason Bolden. He has continuously hit the headlines with his unmistakably impressive designs for the A-listers. Well, learn more about the fashion designer through these facts.
1. He felt strange working with women
The comfort zone is comfortable, but for you to grow, you have to step out of it. It is not easy as Jason realized. Being a gay man, he revealed to Yahoo that it was a strange feeling working with women on camera. However, after the third shoot, he became comfortable, and in the new show, he even refers to the women as the ideal example of black girl magic. Still, even with being comfortable, Jason finds working with the women challenging. He has, however, come to be so good at what he does that even his female clients praise him on Twitter.
2. He is married to Adair Curtis
Love knows no bounds, and Jason and Adair could not hide their love from each other. For so long they could not get married, but once New York allowed same-sex marriages by passing the Marriage Equality Act in 2011, the couple exchanged their vows the next year. Jason and Adair held their wedding at the Surrey Hotel rooftop, and only close friends and relatives graced the ceremony. Of course, seeing how close Jason is with celebrities, Gabrielle Union and others could not fail to attend and wish the lovebirds a happy marriage.
3. Jason believes styling chose him
Jason was bent on pursuing medicine, but life has its way of steering us in the right direction. It is only after spending all his money on a backpack that Jason got a job in fashion retail stores to get some money for his upkeep. His first job was at Cynthia Rowley boutique, and it struck him that fashion is what he was meant to be doing. By interacting with customers, Jason learned a lot; enough to enable him to establish a vintage store. Besides, by working for brands such as Louis Vuitton, Chloe, and Gucci, Jason already had enough knowledge experience to facilitate his transition from being an employee to being an entrepreneur.
4. He styles celebrities
Everyone crosses paths for a reason; some are blessings, while others prove to be lessons. When Jason moved to New York to operate The Garment Room, he became close friends with Gabrielle Union. So close were they that Gabrielle asked Jason for advice on what to wear to an Art Basel trip in 2011. As usual, Jason never disappoints. So, he chose a Lanvin print, and before he knew it, he was the talk of the town. Later on, Taraji. P. Henson sought his help just when his creativity had hit a wall, and since then, Jason has never looked back. Today, actresses like Yara Shahidi trust him with their look for the red carpets. Although sometimes he gets last-minute calls for him to pull an outfit together, his clients always end up stealing the show.
5. He produces minimalist furniture
There was a time when people looked for sophistication in their living spaces, but now, minimalism has become the in-thing. Less has always been said to be good, so minimalist designers prefer to keep the designs the simplest possible. Jason has defined his style as being minimalism, and he also designs minimalist furniture. According to the Los Angeles Times, Jason uses unexpected fabrics such as linen and velvet in his designs.
6. To Jason, fashion and interior design are symbiotic
Just like a chef believes that good food should only be served in quality plates, Jason is quite particular about his designs. To him, it is not right that he should design a luxurious dress only for the customer to hang it in less than an ideal place. Jason cannot imagine his customers putting Manolo in strange places, so he goes ahead to design their spaces too.
7. He was a pre-med student at Northwestern University
Jason came from a community that instilled in children that the only professions they should aspire to be in are the "serious" ones such as medicine and law. Therefore, Jason went ahead to enroll at Northwestern University, determined to pursue medicine.
8. He is starring in "Styling Hollywood."
Like Captain Holt says in "Brooklyn Nine-Nine," being a gay black man was not the most comfortable experience in his childhood. However, even now, gay black men are also viewed in society with a bit of disgust, but that has not stopped Jason and his husband from being happily in love. Therefore apart from showcasing their fashion and interior designing work on the new docuseries, the main goal of the series is according to Glamour, to display what love looks like coming from two gay black men.
9. He attended Art Institute of Chicago
Jason's mother handed her son a credit card to spend on living expenses. However, with his newfound freedom, Jason spent the entire $500 in the first week after arriving at the university, forcing him to look for a job to cater to his expenses. Jason got a job at Cynthia Rowley, where he came in touch with his passion for fashion. He, therefore, decided to switch from medicine to fashion. Jason hence enrolled himself at the Art Institute of Chicago, laying his strong foundation in the fashion industry.
10. He co-founded JSN studio
Along with his husband, Jason co-founded JSN Studio in September 2014 after they moved to Los Angeles. Previously, Jason had established another high-end store named The Garment Room in New York, which became the go-to destination for inspiration for other renowned designer brands like Ralph Lauren and Calvin Klein. At JSN Studio, Jason is the manager of the fashion side, and he even launched a sunglasses line.
Tell us what's wrong with this post? How could we improve it? :)
Let us improve this post!