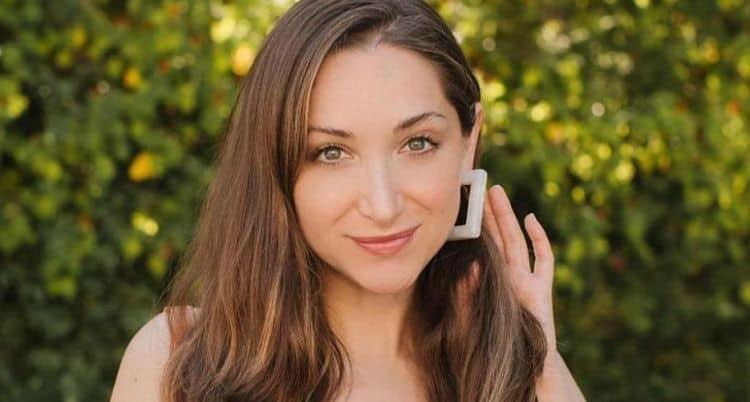 Not to be confused with horror movie legend Jamie Lee Curtis, Jamie Lee is a comedian who has been making people LOL for more than a decade. Now, however, she's about to be able to add TV host to her list of accomplishments. Jamie is the host of one of Netflix's newest reality shows, The Wedding Coach, and she's bringing the funny while also providing some solid advice. During each episode of the show, Jamie meets with a couple who is getting ready for their wedding. She works alongside them to plan for the event and help make it a day that none of them will ever forget. If you're looking for something that'll warm your heart and make you laugh, The Wedding Coach is where it's at. Here are 10 things you didn't know about Jamie Lee.
1. She Is A Texas Native
They say everything's bigger in Texas and apparently, the senses of humor are no exception. Jamie was born and raised in the Dallas area and she is very proud of her southern roots. But while Texas has a lot of great things to offer, it's not necessarily the best place to start a career as an entertainer. Jamie eventually decided to relocate to New York City.
2. She Studied Film
Being a performer is something that Jamie has wanted for a long time. Even before pursuing a career in comedy, Jamie was working towards getting into the entertainment business. Jamie attended the University of Texas at Austin where she studied film and screenwriting.
3. She Used To Work At Comedy Central
Jamie's path to becoming a successful stand-up comedian and overall entertainer has included some very interesting stops. After moving to New York, she got a job working in Comedy Central's publicity department. Ironically, she left the job so she could focus on her own comedy career.
4. She Is A Wife
Giving advice on a wedding would probably be pretty hard to do if you've never had one yourself. Luckily, Jamie is a pro in that department. She is married to fellow comedian Dan Black. The two tied the knot in 2016. Having two comedians under one roof probably means that there's always plenty to laugh about in the Black/Lee household. The couple doesn't have any children.
5. She Is An Author
Being married isn't the thing that qualifies Jamie to be the host of The Wedding Coach. She has also written an entire book on the subject of wedding planning. She released the book, Weddiculous: An Unfiltered Guide to Being a Bride, in 2016. As you probably guessed by the name, the book provides helpful tips for women who are getting ready to head down the aisle.
6. She Loves Dogs
There are people who love dogs and then there's Jamie Lee. She is a diehard dog lover and she loves spending as much time with her fur baby as she possibly can. Although her dog, Dennis, doesn't have his own Instagram account, Jamie has dedicated two entire highlight sections on her profile to Dennis-related content.
7. She Has Some Acting Experience
Even before she started working with Netflix, lots of people were familiar with Jamie from her work as a panelist on the MTV series Girl Code. What most people didn't realize though, is that she has also some acting. Most notably, she had a main role in the TV series Crashing. There's a good chance that we'll see even more acting work from Jamie in the future.
8. She Hosts A Podcast
Jamie is the kind of person who likes to stay busy and try new things. She is the co-host of a weekly podcast called Couldn't Help But Wonder. During each episode, Jamie and her co-host/friend Rose Surnow, "analyze every episode of Sex and the City from the beginning, using HBO's iconic series as a jumping off point to overshare about their own wild lives."
9. She Enjoys Spending Time Outdoors
Jamie may not seem like the outdoors type, but that's exactly what she is. To put it simply, Jamie loves being outside. From hanging out by the beach to going for a hike, when the weather is nice you can almost always catch her outside enjoying it.
10. She Makes Jewelry
Keeping people entertained isn't the only thing that Jamie is good at. There is also a completely different side to her creativity. Jamie enjoys making handmade necklaces and she's very good at it. At the moment, it doesn't look like any of her pieces are for sale, but she is currently in the process of starting her own jewelry business.