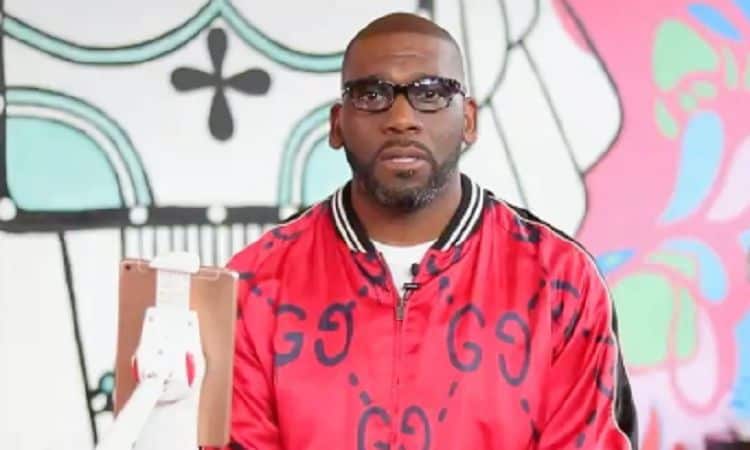 Jamal Harrison Bryant is a 47-year-old African religious leader who has been active on the spiritual front since 2000. The religious arena, especially in the United States, has proven to be a tight rope to walk on, and it is even harder for public figures like Pastor Jamal. He has gone through numerous obstacles trying to balance fame with religion. His career has been overwhelming, but he has managed to become a global pioneer in religious matters. His humor and charisma are blessings that help him deliver his inspirational and life-changing messages to captivating audiences all around the world. Here is more information about the pastor that you probably did not know.
1. His background
Pastor Jamal was born in Massachusetts on May 21, 1971. His spiritual path began at an early age because he was raised by a Bishop father and a Reverend mother. According to InformationCradle, he graduated with a degree in Master of Divinity from Duke University in North Carolina. He also studied Political Science at Morehouse College in Georgia. In 2005, Jamal graduated from the Graduate Theological Foundation with a Doctorate of Ministry degree. At just the age of 18, Jamal preached his first sermon at the Bethel African Methodist Episcopal Church (.A.M.E.) in Baltimore.
2. He is a renowned entrepreneur
Pastor Jamal is a well-respected businessman with an extensive portfolio of consultants, clients, and sponsors. His entrepreneurial wits have enabled him to develop powerful alliances with retailers such as Burlington Coat Factory, WalMart and Dunkin Donuts Franchise. His investments in the communication industry have also helped him to cultivate long-lasting relationships with top media executives. He boasts connections in various radio and T.V stations including Radio One, B.E.T, Rush Philanthropic Arts Foundation, The Ray Lewis Foundation, and the Association of Black Cardiologists.
3. His contribution to community work
He has been very active in pioneering civil and social rights. According to ThoughtCo, he once served as the director of the collegiate division of the National Association for the Advancement of Colored People. N.A.A.C.P. is the oldest and most prestigious civil rights organization recognized in the United States. It was established in 1909 and currently has more than 500,000 members operating both locally and nationally. Its mission is to eliminate racism and ensure equality for all American citizens. Jamal was active throughout the Trayvon Martin case and led several peaceful protests in his quest for justice. He managed to spread the word about the injustices surrounding the incident.
4. His family life
The religious leader is divorced. His former wife, Gizelle Bryant, is an ex-model and a star in the reality show "The Real Housewives of Potomac." He has five daughters all above 12 years. Topaz his eldest, studying at Georgia University is the product of his union with Crystal Maddison. He shares three daughters with his ex-wife, namely Grace Bryant, Angel Bryant, and Adore Bryant. He later fathered a fifth daughter while dating Michelle Wedderburn in an extramarital affair. His sister, Dr. Thema Bryant-Davis, is an ordained minister of the .A.M.E. Church and an associate head of faculty at Pepperdine University. She frequents the famous reality TV show, "Dr. Phil."
5. His popularity
Jamal enjoys a great deal of popularity. Google trends recorded that Pastor Jamal is experiencing an all-time high level of fame this year. According to famous Birthdays, Jamal Bryant ranks at number 42742 among the most famous people in the world. Moreover, he is the second most famous religious born leader in Massachusetts. He also ranks as the seventh most famous Gemini spiritual leader worldwide.
6. His political career
Reverend Jamal Bryant has also been active on the American political scene. On Monday, September 23, 2019, he announced his bid to run for congress in the House of Representatives, a seat which is currently held by Representative Elijah Eugene Cummings. His concerns include reforming prosecution practices and police policies as well as reducing poverty rates and improving education systems. He shared his suggestion at the 2016 Black Enterprise Entrepreneurs Summit in Miami; the event centers on handling pending political issues using entrepreneurship.
7. His net worth
A significant portion of his income comes from being a successful religious leader. His net worth has grown significantly between 2018 and 2019. He has also amassed a considerable amount of wealth from his entrepreneurial prowess primarily through his television and radio stations. His entrepreneurial capabilities have made him a member of the wealthiest celebrities and religious leaders with his net worth standing at $1 million.
8. He is a third-generation pastor
Bryant is a pastor of the New Birth Missionary Baptist Church. He has served in the church for less than a year since his appointment in December 2018. Jamal once transferred from Baltimore to London leaving his former church, The Empowerment Temple A.M.E. Church, where he was also a pastor. He is the grandson of Harrison Bryant, a retired bishop also of the A.M.E Church. His father John Richard Bryant is a former leading bishop in the A.M.E. Church. Pastor Jamal's mother is the famous Reverend Cecelia Williams Bryant who is serving in the A.M.E. Church as the Episcopal Supervisor. She has been involved in women faith formations for over 40 years, spreading her ministries throughout the world.
9. His investment in communication
Bryant runs a program on national television called "Got Power?" that has highly contributed to his popularity. He also runs an international radio broadcast called "Power for Life" which also brings a lot of publicity. His Sunday live services have at least 150,000 internet users and more than 12,000 registered members for his daily motivating voice and text messages.
10. His scandals
Pastor Jamal's single and marital life has been full of constant Drama. In 2007 he had to divorce his wife when he participated in an extramarital affair, a move that he admitted affected his children and nearly destroyed his ministry. According to E.E.W.B.U.Z.Z., Pastor Jamal demanded Ebony magazine to issue a retraction statement when the site published he had impregnated a 17-year-old member of his congregation in 2013.