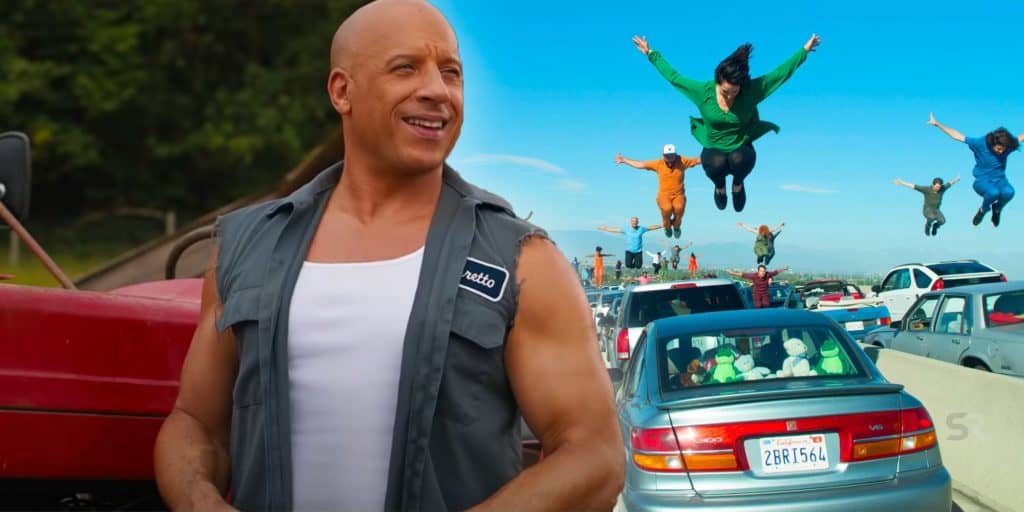 It's likely that fans could scream their lungs raw either denying or agreeing to the need for a Fast and Furious musical, but it's likely that if Vin Diesel got his way it would happen. Much like Star Trek, which is also being considered as a musical, this feels like kind of a bad idea if only because, well, it sounds ridiculous. Granted, what sounds like a bad idea to some folks might sound like the best idea in the world to others, but turning out a Fast and Furious musical feels like it would be little more than Grease in the modern age. Has anyone even thought of that? It's likely that someone has, but the feeling is that making a musical out of this franchise would likely cheapen it in the eyes of a lot of fans, and when it comes to degrading a story the Fast and Furious has already done plenty of that throughout the years. Oh yes, there's an explanation for that coming very quickly, since there are a number of reasons why, despite the money it's making, the Fast and Furious franchise has already become a rolling joke.
Think of where this series started off, with a group of thieves who were also high-performance street racers that knew their way around a garage and were apparently holding back a lot of other skills that could have created a legitimate life that would have afforded them a lot more than what they had. An undercover cop comes in, gains their confidence, breaks it, then gets to go back to his job, then leaves again, and in the meantime hooks up with another hoodlum street racer friend of his, while Dom's crew splits or is killed and things just begin to get crazier and crazier as Letty sinks deeper into the criminal world, is supposedly killed, only she's not and has amnesia when she comes back. Then they throw in a guy like Hobbs who should be able to dismantle every single one of the street racers with ease, but somehow meets his match against Dom, whose sheer ferocity and love of family somehow gives him insane strength. At one point the crew is involved in stealing an entire vault from a police station and ending the reign of a Brazilian crime boss before they disappear again into what should be their final sunset.
But nope, after dealing with a couple of terrorist brothers, finding out Letty is secretly a badass fighter, and performing a number of stunts that would never fly in the real world, here we are, with a brother that no one knew about, gadgets that are definitely not possible, and a storyline that has Tej and Roman heading into outer space to knock out a satellite. Really, things have gotten about as silly as they need to get, and there's still another couple of movies coming, along with an idea for an all-female spinoff as well as who knows how many other ideas. So a musical is kind of par for the course for this crazy train, but if anyone's still into deluding themselves that it's just going to get better, they might want to blink a few times and realize that the Fast and Furious franchise has now entered the live-action cartoon zone.
I get it, action, testosterone, danger, all that kind of stuff is great and it attracts people because they want the adrenaline rush. But the story has become or has been actually, a long-running soap opera that kills off and forgets those that don't appear to matter as much and brings back those that created an emotional impact. If anyone's thinking that Elena's death was emotional, well, obviously it wasn't that big of a deal. But creating a musical out of the cyclonic mess that the franchise has become is enough to make a person want to pump the brakes until the pedal is hitting the floorboards, especially since trying to see this as anything but a bad idea is kind of difficult.
Those that want to put on their action goggles and ignore the world that rests outside of the rims can do so since that's kind of what's happened for the last two decades since the franchise has been building, especially when it comes to the insane stunts that have been pulled. It's bound to happen, just as the franchise has been continuing for so long since people can't get enough for one reason or another. It might as well happen since the franchise has kind of given up on the overall story, which is evidenced by the way they keep glomming on one impossible portion after another. Perhaps next we'll see the crew discover the Transformers or dinosaurs, or perhaps they'll meet up with Marty and Doc and discover that they have to travel through time to fix something. Yeah, that would be par for the course.