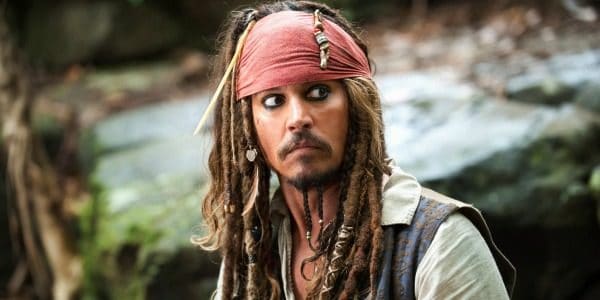 It has to be said that this is further proof of how fickle fans really are that they'll turn on a person without hearing all the facts beforehand and will simply follow the latest trend. When Johnny Depp and Amber Heard's divorce drama was getting started the actor was unfortunately lambasted for being abusive and problematic. Many people were quick to disavow him and even gave a general uproar at the idea that he was being featured in the Fantastic Beasts movies. Even one of his most staunch supporters, author J.K. Rowling, took a great deal of heat for sticking by him throughout the ordeal, even as she sticks by him now after everything that's been laid bare. Now, as Jonathan Wright of We Got That Covered mentions, that Amber Heard's hypocrisy and abuse towards Depp has been discovered and after Depp has lost his Pirates of the Caribbean role fans have turned on their heels and decided to support Rowling and Depp since the facts have finally begun to vindicate him in a big way. I would say I'm a bit disgusted since my own belief on who was guilty was suspended pending the release of every detail from both sides, but at this point it would be so much noise in the wind. People want to believe what they choose, and unfortunately a lot of fans tend to follow the rumors and gossip without thinking of where it's going to lead them. Some folks actually prefer to stick around and hear the other side of the story, as Rowling has at this point.
Sometimes it takes one or just a handful of people standing up for someone to change the tide, but in this case it does need to be said that Heard's slowly dissolving case against Depp is another big part of the reason that many people are starting to come around and realize that he's not the bad guy that some believed he was. The fact that he's lost one of his most iconic roles over the mess that the divorce has become is saddening in a way, especially since L'Oreal and Aquaman 2 appear poised and ready to go ahead with promoting Heard despite all that's been said and revealed. It's already been seen that many people are railing against Heard to be axed from the sequel to Aquaman and to be ruined in the way she tried to do to Depp, but it's unlikely that anything will really happen apart from the severe blow to her reputation that she's already in the process of shaking off. Joseph Wilkinson of the New York Daily News has more to add to this line of thought. In the meantime, Depp will no doubt be showing up in the next Fantastic Beasts as, hopefully, we'll get to see Grindelwald and Dumbledore stand against each other in an epic clash that will undoubtedly rival if not best the final fight between Harry Potter and Voldemort. The two extremely powerful wizards have been described as being unable to take up arms against one another, and there will likely be another explanation that many diehard fans already know about, but the fight to come should be epic, at least in theory, since there are other issues within the story that have to be resolved as well.
In the meantime it's enough to roll your eyes and wonder which way the mindless sheep called the audience will lean when the next rumor hits since that appears to be the size of it at this point. That might sound unbearably cynical but the truth of it is when people will boldly attack another individual with rumors and attempt to shame them for sticking up for someone they believe is in the right only to turn around and admit that they were brave as they attempt to side with them once again it's a little too disingenuous to take at times. Some would say live and let live and they'd be right since it's not for anyone else to control the thoughts and feelings of any other person. Allowing people to switch sides in an argument is pretty natural but it's amusing at some points and downright frustrating at others. My own opinion of Depp is that he's kind of an odd guy and has a few strange beliefs and habits that make him appear more eccentric than anything. Stephen Rodrick of Rolling Stone has more to add about him in his own opinion. But is he violent? When one person says no that could be deemed as hearsay. When two or three say the same thing it could be that they're being paid off. But when a handful or more that don't have any reason to lie for this person have all said that he's a pretty decent guy that does get angry and vents (like everyone at times) but isn't a violent individual, then no, he sounds pretty normal and unless he has a serious history of abusing people there was no call to turn on him in such a manner. Thankfully Rowling knows how to think for herself.