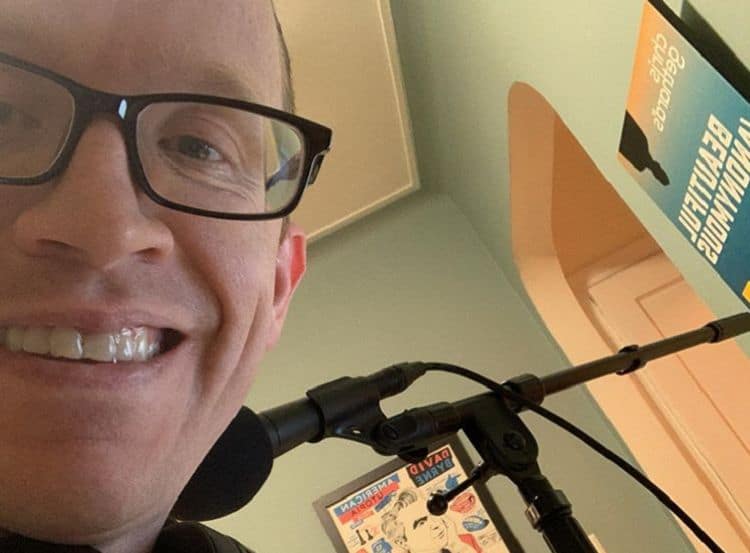 If you know of Chris Gethard you might be a comedy buff, if not then don't feel too bad. He's an up and coming comedian and actor that has been involved in a number of different projects from live performances to podcasts to a self-made documentary detailing his fan-aided trip from California to Tennessee. Still not ringing any bells? Well he's also written a couple of books and been in numerous TV shows and movies. Still nothing? Don't feel too bad, he is an up and coming star but thus far his notoriety is based largely online where he's been doing great things. Chances are he'll become more of known celebrity not too long from now.
Here are a few things that you might want to know about Chris.
5. He wrote Weird NY.
It's a book of urban legends and stories centering within New York city. You can just imagine that there are plenty such stories in a city this size. The number of stories per block must be overwhelming at times but it seems as though Chris might have just taken what he found to be common stories rather than every last little sighting or retelling of an old tale.
4. He's an improvisational actor.
The art of improv is that you are acting in the moment and without a filter to really get in the way of any idea that just comes bounding out. Chris works with a comedic improv group and has been doing so since he was student at Rutgers University. Improv is based largely on spur of the moment things that can be devised by the actors or even given by the audience.
3. He's also a comedian.
He actually made the "10 Comics to Watch" list in 2010 so you know he's got some talent. Since then he's been featured in films, TV, and has been doing his improv work quite often. Chris has shown a lot of talent on stage and even in film, but so far he's been happiest doing guest appearances and his own thing instead of going mainstream. Got to respect that.
2. He has his own public access show.
The Chris Gethard show is on public access television in New York. He had a chance to take it to LA and give it over to a network but he chose instead to return to New York and stay on public access. His reason for this was that he wanted to keep the gritty, real feeling of the old school talk shows like they used to have on MTV. That's actually very inspiring that he wants to keep it old school.
1. He likes to interact with fans.
Chris absolutely loves interacting with his fans as it's his way of getting to know the people that watch and listen to him and it's a great way to bump up his fan base. He once hitchhiked all the way from LA to Tennessee and managed to video the entire experience so that his viewers could see. That's some serious dedication to the craft.
So you might not know Chris Gethard, but maybe now you'll look him up at least.
Save