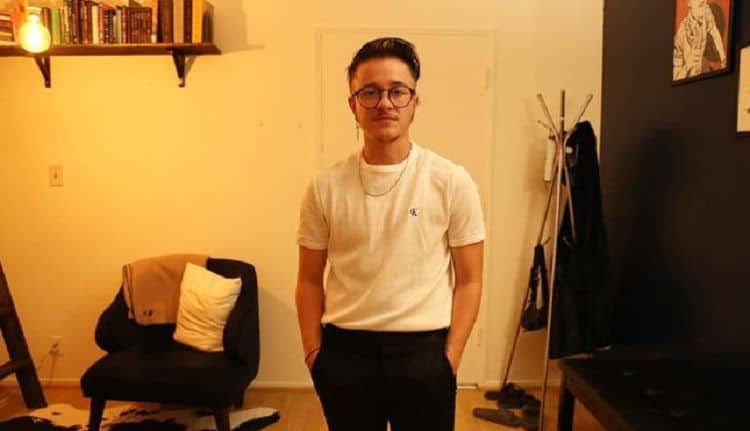 2020 has been full of surprises, and most of them haven't been good ones. Fortunately for up and coming actor J.J. Hawkins, he gets to finish out the year with some really good news. It has recently been announced that J.J. will be joining the cast for the upcoming third season. The casting marks his first prominent role in a major series. News of J.J.'s casting is especially noteworthy because he will play the show's first ever transgender character. Not only is the inclusion of a trans character a major move, but the fact that the character will be played by a trans actor is even bigger. Keep reading for 10 things you didn't know about J.J. Hawkins.
1. He Used To Be A Teacher
Acting has always been J.J.'s calling, but like most people he made a few stops on his journey to becoming a professional actor. One of those stops was moving to Italy where he spent some time working as an English teacher. He eventually decided to relocate to the Los Angeles area to pursue his acting career.
2. He Encourages People To Be Themselves
On the surface, being yourself sounds like the easiest thing you could possibly do. In practice, however, it often proves to be very difficult. Especially when 'yourself' doesn't align with who people think you should be. When asked if he had any advice for up and coming actors, J.J. told Voyage L.A., "There is something so inherently powerful about authenticity. When you are living your life exactly as you want and with the self-respect you deserve, people and the universe respond. There is no better feeling than being exactly who you are, and consequently being loved, appreciated, and applauded for just that."
3. He Was Born Into A Mormon Family
J.J. comes from a very big Mormon family and he was raised in the faith. Even if you don't know much about the Mormon faith, the one thing you probably do know is that they tend to be very conservative. So as you can imagine, J.J. coming out as trans was a little shocking to people in his community. It's unclear whether or not religion still plays a big role in his life.
4. He Is A Formally Trained Actor
Like many other Mormons, J.J. attended Brigham Young University in Utah. While there he studied acting and linguistics. Going to such a conservative college wasn't always easy for J.J. but he managed to make it through and he's been able to utilize his acting education to help him in the professional world.
5. He's Very Active On Social Media
J.J.'s follower count may not be at social media influencer status yet, but he's getting there. He has accounts on both Instagram and Twitter and he is active on both although Instagram appears to be his platform of choice. He loves sharing photos of cool moments from his every day life and he currently has more than 2,200 followers on Instagram.
6. He's An Activist
As a member of the LGBTQ+ community, J.J. knows first hand what it's like to be marginalized. As a result, he is passionate about human rights and social justice initiatives and he has used his voice to raise awareness to the causes that are important to him. He also hopes that through his work he can provide representation for other members of his community.
7. He Loves Spending Time Outdoors
When J.J. isn't busy on set or rehearsing for a new role, you can usually find him spending his time outside. He has lots of love and appreciation for the outdoors and he loves doing things like going hiking and having picnics. As a resident of the Los Angeles area, he also makes it a point to enjoy the beautiful beaches whenever he can.
8. He's In A Relationship
Now that J.J. is a rising star, there are probably a lot of people who are interested in sliding in his DMs, but they might want to back off. Based on one of his Instagram posts, it looks like J.J. is in a relationship (maybe even a marriage) with actress Aliyah Royale. The two actually worked together in 2019 on the short lived series, The Red Line.
9. He's Close With His Family
Since J.J. is a trans man who comes from a conservative Christian family, some people have probably assumed that his relationship with his family is strained or nonexistent, but that's exactly why you should never assume. J.J. has a great relationship with his parents and siblings.
10. He Speaks Some Italian
According to his website, J.J. speaks "intermediate Italian" which probably came in very handy when he was living over in Italy. At the moment, he hasn't done any acting in Italian, but knowing how to speak another language could definitely come in handy at some point in his career.
Tell us what's wrong with this post? How could we improve it? :)
Let us improve this post!