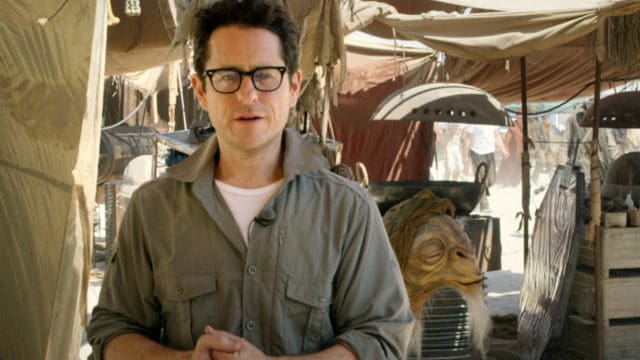 In August of 2015, Colin Trevorrow was chosen to direct Episode IX of Star Wars, which was set to be released in 2019. As soon as he was brought onto the project, he started writing the script with the help of Derek Connolly, who has been a favorite collaborator of his for some time. Unfortunately, it seems that their script was incompatible with Disney's vision for Episode IX, which is why Jack Thorne was brought onto the project to rewrite the script until it turned into something more suitable. However, it seems clear that the clashes between the director and the movie studio continued, as shown by the fact that Trevorrow chose to leave in September of 2017 on the basis of creative differences between the two parties.
Naturally, this resulted in a search for a replacement. There were some initial rumors that Disney was considering Rian Johnson, who is the director for Episode VIII. After all, having the same person direct Episode IX after directing Episode VIII would make for increased coherence in the series, which is a serious concern when separate installments have separate people heading them. Furthermore, Johnson has had a smooth and uncomplicated relationship with the movie studio, which must have been a huge bonus after the much less harmonious situation with Trevorrow. However, it should be noted that Johnson has stated that he is focusing his full effort on Episode VIII, meaning that he would not have been able to get started on Episode IX as soon as possible. As a result, it is possible that those rumors were founded on a flawed premise in the first place.
Regardless, such stories are moot because J.J. Abrams has been confirmed as the man who will be directing Episode IX. Furthermore, he will be serving as one of the co-writers for the project, with the other being Chris Terrio. Finally, Episode IX has been pushed back to December of 2019 as opposed to May of 2019, which is understandable considering the sheer extent of the delay that it has experienced.
What Is the Reaction to J.J. Abrams Returning to Head Star Wars: Episode IX?
Reaction to this news has been mixed in some places. No one can doubt Abrams's technical skill when it comes to creating beautiful footage, but there are a fair number of people who doubt his ability to provide that footage with the emotional impact needed to make a movie great. With that said, it is not difficult to see why Disney chose Abrams to direct Episode IX. There is the fact that he directed Episode VII, but more importantly, the man has a reputation for getting the job done both on-time and on-budget. Something that must be particularly prized by Disney at the moment, not just because of the clashes with Trevarrow but also because of the troubles of the Han Solo movie, which is said to be undergoing extensive reshoots at the moment because the previous directors were unwilling to compromise their vision for the sake of meeting Disney's expectations.
Save