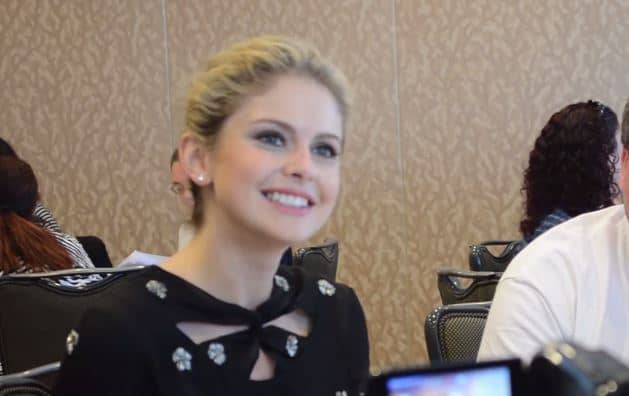 The CW's freshman drama iZombie quickly became one of the best shows on TV this year, with a stellar freshman season that had both fans and critics praising the odd, inventive series. However, no matter how witty the dialogue was or how dangerous all the zombie action became, none of it would have been able to work without the talent of iZombie's leading lady, Rose McIver. As Liv Moore, a once passionate medical student now turned into a crime-solving zombie, McIver was able to find the perfect balance between the wacky fun of iZombie's universe and the sweet sadness that Liv carried with her, as she had to give up her old life and lie to her family and friends in order to keep them safe.
This past week at San Diego Comic-Con, we at TVOvermind got the chance to participate in a roundtable interview involving McIver and other reporters. In the eight-minute-plus discussion, McIver discussed what Liv's mentality will be like in Season 2 after the shocking events of the Season 1 finale, touched on whether or not Liv will open up about her zombie secret to any of the show's other characters, and also picked what her favorite brains were from Season 1 (spoiler alert: she kind of liked a lot of them).
Watch our interview with Rose McIver below, and make sure to check back for more iZombie interviews with David Anders (who plays Blaine) and executive producer Rob Thomas. Plus, we'll have even many more Comic-Con interviews with actors and producers from series such as Arrow, The Flash, and Supernatural coming all this week.
iZombie returns for Season 2 on Tuesday, Oct. 6, at 8 p.m. on The CW.
[Photo via YouTube]