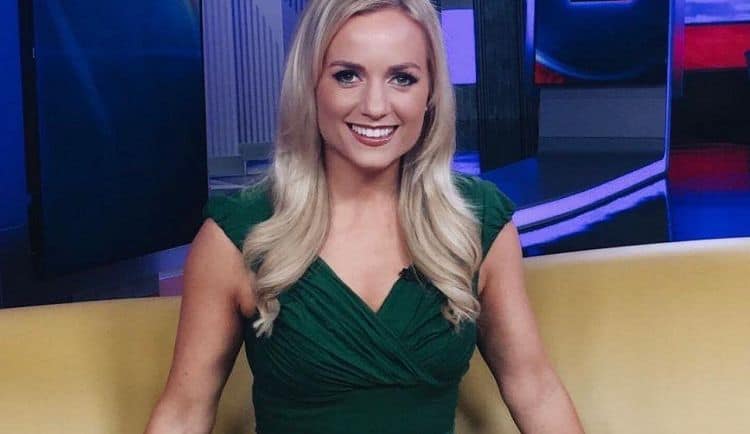 When Ivory Hecker started her career as a news anchor, she probably had no idea that she would eventually become the subject of a news story. Ivory recently made headlines all over the internet when she went on a rant on the FOX News station in Houston where she worked. Before going into her planned segment, she accused the network of making her stay quiet about certain news stories. The outburst resulted in her being let go, and even some of her fellow conservatives are shaking their heads at her decision. Despite all of the backlash she's been receiving, Ivory stands firm in her decision and she doesn't appear to have any regrets. Keep reading to learn 10 things you didn't know about Ivory Hecker.
1. She's From Wisconsin
For the most part, Ivory has been pretty quiet about her personal life. Outside of her career, there isn't a lot of information about her on the internet. One thing we do know, however, is that she was born and raised in Wisconsin and it was there where she developed an interest in journalism.
2. She's A Musician
Delivering the news isn't the only thing Ivory is passionate about. Music has also played a very big role in her life and she's a talented musician herself. Ivory sings and plays the guitar. She has released several songs over the years although she has yet to put out a full-length project.
3. She Has A YouTube Channel
Now that Ivory has been let go from her job, she won't be making regular TV appearances anymore. But that doesn't mean people can't still catch a glimpse of her on their screens. She has a YouTube channel that currently has close to 13,000 subscribers. Chances are, she's going to start posting more frequently on YouTube.
4. She Claims She's Been Wanting To Part Ways With Fox
For most people, getting let go from their job can be a devastating experience. However, in Ivory's case, she wasn't too bummed because she'd been wanting to leave anyway. According to AL.com, Ivory said, "I have been longing to part ways with this strange, slightly unhinged corporation since last August when I realized what they were."
5. She Studied At Syracuse
Since her outburst on the air, some people have been wondering how Ivory even made it this far in her career. In reality, however, she's a formally trained newscaster with lots of experience. Ivory attended Syracuse University where she earned a bachelor's degree in broadcast journalism.
6. She Hopes To Continue Working In Journalism
Just because Ivory has parted ways with Fox doesn't mean that she's done with the news for good. In fact, she hopes to continue her career in news, but she wants to work in an environment where she's allowed to report on the things she feels are true and important without interference.
7. Her Father Died In A Tragic Accident
In 2019, Ivory Hecker suffered a tragic loss when her father was suddenly killed in a logging accident. He was only 56 years old at the time of his death. There isn't much information online about Ivory's father, but it's clear that he was very special to her and they shared a tight bond.
8. She Likes Spending Time Outdoors
Most people are used to seeing Ivory all dolled up on TV, but that doesn't mean she's scared to get her hands a little dirty. Ivory has lots of love for nature and she enjoys being outside as much as she can. She loves doing things like hiking and hanging out at the beach.
9. She Has A Lot Of Supporters
Since news broke about Ivory going off script on the air, there have been lots of people who have been very critical of her. Some of these people have even celebrated the fact that she lost her job. On the other side, though, Ivory has found a lot of supporters. People have come out of the woodwork on social media to show Ivory love and let her know they stand by her and whatever she decides to do next. Ivory has already made it a point to thanks those who have chosen to stick by her.
10. She Is An Active Person
Health and fitness are two things Ivory is very passionate about. She is serious about keeping herself in good shape and she spends a lot of time working out. Ivory's idea of a good workout doesn't only mean going to the gym, though. Ivory also likes to do other forms of training including outdoor exercises.
Tell us what's wrong with this post? How could we improve it? :)
Let us improve this post!