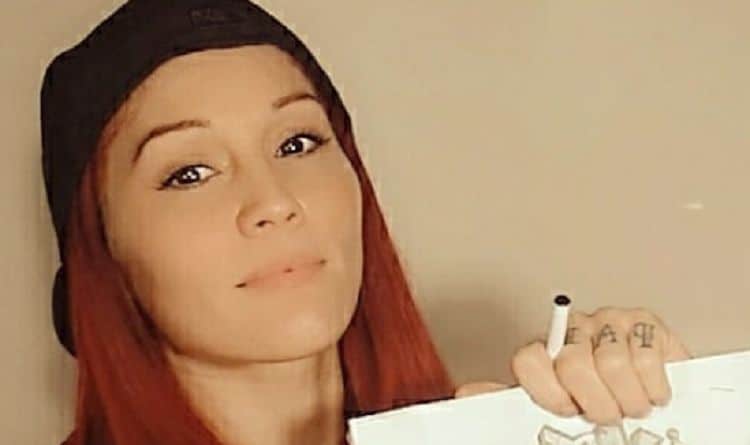 Ivelisse Velez has been in the wrestling world for almost two decades. In many ways, she's grown up with lots of her fans. Throughout her career, she's proven over and over again that she isn't someone you want to mess with. Her competitive spirit and athleticism have made her a tough match for her opponents. When she isn't in the ring, Ivelisse is outspoken and never afraid to say what's on her mind. Now in her 30s with several championships to her name, Ivelisse isn't showing any signs of slowing down. Keep reading for 10 things you didn't know about Ivelisse Velez
1. She Once Went By Sofia Cortez
Names are a big part of any professional wrestler's identity, but that doesn't mean they're stuck with a name once they choose it. When Ivelisse Velez first hit the wrestling scene, she went under the name Sofia Cortez. However, she ultimately decided to start using her legal first name as her stage name as well.
2. She Considers Herself To Be Assertive
Ivelisse Velez has worked hard to get where she is and she's had to do a lot of advocating for herself along the way. In an interview, Ivelisse shared that one of her most important qualities is her assertiveness and it's definitely been a major contributing factor to her success.
3. She Gave Up College Scholarships To Become A Wrestler
Only a few people who pursue wrestling as a career actually make it to the professional level. However, that was a risk Ivelisse Velez was willing to take. All through school she was an honor student which earned her scholarship opportunities for college. However, she turned down all of her scholarships to give wrestling a chance instead. Fortunately, things worked out in Ivelisse's favor.
4. She Made Her Professional Debut As A Teen
While most teenage girls were doing their makeup and planning trips to the mall, Ivelisse was slamming her opponents into wrestling mats. She began wrestling when she was just 14-years-old and made her professional debut just about a year later.
5. Inspiring Others Is Her Favorite Thing About Her Job
Some people may think the thrill of competition is the Ivelisse's favorite part about her job. Others may think it's the same. However, her favorite thing about being a pro wrestler is surprisingly humble. According to Ivelisse, being able to inspire others is what she loves most. She hopes that her journey can show others what hard work and dedication can do.
6. Trish Stratus Was OnIe Of Her Biggest Influences
Ivelisse Cortez is very aware of the sacrifices other women in wrestling had to make for her to get where she is. Many of them hav served as influences throughout her career. One of those women is none other than the legendary Trish Stratus. When asked about her respect for Stratus, Ivelisse said, "Honestly, the one moment that always sticks out to me was–an inspiration moment might I say–was definitely when I saw her and Lita main event on RAW. It was the first time a woman main evented a show; that is always a go-to to me on one of the things that inspired me to start contributing towards that women's 'revolution.' It really awesome to see her go back in there. "
7. Her Number 1 Goal Is To Leave An Impact For Future Female Wrestlers
It's no secret that Ivelisse loves to win, but her main goal for her wresting career doesn't have anything to do with championships. Instead, she hopes that her career will leave a positive impact for women who hope to follow in her footsteps.
8. She Used To Work At PetSmart
Although she's been wrestling for most of her life, Ivelisse has also worked a few odd jobs. Most of her work experience involves jobs with animals and she once worked at a local PetSmart. Ivelisse always wanted a pet of her own and recently got a Siberian husky named Aries.
9. She Regrets Her First Tattoo
Ivelisse Velez' first tattoo was a phoenix on her lower abdomen. Although she put a lot of thought into the meaning behind the tattoo, it didn't turn out how she planned and she has serious regrets over the placement. Ivelisse and her tattoo were actually featured on an episode of Tattoo Nightmares.
10. "Hard Work Over Everything" Is Her Motto
Ivelisse isn't a fan of the politics that tend to be involved in getting opportunities in the entertainment world. She prefers good ole' fashioned hard work instead. As a result, she's turned the phrase "hard work over everything" into her motto and has even had the saying printed on t-shirts.