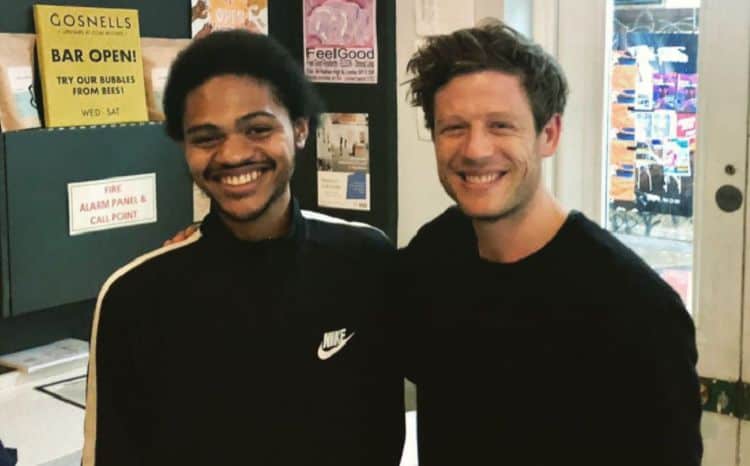 Around 2017, James Norton was considered one of the brightest rising stars in the UK. His versatility as an actor and his charming good looks made it easy to see why there seemed to be opportunities just falling at his feet. With each role on the big screen and the small screen, he has continued to prove why people put so much faith in him and he's still got a lot he wants to share with the world. James will appear in an upcoming HBO Max series called The Nevers which stars Elizabeth Berrington and Ben Chaplin. He also has a couple of other projects in the works that will continue to solidify his place in the entertainment industry. Keep reading to learn 10 things you didn't know about James Norton.
1. He Studied At RADA
Some people may think that James has relied on his good looks to get where he is, but in reality he has put in lots of hard work to build his skills as an actor. He studied at the internationally known Royal Academy of Dramatic Art (RADA) in England. The school boasts a long list of successful alumni including Tom Burke and Alan Rickman.
2. He Has Diabetes
James suffers from type 1 diabetes which means his body does not produce insulin. Although the illness has given him some obstacles to overcome, he has refused to let it stand in his way. He has, however, had to make some adjustments while on set and he has to inject himself about 15 times a day.
3. He Has Theater Experience
James' on screen work is what he has become known for all around the world, but like many formally trained actors James got his start on the stage. Even as his on screen career has taken off James has continued to do plays. He has been a part of several stage productions including The Lion in Winter, Journey's End, and Belleville.
4. Religion Has Played A Major Role In His Life
Prior to getting into acting, James studied theology at Fitzwilliam College in Cambridge. That said, however, he doesn't consider himself a very religious person. He told 1883 Magazine, " I have a relationship with religion, because I went to a catholic school and studied theology. I can't call myself religious, but I'm definitely fascinated by it. I'm one of those annoying modern …but I will continue to carry on that exploration."
5. He's Won Awards
Although most actors will say that they act simply because they love to, most would also agree that it's always nice to have their hard work recognized. So far, James has won several awards including a GQ Men of the Year Award in 2017 for Breakthrough Actor of the Year. If he keeps going down the path he's on, there will likely be more awards in his future.
6. He Often Invites His Father To Be An Extra In His Projects
James comes from a very close knit family and he's even gotten his dad involved in the industry. After James' father retired from his career as a lecturer, James thought it would be a great idea for him to have some cool new experiences. On many occasions, James has brought his father to set to be an extra on various projects.
7. He Hopes His Work Will Spark Conversations
As an actor, James wants to do more with his work than simply keep people entertained. During an interview with Evening Standard he said, "I'm slightly wary of saying that I want my work to make a difference. But of course I do, I want to be a catalyst for a conversation."
8. He Loves Taking Pictures
By now we are all aware of the fact that James knows how to work his magic in front of the camera, but he's also got some serious skills behind it. James loves photography and he enjoys taking pictures. His naturally ability to capture great moments is undeniable. He has shared several of his photos on his Instagram profile.
9. He's In A Relationship
There are probably a loto f peole who have James Norton at the top of their celebrity crush list, but sadly for them, he is off the market. He has been dating actress Imogen Poots for the last three years and the couple looks to still be going strong. Imogen is best-known for her work in movies like 28 Weeks Later and A Long Way Down.
10. He Used To Be A Children's Entertainer
Everybody has to start somewhere and for James Norton that somewhere was working as an entertainer for children's birthday parties. While talking to GQ James clarified that he wasn't a clown, though. He said, "I wasn't a clown. I would run parties. I basically ran around for two hours and ate massive piles of Haribo".