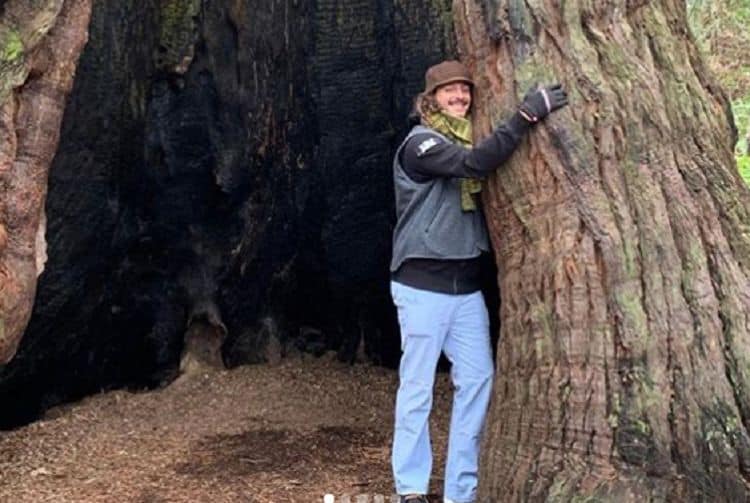 Being related to one of the greatest musicians of all time can't be an easy prospect since it carries with it a lot of expectation and overall stress that some people might find pretty daunting. But Lukas Nelson, who also goes by Lukas Autry, has grown up in the presence of his famous father, Willie Nelson, and has been able to grow used to the feeling of being around the spotlight throughout his life. He's done what he had to do in order to survive at times but it seems as though he never really banked on his father's fame and tried to do his own thing, which is admirable and more than a little impressive. So far in his career he's managed to create a well-known name and reputation that have followed him throughout the years and allowed Lukas to create a spot of his own in the industry apart from his father, who he still greatly respects and has worked with more than a few times.
Here are a few things about Lukas you might not have known.
10. He was a big part of the film A Star Is Born.
Lukas didn't just sit back and watch while offering advice here and there, he was a big part of the movie and integrated himself into the process in such a way that there are a lot of thanks to be given to him and a few others that made the movie the blockbuster hit that it was. Chuck Armstrong of The Boot makes it pretty clear that he had more to do with this film than people realize.
9. Lukas has appeared on various soundtracks.
So far in his career he hasn't limited himself by sticking to his own course as he's seen the wisdom in allowing his songs to be used for various soundtracks to heighten the experience and the overall quality of various albums.
8. He and his brother have appeared on their dad's albums.
This sounds like a great way to bond with his father since he's been around the whole music scene for so long and obviously loves what he does and how he's been raised. Plus, it has to give Willie a sense of pride that his kids have taken after him in some way.
7. Lukas was born in Texas but was raised in Hawaii.
It sounds as though his mother wanted him to experience a difference in lifestyles to further educate him in the ways of the world, plus it could have been a good way for him to get away from the stress of growing up in Willie's shadow now and again, and to get away from the media. But he did a lot of growing up in the family's home in Hawaii.
6. One of his songs features Lady Gaga.
Years ago you might have never thought that Lady Gaga would ever go country in any way but it would appear that our expectations were shattered when this and the movie A Star Is Born happened. Hey, things change.
5. His social media presence is just big enough to be impressive.
He does have a healthy number of followers and he does stay fairly active on social media so as to keep his fans aware of what's going on in his career and what might be coming out eventually as far as albums, singles, and so on and so forth. This is after all one of the best ways that performers can keep their edge in the industry since social media is the preferred medium of a lot of people.
4. He's one of Willie Nelson's younger sons.
Willie Nelson has a few kids to be honest, and Lukas and his brother are two of the youngest. But it could be at this point they're also two of the most fortunate since they've grown up performing with their dad and experiencing him in a way that might not have been as possible back in the day.
3. Lukas wrote his first song at the age of 11.
Sometimes you might see a kid jotting words in a notebook and making their own song. Don't discount those kids because it's always possible that they might be seen as the next big thing later on in life.
2. His band has backed up Neil Young for a while now.
Lukas and his band have around for a while at this point, but being backup to someone like Neil Young still seems like a tremendous honor.
1. His overall net worth is still undecided.
There is a range that's been given for how much he's worth as of this year, but given that it's still undecided for 2018 it would seem that it's likely that it's up in the air for this year as well. That could change quickly as his career progresses but for now it's hard to guess.
He's become his own man, that's for certain.