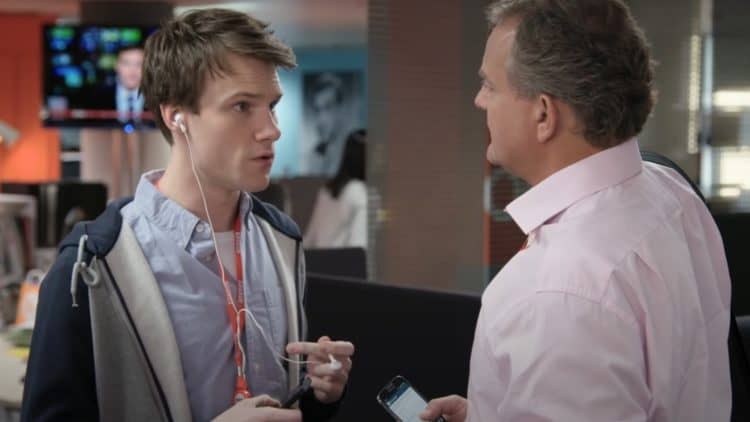 Hugh Skinner has the perfect combination of good looks, talent, and dedication. All three of those things have come together to help him build a successful acting career. With almost a decade and a half of experience, Hugh her managed to score over two dozen roles and he has been a part of some major projects. Many viewers will remember him best for his roles in things like Poldark and Harlots. Most recently, he got lots of attention for playing Hugo Cavendish-Smyth in the TV series Little Birds. He has yet to make any on screen appearances in 2021, but we know we will be seeing much more of Hugh in the future. Here are 10 things you didn't know about Hugh Skinner.
1. He Fell In Love With Acting At A Young Age
Hugh didn't begin his acting career when he was a child, but acting has been something he's been interested in since he was very young. At first he was inspired by watching children's parter entertainers, and then he also became fascinated with TV shows and movies.
2. There's A Reason Why He Isn't On Social Media
Hugh's fans may have noticed that he doesn't have any social media accounts. Most have probably assumed that this is because he is a very private person, but there's a little more to it than that. He told The Guardian, "I just know that if I did Instagram or Twitter, I'd become obsessed with "likes" and go mad. Well, more mad."
3. He Has Lots Of Theater Experience
Hugh may not have the longest on screen resume, but the work he's done doesn't stop there. He has also had a great theater career and he has appeared in more than a dozen stage productions. Most recently, he was in the 2015 production of The Trial at the Young Vic Theatre.
4. He Would Be Open To Being On Strictly Come Dancing
Hugh isn't a professional dancer, but he does have some serious moves. While talking to The Guardian he shared that he would be open to competing on the TV show Strictly Come Dancing. The title of this show may not sound familiar to American viewers, but it is essentially the British version of Dancing with The Stars.
5. He Once Lived In Australia
At an early age, Hugh got the chance to experience what it was like to live in different parts of the world. Hugh was born and raised in London, but he did live in Australia for about a year during his childhood. It's unclear why his family chose to relocate. These days, Hugh is back living in London.
6. He Has A Dedicated Fan Site
Even though Hugh isn't on social media, his dedicated fans have worked hard to make sure that he has a strong online presence. Someone has created an entire fan website dedicated to him. This person has also made social media accounts that Hugh's fans can follow to stay in the loop with what he has going on.
7. He Picked Up Some Strange Habits During Quarantine
COVID-19 has been a difficult time for people all over the world. Even those who weren't directly impacted by the virus have had to make some adjustments due to lock downs and stay at home orders. Since Hugh has been spending more time in the house than usual, he has had to come up with new ways to occupy his time. During an interview with iNews he said, "At the beginning I was like, I'll try and get through the BFI 100 [the list of the greatest British films of all time]. Then I got quite heavily into papier maché for a week, planted a lot of pumpkins… weird things that seemed important for about 48 hours."
8. Jesus Christ Superstar Is His Dream Role
Every actor has at least one role they would love to get the chance to play during their career. For Hugh, that role is Jesus Christ Superstar. For those who aren't familiar with the play, Jesus Christ Superstar is a musical based on the final week of Jesus' life. The play debuted on Broadway in 1971.
9. He Likes To Watch TV
There are plenty of actors out there who don't enjoy watching TV in their free time. They feel like it reminds them too much of work and it's not something they find relaxing. Hugh, on the other hand, enjoys watching TV when he's unwinding although he told What's on Stage that "rubbish" TV is his go-to when he wants to unwind.
10. He Studied At LAMDA
Hugh is a formally trained actor who studied at the world renowned London Academy of Music and Dramatic Art. The school boasts a very long list of noteworthy alumni which includes people like Tom Brooke, Natasha Chivers, Benedict Cumberbatch, and Chiwetel Ejiofor.
Tell us what's wrong with this post? How could we improve it? :)
Let us improve this post!