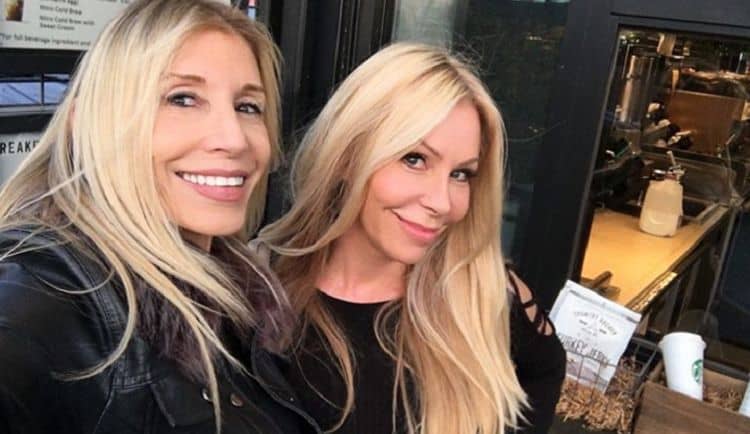 For someone that was married to Vince Neil, who's been famous and infamous throughout his career, you might think that there would be more on his former wife Sharise Ruddell, but it's hard to find a lot when most of the articles popping up tend to be about Vince and the unfortunate fate of their daughter Skylar. Reading the articles that do go into at least a little detail about Sharise is enough to make one wonder if anyone has any real information on her or if they're simply picking up secondhand information from somewhere since it's entirely flattering and reads as though whoever wrote it is trying to be the nice guy and not assume too much. That's fair really since blasting Sharise isn't the goal and finding out more about her would be nice, but being able to wax on and on about her personality and how, somehow, her blonde hair and the color of her eyes match her personality (what does that mean?) is still kind of odd in its own way. It has to be said though, for being one of the most prominent models in her time it's not as evident as one would think as speaking her name to the average person there are those that might know of her and those that will look at you as though wondering just who she is. On top of modeling she was a mud wrestler for a while too before she met up with Vince Neil and eventually became his wife.
Depending on who you ask there's not a lot of information that's been shared by the media on why she and Vince separated after a few years of marriage, but it does appear to have been a trend back then as it still is now from time to time. The loss of their daughter Skylar was obviously a dark time in their lives as losing a child to cancer is a tragedy that no parent wants to contemplate but far too many in the world have to. Something like this would likely hollow out many parents and cause them to wonder just what went wrong, what they'd done, why fate had it in for them and many other dire questions that had no definitive answers. What's truly sad unfortunately is that when speaking of Skylar's unfortunate fate much of the attention still shifted to Vince, while Sharise was basically included as Skylar's mother and the fashion model that Vince had married. Either she didn't want to put her two cents in, which would be easy to understand given the pain that talking about such a time could cause, or the attention simply went to Vince without any hesitation.
In a way that would appear at first glance and even second glance to be the case since as successful of a model as she might have been back in the day Sharise was still often looked at as Vince's wife, much as the wives of the rest of Motley Crue were looked at, perhaps even called eye and arm candy since the lot of them were, and still are really, good-looking women that had a lot of personality beyond just being shown off by their husbands. But as far as what Sharise is doing today there aren't a lot of sites out there that are going to give out a lot of detail but there's at least a couple that have stated that she's a successful fashion designer and a mother to an 11-year old boy named Colt who's an aspiring DJ, and she's become a great deal tougher since her divorce from Vince left her virtually penniless, no matter how that might have happened. But her experiences to date have left her toughened and more than ready to face a world that many learn early on isn't bound to be kind to those that can't help themselves. She's become a rather strong and independent individual that's made a point of letting people know that she's not a pushover and her tolerance for drama is zero. To say that she had it all at one point is fair since when she was married to Vince there was power, there was influence, money, and a lifestyle that a person can't buy these days. But upon losing it she suffered a great deal of humiliation and had to build herself back up.
Being a model at her age is possible but it's more of a struggle since models tend to start young and either move up or finish still relatively young unless they're gifted with the type of genes that allow them to look younger than they are. In Sharisse's case though she's had to diversify, and obviously the world of fashion design has agreed with her thus far.