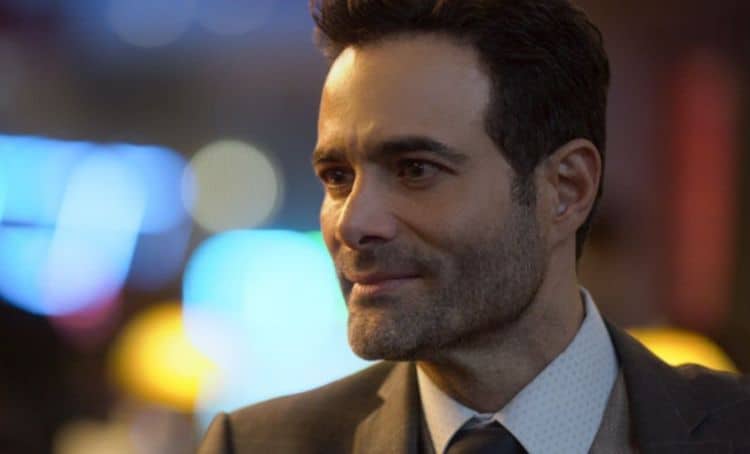 From an early age, Luis Roberto Guzman realized that he was born to be a performer. Since making his on-screen debut in 1998, he has become an international star with a resume that undeniably impressive. Recently, he has been getting a lot of attention for his role in the Netflix series, Who Killed Sara? Thanks to the show, he has gotten to share his talents with an extremely wide audience and his fan base has grown tremendously. With the second season of the show officially on the platform, there are lots of people who are excited to see what unfolds for Luis and the rest of the case. Keep reading to learn 10 things you didn't know about Luis Roberto Guzman.
1. He Wanted To Be In Menudo
Although Luis has always known that he wanted to perform, his original plan was actually to be a pop star. He attempted to join the famous Puerto Rican pop group Menudo, which Ricky Martin was a member of at one point. Despite not making it into the group, he became friends with several of the members.
2. He Loves Trying Different Foods
Food is one of the few things that has the ability to connect people from all over the world. On top of that, a lot of it tastes really good. Luis is what many people would consider a foodie and he enjoys trying all sorts of different dishes. Puerto Rican food will always have a special place in his heart, though.
3. He Likes To Take Pictures
Luis is the kind of person who likes to get out and enjoy his life to the fullest, and he loves to capture the memories while doing it. Luis loves taking pictures and he has shared several of his photos on social media. He has a good eye for natural beauty and he knows exactly when to snap the right shot.
4. He Is A Formally Trained Actor
Over the years, Luis has put a lot of hard work into sharpening his skills. Luis attended the University of Puerto Rico where he studied drama. Just because he is done with school doesn't mean he's done learning, however. Luis continues to work on his skills by taking acting classes.
5. He Is An Adventurous Person
Remember when I said that Luis likes to live life to the fullest? I wasn't exaggerating at all. He has a very adventurous spirit and he loves to try new things. One of his favorite things is getting outdoors and exploring the beauty of nature. He enjoys a wide variety of activities such as hiking and traveling.
6. He Has No Desire To Have Children
As far as we know, Luis is single and it doesn't appear that he's ever had any public relationships. During an interview with World Today News, Luis also shared that he has no interest in having children. That being said, he doesn't pass judgment on anyone who chooses to become a parent.
7. He Likes To Read
Luis has always been someone who likes to learn as much as possible, and reading has become a great way for him to do that. Although he doesn't get a lot of free time thanks to his success as an actor, he loves to kick back with a good book whenever he gets the chance.
8. He Has Theater Experience
Luis is most famous for the work he's done on the big and small screens, but many people don't realize that he is also a pro on the stage. He has done quite a few plays over the years, even after his TV and film career started to take off, and he really enjoys doing theater.
9. He Loves Big City Life
The idea of living in a small town is appealing to a lot of people, but Luis isn't one of them. Instead, he prefers the hustle and bustle of living in a big city. Luis told World Today News, "I am a street person and I am fascinated by street noise and big cities fascinate me."
10. He Isn't Afraid Of A Challenge
There are some actors who are completely content with staying in their comfort zone for their entire career. Luis, on the other hand, isn't afraid to take on roles that he finds challenging. He loves playing a variety of characters and he has never shied away from putting his skills to the test. His ability to take risks has served him very well throughout his career and he has become known for his versatility.
Tell us what's wrong with this post? How could we improve it? :)
Let us improve this post!