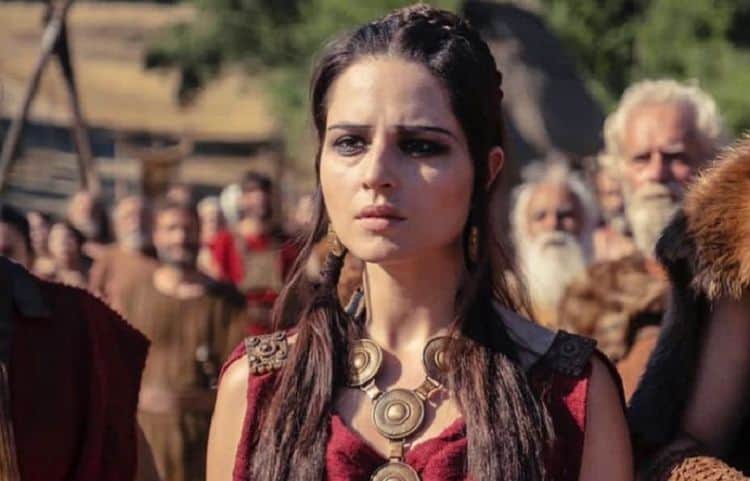 Ivana Lotito is the type of actress who can do a little bit of everything, and that's one of the things viewers love about her the most. No matter what kind of role she's playing, Ivana always rises to the occasion to put on an unforgettable performance. SInce making her first on screen appearance in 2007, she has earned more than two dozen credits and has become known for her appearances in shows like Gomorrah and Fear of Loving. Although she initially gained notoriety in her home country of Itality, she has not become an international star and she has even more great things to share with the world. Keep reading for 10 things you didn't know about Ivana Lotito.
1. She Started Acting At An Early Age
How old were you when you realized what you wanted to do with your life? There are a lot of people who have made it to their adult years without being able to answer that question. Ivana, on the other hand, knew from a very early age that she wanted to become an actress and she started taking acting classes during her childhood.
2. She Was A Big Diego Maradona Fan
Even though Ivana was born and raised in Italy, she was a huge fan of the Argentinian football (soccer) player, Diego Maradona. Like the rest of the world, Ivana was saddened at the news of Diego's sudden passing in November of 2020. Shortly after his death, she shared a picture of the many Maradona jerseys she has in her collection.
3. She Loves Nature
With all of the time Ivana has spent in the entertainment industry, most people would assume that she has developed a taste for the high life. In reality, however, she loves the simple things – and one of those things is spending time outside. She loves being out in nature and taking in the beauty of her natural surroundings.
4. She Is A Wife And Mother
Ivana's fans see her as a talented actress, but when she's at home she's something much bigger – a wife and a mother. Ivana has been married to her husband for about seven years and they have two children together. We weren't able to locate any additional information about Ivana's husband.
5. She Enjoys Traveling
She may have lived in Italy for her entire life, but that doesn't mean that she hasn't gotten to experience other places. Ivana loves traveling when she gets the chance and learning about different cultures. She has been fortunate to visit quite a few countries including Greece, Spain, and the United States.
6. Almost All Of Her Work Has Been In Italian Language Projects
American viewers may not be very familiar with Ivana's work and that's because almost everything she's done has been in Italian speaking projects. She did have a minor appearance in the the 2010 film Letters to Juliet, but that seems to be her only role in an American production.
7. She Likes To Keep A Low Profile
Despite spending more than a decade in the entertainment industry, Ivana has never been one to get caught up in all of the flashing lights. Instead, she is the type of actress who has chosen to be a little more low key. Although she share photos with her family on social media, she has never revealed much information about them.
8. She Loves Fashion
It's no surprise that someone who spends as much time in front of the camera as Ivana does also loves to dress to impress. She has a great sense of style and she loves getting the chance to express herself through her clothing. Ivana has also done some modeling work which has given her the chance to show off her fashion sense.
9. She Understands The Importance Of Gratitude
When you're used to things going your way, it can be easy to take things for granted. Ivana, however, has made it a point to always practice gratitude. Ivana is grateful for all of the opportunities she's gotten throughout her career and she's always excited to see what's coming next for her. This kind of attitude has definitely been beneficial to her during her career.
10. She Has A Big Social Media Following
Ivana may not have the longest list of acting credits, but the work she's done has certainly spoken to people. She has built a large following on social media that now includes more than 111,000 people on Instagram alone. She regularly posts updates on social media to keep her fans in the loop with what she has going on.