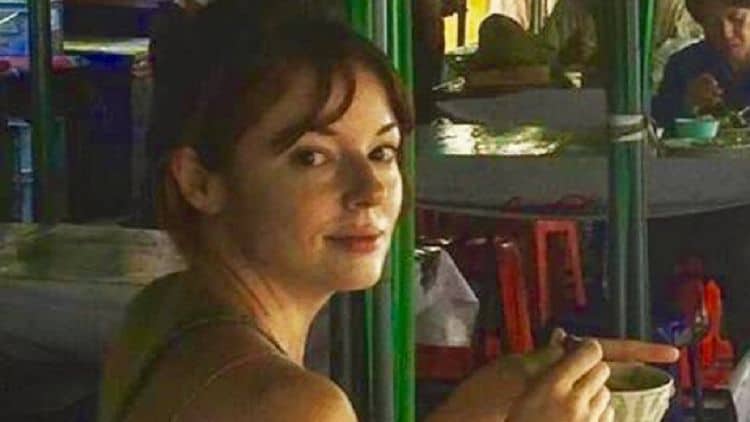 2020 is shaping up to be one of the biggest years of Aubrey Dollar's career. Since making her on screen debut in the 1992 film Children of the Corn II: The Final Sacrifice, Aubrey has worked her way through the Hollywood ranks. Over the years, she has appeared in several successful film and TV projects. She is probably best-known for her regular role in Guiding Light from 2002 to 2004. Her most recent role, however, might just be the one that really puts her name out there. She has a main role in the new Fox series, Filthy Rich, and fans are already excited to see what she does with the character. Keep reading for 10 things you didn't know about Aubrey Dollar.
1. She Is Very Open About Her Political Views
Most people are taught that there are several things that shouldn't be discussed in mixed company, and politics is one of those things. However, Aubrey isn't the type of person to shy away from sharing her political views. On social media, she has made it very clear that she supports the democratic party.
2. Her Sister Is Also An Actress
Aubrey is the older sister of actress, Caroline Dollar. Caroline has had far fewer roles than her sister, so her name may not sound familiar to you. She made her TV debut in 1991 when she was just a kid. She also made a small appearance in an episode of One Tree Hill In 2005. Caroline hasn't done any on screen work since 2007.
3. She's A North Carolina Native
Aubrey is a country girl through and through. She was born and raised in North Carolina where many of her family members still live today. She left North Carolina after high school and headed to New England where she attended college at Boston University and Amherst College.
4. She Did An AMA On Reddit
Ask Me Anything threads on Reddit have become a very popular way for fans to connect with their favorite celebrities. In 2015, Aubrey did an AMA for her fans. She ended up getting nearly 100 questions which included lots of questions about her professional life as well as her personal interests.
5. She Is A Fan Of The Bachelor
Everybody has a guilty pleasure when it comes to TV and it looks like one of Aubrey's may be watching The Bachelor. In her AMA thread, she received a few questions about The Bachelor and seemed to be up to date with all of the happenings going on during that season.
6. She Went To High School With Colin Fickles
Aubrey attended Needham B. Broughton High School in Raleigh North Carolina. One of her classmates was fellow actor, Colin Fickles. One Tree Hill Fans will remember Colin Best for his role as Jimmy Edwards. Director Nick Kramer was also one of her high school classmates.
7. She Has Theater Experience
In addition to her on screen roles, Aubrey has also done some stage work. In 2018, she was in a play called The Cake written by Bekah Brunstetter. While TV and film typically offer higher paying roles, Aubrey believes that theater experience is the best way to truly sharpen your skills as an actor. In her AMA, she encouraged aspiring actors to get involved with a local theater.
8. She Was In Dawson's Creek
If you were a teen during the late 90s and early 2000s, you're probably very familiar with Dawson's Creek. The show was a huge hit and is now considered a modern classic. Aubrey got the chance to have two separate roles on the show. In 1999, she played Marcy Bender for four episodes. She returned to the show again in 2000 for a brief appearance as a character named Sage the Anxiety Girl.
9. She's A Mother
Aubrey has spent nearly 30 years in the entertainment industry, but outside of work she doesn't seem to want to be in the spotlight. She prefers to live a low key lifestyle and doesn't like to share much about her personal life. One thing we do know, however, is that she is a devoted mother to a young son.
10. She Loves Fried Foods
The entertainment industry has a reputation for body shaming people into never wanting to eat anything other than salads. But Aubrey likes to eat and she isn't afraid to admit it. During her Reddit AMA, she shared that she loves fried foods and things with lots of cheese. On the flip side though, she added that she's not really a huge fan of sweets and could probably cut them out of her diet completely.
Tell us what's wrong with this post? How could we improve it? :)
Let us improve this post!