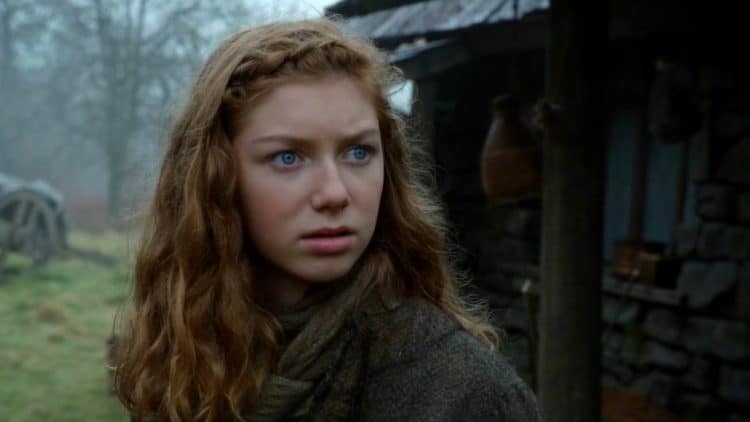 The next generation of stars are already on their way up and are making their presence known as they continue to showcase their talents on one show or movie after the next. Isabella Blake-Thomas is just one of many that has been coming forward to show that she has what it takes to contend with the Hollywood elite at this time, and while she might not be all that well known to some people yet there's still plenty of time left in her career to make something of herself as she continues to show that she has the dedication and love of acting to make it work. As the older actors continue to age and find in their older years that they're starting to need to fall back on other things and different roles than before those like Isabella are quickly coming up to fill the gaps and make sure that the show does in fact continue.
Here are a few things about Isabella you might not have known.
10. Her first role came at the age of five.
She was selected for a TV program called Green Balloon Club. This didn't last all that long but it did introduce her to the business and it did feed the interest she already had, thereby keeping her hooked on what she wanted to do.
9. At this time she's still in her teens.
This is why I say that she still has plenty of time to make good on her career since she's still a young woman and is just coming into the years where she could possibly make a huge impact and really be noticed for what she can do.
8. She did appear in Once Upon A Time at one point.
There have been so many different actors on this show that it's hard to keep track of them all at this point since the show has been restarted as well and at this point it's difficult to really name everyone. She did play a role that became crucial to the story at one point however.
7. Isabella has become one of Disney+'s stars.
This does seem as though it could be a big bump in her career since starring for Disney at all is something that many people might agree is a serious boost that can take one's career to a height that they might have had to work so much harder for otherwise. Whether it will turn out to be a huge up for her or not has yet to be seen, but there's a lot of hope that it will be beneficial.
6. She does enjoy being in front of the camera.
This is a big part of the job after all, and enjoying the idea of actually being on camera is important since if an actor doesn't relish their time on camera then they might as well be a voice actor or not even bother.
5. She's already quite popular on social media.
Isabella does have quite a few followers already and while it's not the millions upon millions that some people enjoy she does have thousands of people that are watching her career with interest and are no doubt hoping that she'll continue to ascend.
4. So far her net worth is under review.
There's no doubt that once it's revealed this number will be somewhat substantial since she already has a rather impressive resume and is still quite active. Whether it will be insanely impressive or moderate once it's revealed kind of doesn't matter since she's still pretty young and has a great deal of time to really amass the kind of net worth that is seen as normal for the average Hollywood star.
3. There's not a ton of information on her at the moment.
Given that she's been in the business for a while now it's kind of surprising not to see more on her, but at the same time considering she's still pretty young it's also not hard to figure out why thre might not be since the safety and security of child actors is something that has been taken very seriously in recent years and not giving out too much information is a good thing.
2. Any information about her family is also being withheld at the moment.
This is another good idea since quite honestly if the actor is the only one in the family that is gaining the exposure that's good for their career there's not much reason to involve their family and loved ones since far too often it becomes a point of controversy that can build and build in a very unnecessary way.
1. She's also a talented singer.
This is just one more skill that a lot of actors seem to have but not a lot always manage to show at times. For a Disney actor though this is almost a must.
Hopefully her career will keep moving up.
Tell us what's wrong with this post? How could we improve it? :)
Let us improve this post!