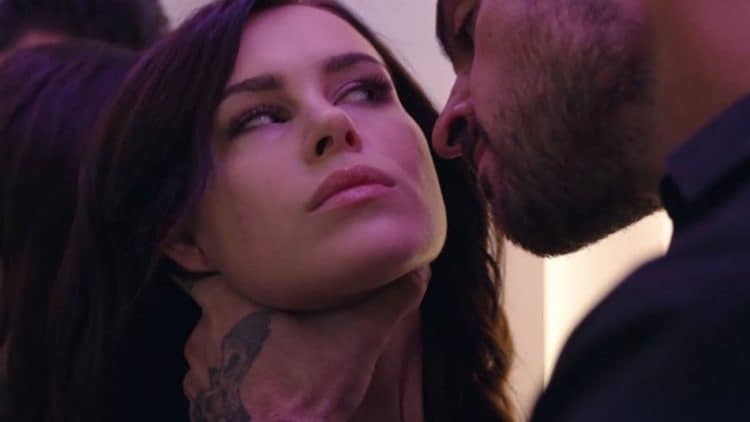 Every now and then, there's a show or movie that people simply can't stop talking about. Netflix's 365 Days is currently that movie. The film, starring Anna Maria Sieklucka and Michele Morrone, has become the topic of conversation due to its highly realistic sex scenes. If you thought 50 Shades of Gray was intense, you'll be even more shocked by 365 Days. As a result of the movie's immense popularity, Anna Maria Sieklucka has also been getting a great deal of attention. The talented actress may be new to the industry, but she's already made a very strong start. Now that she has one successful movie under her belt, fans are excited to see what else she can do. Continue reading for 10 things you didn't know about Anna Maria Sieklucka.
1. She Isn't Actually Dating Her Co-Star
Since the 365 Days' release, lots of fans have wondered if Anna Maria and her co-star, Michele Morrone, are in a real-life relationship. I'm sorry to be the bearer of bad news, but Anna Maria and Michele aren't actually together. Michele Morrone is happily married to Rouba Saadeh. Anna Maria is also in a relationship, although she hasn't revealed any information about her partner.
2. She Only Has 1 Other Acting Credit
Anna Marie is a rookie when it comes to the world of acting. Her only acting credits besides 365 Days is the Polish TV show Na dobre i na zle. There aren't many actors who can say they struck gold on their second role, but Anna Maria Sieklucka is one of the fortunate few.
3. She Speaks 4 Languages
If you've ever attempted to learn another language, you know how challenging it can be. Nevertheless, Anna Marie has managed to master multiple languages. She is fluent in Polish, German, English, and French. Her proficiency in multiple languages will certainly be advantageous as she continues to achieve international success.
4. She Is A Shy Person
If you've already seen 365 Days then you know that Anna Maria's character in the movie was anything but shy. However, when it came to shooting the more intimate scenes in the film, shyness was something that Anna Maria had to overcome. She admits, "One of the most difficult experiences was to overcome shyness and to show the nudity we will see on the screen."
5. She Enjoys Traveling
If you've ever had the opportunity to travel, it was probably an incredibly memorable experience. There's nothing quite like the feeling of discovering new places and immersing oneself in different cultures. This is a feeling that Anna Marie has been fortunate to experience countless times. She enjoys travelling and has seen stunning places around the world, such as Gran Canaria, Italy, and Mexico.
6. She Has A Big Social Media Presence
Despite being relatively new to the entertainment industry, Anna Marie Sieklucka has already established a sizable fan base. Since the release of 365 Days, her social media presence has been steadily increasing. She currently has over 934,000 followers on Instagram.
7. She Likes To Stay Low Key
Most of us are accustomed to celebrities sharing lots of details from their personal lives. If you consider some of your favorite stars, you might know more about them than some of the people you actually know. However, Anna Maria isn't that kind of celebrity. She prefers to keep the details of her private life away from the public eye.
8. She Studied Acting
Natural talent can certainly go a long way in the acting world, but professional training can always be beneficial as well. With that in mind, Anna Maria decided to attend the Ludwik Solski State Theater School in Poland to hone her craft. With her combination of innate talent and education, Anna Maria is certainly a force to be reckoned with.
9. She's From Poland
Anna Maria was born and raised in Lublin, Poland. She currently resides in Warsaw, the capital of Poland. She is very proud of her roots and hasn't mentioned whether or not she ever plans to move out of the country. However, she may eventually have to relocate in order to truly help her career reach new heights.
10. She Loves To Model
Acting isn't the only thing that Anna Maria is a natural at, she's also got some serious modeling skills. It's unclear if she's modeled professionally, but she certainly has what it takes. She often shares images from her photoshoots on Instagram, and her followers can't get enough of them.
Tell us what's wrong with this post? How could we improve it? :)
Let us improve this post!