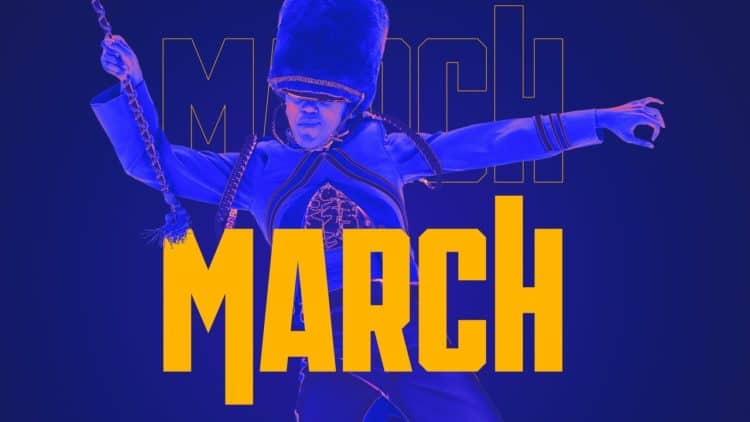 Over the last 20 years, reality TV has become a major part of the entertainment industry. In fact, there are now networks that are entirely dedicated to reality-based content. Although The CW is a network that primarily offers scripted shows, it has decided to step into the world of docuseries with a new series called March. The show centers around the marching band at Prairie View A&M University in Texas. Some people may be wondering how a marching band could possibly be interesting enough for its own show, but there's a good chance that those people aren't familiar with historically Black colleges and universities (HBCU). At schools like Prairie View A&M, the marching band is often one of the biggest highlights. However, despite the fact that the show is supposed to be entirely authentic, some people have already questioned whether it's as real as it claims to me. Is March scripted? Let's talk about it.
Is March Real or Fake?
Every time a new reality series hits the air, people can't help but question how much of it is actually real. At this point, it's hard not to be a little jaded when most of us know that reality shows aren't entirely accurate. However, there is a difference between a show being heavily edited to create storylines and it being scripted. Fans of March will be happy to know that there is nothing to suggest that the show is scripted in any way. The truth is that real life is often just as interesting as stories that were created by screenwriters. That said, though, there are probably things done to manipulate scenarios to make them more dramatic and/or entertaining. Plus, since March is still very early on in its first season, there hasn't been any information from those directly involved in the series. If the show sticks around, we will probably end up learning more about the production process. There may even be a time when cast members speak out with issues over how they were portrayed on-screen. Unfortunately, this has become a common occurrence in reality TV and probably won't ever change. At the end of the day, though, there will always be things about the show that those involved won't be allowed to reveal due to non-disclosure agreements.
What Reviewers Are Saying About March
The first episode of March aired on January 24, 2022. Despite still being a relatively new show, many people have already formed opinions about March. In a review for Decider, Joel Keller wrote,
"March is a bit of a frustrating show, because in one respect, producers Cheryl Horner McDonough, Jamail Shelton, Shari Scorca and Marcel Fuentes have shown viewers a world that has been largely unexamined until now. But in other respects, it doesn't seem like it goes deep enough in its first episode…What we needed more of in the first episode was some more insight into these students' lives, both at home and on campus."
Andy Denhart of Reality Blurred offered some of the same sentiments in his review of the show. Denhart wrote, "The marching band at Prairie View A&M University in Texas, the Marching Storm, knows how to put on a show. If only March, The CW documentary series that follows them, did too…Yes, March has access to one of the country's best HBCU marching bands and it just does not seem all that interested in the actual marching band." Hopefully, as the season goes on, viewers will get more much-needed insight into the cast members' lives both on and off the field. Taking a well-rounded approach to storytelling is one of the things that all reality TV shows need in order to be successful.
What's Next for March?
At the moment, March has not yet been renewed or canceled. Since there doesn't seem to be much buzz about the show, it looks like its future could easily go either way. On top of that, The CW doesn't have much of a reputation when it comes to reality shows and it doesn't appear that much effort was put into advertising the series. It goes without saying that this could end up hurting March's popularity. The sad truth is that the vast majority of people probably don't even know that March exists. Only time will tell how things pan out for March. However, since its bringing something new to the reality TV genre, we hope that the network will give it another chance. If the show ends up being successful, it can help bring more positive attention to HBCUs and everything they stand for.
Tell us what's wrong with this post? How could we improve it? :)
Let us improve this post!