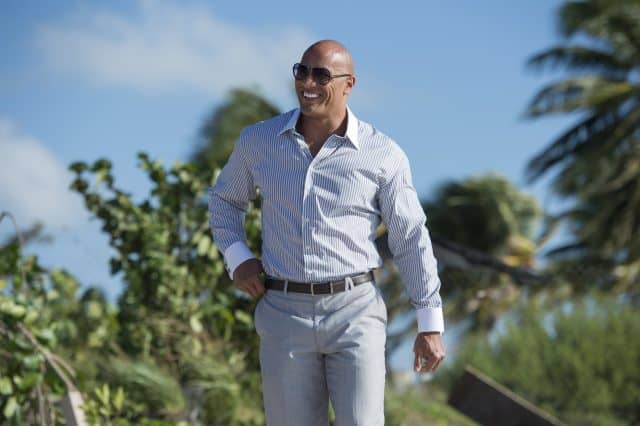 Ballers has now entered it's third week of the second season, and the problems just keep piling on for the protagonists in this story. Anderson Financial is working double time just to keep clients, Charles is struggling with his move to right tackle, Ricky is fielding offers from teams, and Vernon is dealing with an injury. It's hard to see how things will get worse for our heroes, but the entire episode left me with a sense of dread that felt like we may not be done with the fallout of all this stuff yet.
This week on Ballers: Spencer and Joe work a long, hard day trying to retain their clients after Andre reaches out to them. Vernon lies about his injury, and then comes clean about paintball. Charles is struggling with his move to right tackle. Ricky is being courted by New Orleans, but isn't sure how bad they really want him. Spencer stops a client from a risky investment.
I expected more from this episode. There was stuff I liked, but a lot of it felt like filler. An HBO comedy should never have filler, it should have less episodes.
I still very much appreciate Spencer and Joe. The dynamic between The Rock and Rob Corddry makes the show worth watching. There were some great moments between them in this episode, but not nearly enough. Really, there was a good amount of Spencer putting out fires and being there for everyone, but Joe played much less of a role than he should have.
I was glad that Ricky "found the love" at the end, but the rest of the story was a little weird. I mean, do all football players expect to be courted like that? Perhaps I'm in the wrong profession. Ultimately, it was a little drawn out, but I was glad he got the (spoilers!) parade and met Coach Payton at the end. I felt like he deserved to be treated well, after he wasn't by Miami.
Now the one story that REALLY made this feel like a filler was Charles'. I love Charles' character, and I think Omar Miller is hilarious. Now, why they would have an entire segment of an episode dedicated to him goofing off with his daughter and playing Xbox, only to have his wife trick out his car at the end, is beyond me. I THINK that she's going to try and get him to officially retire and stay home with his daughter, so she's trying to bribe him with the car. But I honestly have no clue. But it made no sense.
While this episode wasn't the best they've ever done, there were still some great moments. Here are some of my favorite quotes/moments from the episode:
"I hope that warmth comes with a big-a$$ offer!"- Ricky
"I'm pretty sure the holy one won't come through there, either."- Vernon's doctor
"Laser tag is more my game. They got air conditioning. They got a snack bar. The snacks are delicious"- Reggie
The disgust on Spencer's face when he agreed with Reggie was the best.
"I gotta make one block" "You just did"
"Yes sir. Paintball. You ever tried it?"- Poor, noble, stupid Vernon
This episode needed some work, but all in all it still made me laugh several times. Maybe it's the Silicon Valley fan in me, but I'm always waiting for things to get worse, which lessens my experience. More laughs would work well, I think.
What did you guys think? Did you enjoy the episode? Let us know in the comments!
Ballers airs Sundays at 10/9c on HBO