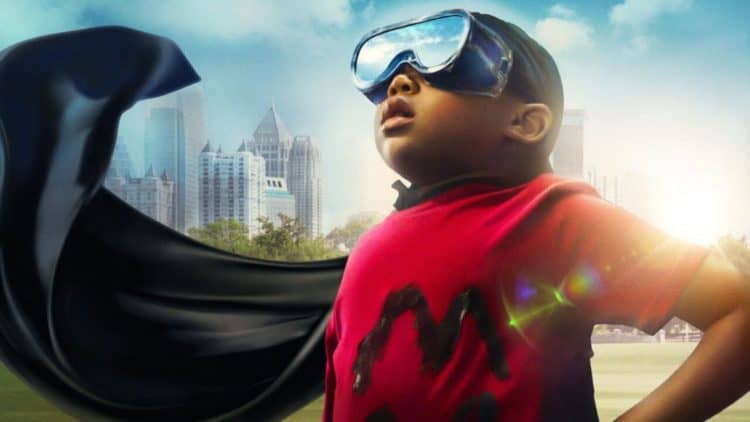 The biggest thing to know at this time about Raising Dion is that the series probably won't return until sometime in 2021 since the coronavirus kind of took away the chance for production get going this year, so it's likely that the show won't be back until the middle of 2021, with fingers crossed. On top of that, it does sound as though people are willing to wait and are looking forward to the show since most of the more prominent folks survived, and it's likely that the Crooked Man isn't dead, so there's a definite need to worry about him. At this point, people have been wowed by the idea of a single mom raising a kid with superpowers and while some have stated the show is a bit odd and not quite what they were thinking it would be, many others are praising it for the type of storytelling that's being used and the idea that it's tackling other issues that people find pertinent at this point in society. In terms of seeing this as a superhero origin it's very easy to think that it's a different type of story that we don't always get to see, and one that is bound to use as many methods as possible to showcase the upbringing of a young hero in training, and what kind of hurdles he might have to face when it comes to learning how to harness his abilities and keep himself under control.
Netflix has been doing everything it can to bring quality programming to its subscribers, and through the last few years it's been doing a great job since many shows have come and gone, along with various movies, and people have been duly impressed by what they've seen. Raising Dion is a show that does get talked about occasionally and it does end up being the topic of discussion when it comes to various ideas that are raised about the story, but there are some ideas that are often spoken of far more than others, notably the idea of a single mother raising a child with superpowers. The difficulty level of such a thing is obviously extremely high since raising a child alone is hard enough. But attempting to raise a child that has abilities that can't be fully understood and is bound to be targeted because of them would be the kind of stress that many people couldn't deal with on a regular basis.
The downside of having to wait so long for the series to come back isn't just the idea that people will lose interest, but it's also the necessity that will be brought forward by the simple fact that the young actor playing Dion is going to continue to grow up, and a time jump might be necessary to keep some sort of continuity within the story. It's not the first show that would have to do this in order to keep certain characters in sync with their own stories, since time doesn't stop just because a series does, and the story has to adapt in ways that will make it clear that everything is still in line and on track, but there are big chunks of time that need to be accounted for. Once a series is off the air for long enough it can become a problem when coming back to it since that passage of time can create a huge gap in the story that needs to be ironed out so that the audience doesn't feel absolutely lost and adrift. With so much time to plan and plot the story though it does feel as if the writers will get the chance to make certain that the story progresses the way it needs to and that any plot holes will be filled and taken care of before production can begin. The only upside of the pandemic at this point is that people have a lot of time to get things done and to focus on stuff that might otherwise be incomplete or not as satisfying since the pressing concern of meeting deadlines and getting material out as quickly as possible is bound to hamper creativity and innovation, much as we've seen it do in the past decade and more.
The faster the world goes, the less time it has for the patient and very useful practice of keeping things on an even keel and making sure a story is well-developed and easily accepted by the audience. Hopefully with the time they have, the writers of Raising Dion will be able to make certain that everything is as it needs to be and that the work done in season one will continue to be pushed in a new and exciting way to make season two that much better and still able to connect seamlessly with the first season.
Tell us what's wrong with this post? How could we improve it? :)
Let us improve this post!