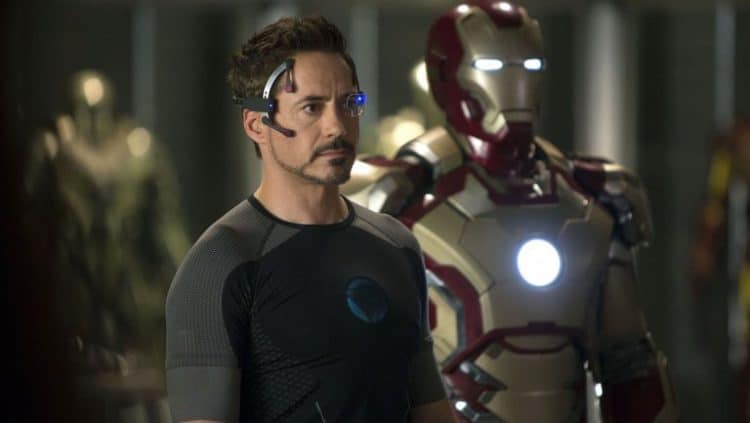 Marvel fans would be pulling their hair out over this, don't you think? Seriously, the guy that helped usher in the MCU making his way over to the DCEU, the competition? Such a thing doesn't sound like what any Marvel fan would want to see happen, but as D.J. Rivera of We Got This Covered has already revealed it's easy to think that it could since Robert Downey Jr. Iron Man/Tony Stark himself, is one of the hottest free agents after his death in Avengers: Endgame, and if Marvel isn't ready to pay his ridiculous price then there's always another company that's more than willing to pony up the dough. If Warner Bros. could possibly reach a deal with someone like RDJ it might be that they could have the one missing piece that they've been needing in their movies, though of course it's also likely that many DC fans would scoff at this, thinking that someone who played Iron Man couldn't possibly become a worthy character in the DCEU. That's kind of funny to think of really given that Wonder Woman, Aquaman, and Shazam! are really the only movies that get the nod from a lot of people want talking about what DC has done to this point.
On the other side of the line we have Iron Man, Iron Man 2, Iron Man 3, Avengers, Avengers: Age of Ultron, Captain America: Civil War, Spider-Man: Homecoming, Avengers: Infinity War, and of course, Avengers: Endgame to look at to show just how critical Tony Stark's presence has been. What's the tally on the DC characters again and the movies they've all appeared in? Thinking that RDJ wouldn't be a worthy candidate for the DCEU is kind of like a drowning person saying 'nope, don't worry about the life preserver, I can almost feel my toes touching bottom, 'glub glub". It's kind of an extreme analogy really, but when trying to convince people of how badly the DC universe really needs a central character that can pull the story lines together, it's tough to say that anyone could do it any better than a man that has gone on to star or at least have cameos in a majority of the MCU movies. As Colin McCormick of Screenrant reminds us only one person has topped RDJ when it comes to the number of appearances in Marvel movies, and that's Chris Evans, and he's most definitely done in the Marvel universe as his arc has played out. The only other person that can match him is Samuel L. Jackson, and it's uncertain just how long he'll be sticking around.
If not for his demands of what amounts to too much money, RDJ would possibly be confirmed to show up in yet another movie, possibly as an AI this time around. But given what he wants to simply show up, the MCU just isn't willing to cough up that kind of cash at the moment, especially as the next phase is just getting underway and the costs are already going sky-high. That of course only leaves DC since Dolittle didn't perform the way that many were hoping, though it hasn't likely dimmed RDJ's chances of being seen as a top-tier talent that can still help the DC universe turn itself around. But that's if they want to pay his price, and if that's not the case then his bargaining power might take a severe hit since if neither company is willing to pay what he wants then RDJ might have to eat a little crow and realize that as great as he is, he's one character in the MCU, and one whose arc has kind of run its course if that's how it has to be. Don't go thinking that he's invaluable at this point. Iron Man did sacrifice himself, nobly to be certain, but irrevocably since despite death not being permanent in the Marvel universe, aside from a few characters, it's still something that is being accepted in the movies at this point since unlike the comics. The writers can't 'magic' someone alive and please the fans at the same time.
A lot of Marvel fans might actually fly off the hook if Warner Bros. makes an offer to bring RDJ into the DCEU, but really, that's how this whole thing works. It's business, it's never meant to be personal. The actors follow the paychecks no matter how much they enjoy the job, and if we get to see RDJ as a character in the DC universe it will be largely because Warner Bros. was willing to take a chance on a guy that the MCU has already gained a great deal from. If he does get invited in and proves to be the unifying character he was for the MCU, then best of luck to DC in hoping that their universe can finally find some unity.