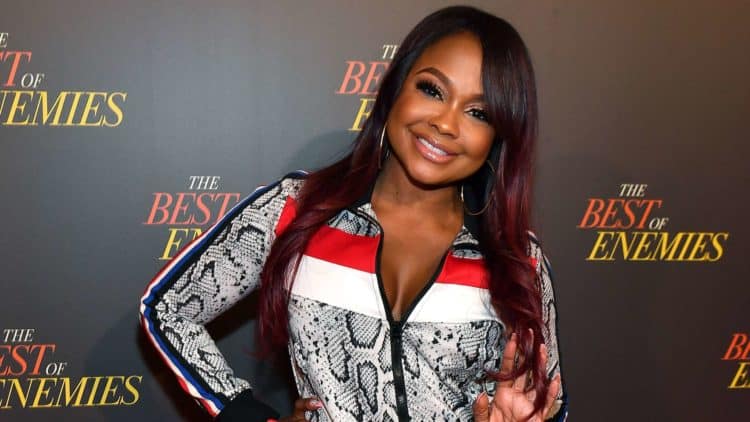 We were first introduced to The Real Housewives concept in 2006, a move by Bravo that revolutionized reality television in its entirety. In its press release following the first installation of The Real Housewives franchise, The Real Housewives of Orange County, Bravo revealed that the show's concept was inspired by programs such as Desperate Housewives and Peyton Place. The network said of this new addition to reality television: " Viewers have been riveted by the fictionalized versions of such lifestyles on television. Now, here is a series that depicts real-life Desperate Housewives, with an authentic look at their compelling day-to-day drama."
The Real Housewives of Orange County is focused on the lives of women residing in Orange County, California, and has been ongoing for 16 seasons and counting. Through the years, the show has had a variety of cast members including Kimberly Bryant, Jeana Keough, Lauri Peterson, Heather Dubrow, Vicki Gunvalson, Meghan King Edmonds, Kelly Dodd, Quinn Fry, and Lynne Curtin to mention but a few. The show's success through the years has proven the genius of its creator Scott Dunlop and birthed spin-offs such as Date My Ex: Jo & Slade, and Tamra's OC Wedding.
In addition to birthing its own spin-offs, the success of The Real Housewives of Orange County gave rise to an entire franchise that comprises The Real Housewives of New York City, The Real Housewives of New Jersey, The Real Housewives of Beverly Hills, The Real Housewives of Miami, The Real Housewives of D.C, The Real Housewives of Potomac, The Real Housewives of Dallas, and The Real Housewives of Salt Lake City. Outside of the United States, the show's concept has been adopted in countries such as South Africa, which airs The Real Housewives of Johannesburg, and The Real Housewives of Durban, both of which are viewership record breakers. The franchise also runs in the United Kingdom, New Zealand, Italy, Hungary, Greece, France, Denmark, Canada, and Australia.
'The Real Housewives Of Atlanta'
The Real Housewives of Atlanta premiered on Bravo in 2008. The show has been on for thirteen seasons and featured a variety of cast members including NeNe Leakes, DeShawn Snow, Sheree Whitefield, Lisa Wu, Kim Zolciak, Phaedra Parks Claudia Jordan, Kim Fields, Eva Marcille, and Shamari DeVoe, who have since left the franchise. The show's current cast includes Kandi Burruss, Cynthia Bailey, Kenya Moore, Porsha Williams and Drew Sidora. Its success, just as that of its parent program, has led to the installation of spinoffs such as Kandi's Wedding, Kandi's Ski Trip, I Dream of NeNe: The Wedding, Don't Be Tardy, and The Kandi Factory.
While the show has in the past gotten in trouble because of faults in different storylines, the cast has grown wildly popular, making it one of the most-watched shows on Bravo. The audience has its views on the cast, and M. Johnson, who has watched the show for years, gives this analysis of some members of the cast: "I've watched the show for several years now. Entertaining, but so ghetto in nature. There is nothing wrong with being proud of your assets, real or fake, but it gets old. In reality, it does not take this to sell the show. The ladies are entertaining enough on their own. Initially, Cynthia appeared to be the classiest of them all. But as time has passed, she has surprisingly become like the rest of them. Kenya has a beautiful baby girl now and should be less messy. Kandi, just downright messy when it comes to everyone else's business. Eva is messy and a gold digger. NeNe, so narcissistic, mean-spirited, and fake (from her blonde hair to her teeth).Porsha, double ghetto. Tanya is just too proper for the other ladies and the show. Marlo, a different type of ghetto, from dressing to messing in everyone's business. However, kudos to Marlo for taking her nephews in their time of need."
Is Phaedra Parks Making A Comeback?
Phaedra Parks made her debut on The Real Housewives of Atlanta alongside Cynthia Bailey on the third season of the show. At the time, Parks was expecting and had disagreements with her husband Apollo Nida when it came to parenting. Soon enough, she bid goodbye to the pregnant life and welcomed Ayden Nida to the family. Through the seasons, we saw Phaedra try to balance motherhood and law, deal with mistaken identity, represent Sheree, have a rocky relationship with her, and push through to the ninth season where she eventually took a bow. In 2020, a few years after her exit, Phaedra, through an interview with toofab, revealed where she stood when it came to her relationship with NeNe. " NeNe and I are definitely friends. I talk to NeNe and I'm very supportive of her. She's a firecracker and she's a businesswoman, definitely super smart. I respect her so much because I have seen her grow."
Asked whether she saw herself making a comeback, Parks said, " I love it that people obviously want me to return, but right now I'm finding love, I'm loving love, and I'm in a great place. So, I love it when people associate me with positive memories of watching the show, but I'm trying to find love at this moment."In April, The Sun reported that The Real Housewives of Atlanta was contemplating a change and a big shift in the cast was in the offing. According to a source, the Marriage Boot Camp: Hip-Hop Audition star could make a come back if the new shake-up is anything to go by. If Phaedra's lukewarm answer on Watch What Happens Live With Andy Cohen is anything to go by, then there's a possibility of seeing her on the show again. Phaedra gave Cohen a 'Maybe' when he asked the audience question ' Raise your hand if you would ever return to The Housewives as a regular cast member.' With rumors of a shuffle doing rounds and Phaedra's response to Cohen, there is no doubt that it's a matter of time before we see Parks on our screens for yet another dose of drama.
Tell us what's wrong with this post? How could we improve it? :)
Let us improve this post!