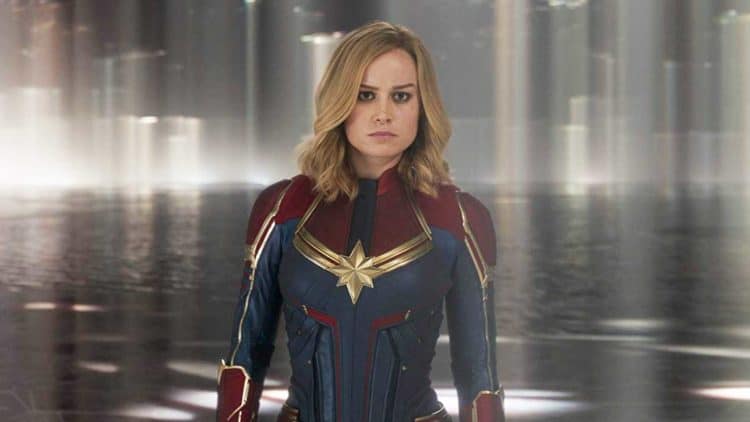 The possibility of seeing Captain Marvel as the MCU's first mutant is highly dependent on how the MCU is going to bring in the X-Men since otherwise, she'll just be a very lucky human being that managed to survive an explosion that bombarded her with energy from the Tesseract that turned her into the super-powered individual she is at this point. IF she gets retconned and becomes a mutant whose X gene was dormant until the explosion, which is a big leap of faith for a lot of fans who have grown up thinking that the average mutant's powers start to manifest during their teenage years, it's going to be just as big of a mess as it would be if the MCU had already featured the mutant team. Why this is so difficult is kind of easy to explain but can be made increasingly difficult when one continues to argue with those that need everything to be done just the way they want it. Imagining that the next Doctor Strange movie might open up the possibility of a world where mutants do exist and are able to cross over due to one factor or another would be interesting, but simply retconning a bunch of characters is going to upset a lot of fans it sounds like since while the comics have done this quite often, it becomes a bit of an issue in the movies since the lack of continuity becomes a bit annoying. It's bad enough that the X-Men that people grew to love with Hugh Jackman, Patrick Stewart, and several others can no longer be considered canon since it doesn't fit with the MCU. Neither can the version with James McAvoy and Sophie Turner since the storylines would have attracted a lot of attention from the Avengers, so it's hard to say that Professor X or Apocalypse or the Dark Phoenix simply hid all knowledge of what was going on.
Fans are obsessed and finicky, but they're not that gullible. To date, Captain Marvel has been kind of a divisive character anyway since being proclaimed as the 'strongest character in the MCU' is only going to last so long since she's been seriously OP since she came on the scene considering that it's been implied that she could take down gods such as Thor. It feels more likely that Thor at his best could put up a serious fight and possibly win the day, while Odin would wipe the floor with her. But as far as being the MCU's first mutant and the retcon it would mean, this might mean a lot more since retconning one hero means other things are going to have to change, and as it's already been seen, changing things TOO much is bound to upset a lot of fans that are already rolling their eyes at the idea of stripping some heroes of their power and building up others to insane levels. A good example is that in the comics, the combined Hulk/Banner is insanely powerful and even sent Captain Marvel into orbit with a single punch at one time, while both Hulk and Thor are said to be able to break planets in half if they were good and steamed. Captain Marvel as Binary is extremely powerful as well, but pushing her power limits to where they are now has a lot of people wondering just what agenda the MCU is trying to push.
It's kind of a hope that she won't be made into the MCU's first mutant since it would mean changing up a few things and possibly making her even stronger since as it's been seen with many mutants, that X gene that is dormant until it's triggered can heighten their abilities to an insane degree depending on how the writer wants to spin it, and making Carol any more powerful is going to be a little nuts. As of right now, she's been a valuable part of the team when she's around and it does sound as though she's going to be the leader of the Avengers moving forward. Some people might roll their eyes at this and others might just shrug and go with it, but if Brie Larson is still on board with the idea then it's a big hope that she'll stop alienating the fanbase and remember that she is part of a team on this project and not the main attraction. That was one great thing about both Captain America and Iron Man when they were first getting this started, they both had center stage quite often, but they knew how to bring in the rest of the cast around them to make it even better, as they engaged their teammates in a big way and made the movies even better. One reason for not retconning Captain Marvel is that to date, Brie Larson is still seen as a very hard person to like thanks to her many comments, and while a lot of people like her, following her is kind of tough for others since she's still technically a newbie compared to a lot of those that have been there for a while.