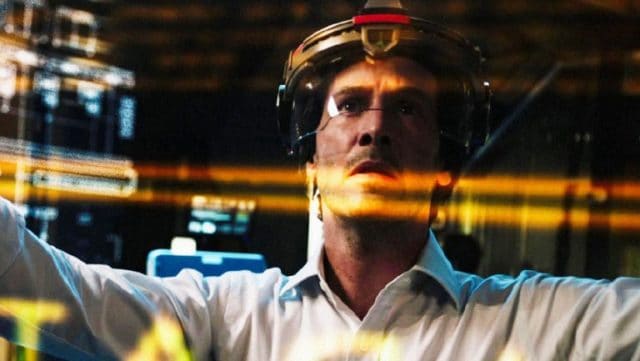 What did we learn from the upcoming Keanu Reeves movie Replicas? Hoo boy, where do I start. Right off the bat, top of my head, Keanu Reeves is back into scifi, which is great. He's playing the part of a certified genius which isn't horrible but sometimes it's a little hard to grasp. But if you really think about it he's not a stupid man at all. He simply has that surfer look and voice that you might associate with a dunderhead that likes to smoke pot and sit on the beach all day. True, he didn't obtain his high school diploma like so many others but his genius was more in film than it was anything else.
Here are a few other things we learned from this trailer that might seem interesting.
5. Mapping the human brain plays a large part in the film.
This is something that scientists have been trying to do for years and in the film it looks as though Reeves and his crew have done something that no scientist in the history of mankind has done yet, map out a complete pathway through the human brain that can create a replication effect that is currently unheard of. The implications of this seem downright scary.
4. Cloning is involved.
You hear mention of cloning in the trailer more than once. This has been something the human race has also been interested in throughout the years but has never really been one hundred percent successful at. Even with Dolly the sheep it was not perfect. It brings up a lot of legal and ethical implications that bring up a morass of arguments among many researchers.
3. Cloning is still highly illegal in movies.
No human clone has yet been born in real life and the serious implications of it are still up for debate when it comes to what is ethical and what is even possible. In the movie however cloning seems to be a big no-no for very ethical and legal reasons that are not yet fully disclosed. But the signs point to the fact that cloning would almost make the clone a non-entity.
2. He brings his wife and kids back to life with his research.
Losing one's family would be such a horrible blow that no person could possibly stand it without suffering through an immense amount of grief. The difference here is that Reeves' character is bent on keeping his family together and keeping the secret of who and what they are. It's not ethical in the least and it's far more damaging if his family was to ever find out.
1. He's playing the mad scientist role.
This has an almost Frankenstein feel to it thanks to the content and the idea that someone could possibly be brought back to life in a way that is entirely abhorrent to the laws of nature and to the nature of mankind. Reeves' character is the type, at least it seems, that cannot accept the fact that nature is so adept at thwarting the designs that he has upon his own life.
The movie looks interesting so far, as well as just a bit creepy.