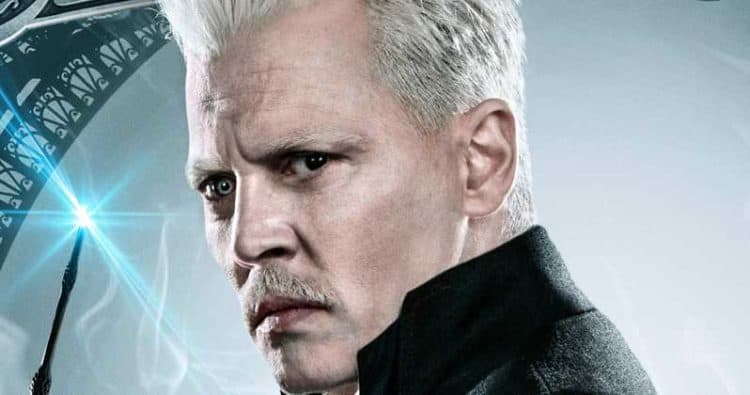 Things just aren't going the way Johnny Depp needs them too right now since he's been released from the third Fantastic Beasts movie as the main villain as the studio has parted ways with the actor following a sudden twist in his court case that did not go in his favor. He's still going to get paid reportedly, which is kind of an oddity since normally if someone doesn't do the job they don't get paid, but then again that's for those of us that don't work in Hollywood or pull-down millions for one job. There are likely contract stipulations that are making this possible, but the idea of someone else playing a role that Johnny Depp has already made his own is kind of hard to think about, but unlike the role of Captain Jack Sparrow this is one that might actually be okay since there are a few people that could possibly fill his shoes for this, especially considering that Depp wasn't so in-depth with this role that the public outcry would be that forceful. But it's still regrettable that things are turning out this way since getting ousted from a role is never a good look on anyone, no matter how it can be spun.
Here are five other actors that might be able to take on this role.
5. Colin Farrell
It's already been stated that Colin Farrell likely won't be taking this role but it does feel as though keeping him in the loop and on the list would be a good idea since he did end up playing the character that Depp would eventually take over, albeit in disguise. Perhaps something could be done to describe how he might need to use his disguise again to move about and simply doesn't care to change back any longer, or perhaps he can't change back, something along those lines that might explain the very different look. Farrell has already established that he can work in the Potterverse, but if he's selected it might be kind of a surprise.
4. Colin Firth
He might be an odd entry to find on this list but it does feel as though there's enough drama in the Fantastic Beasts movies that he should be able to do quite well since he's a very astute actor and wouldn't have to work too hard to make this work. But seeing him as a villain after his many roles would be kind of difficult since a lot of people see him as the good guy and might not want to see Firth go bad. It could be a test of his acting skills since he usually does play a rather upright individual that doesn't seek to do harm to anyone else unless he has no choice. But then again, it does feel that he could pull this off.
3. Ewan McGregor
Seeing Ewan as a bad guy would be very difficult no doubt since this is the man that revolutionized the role of one of the most awesome Jedi in the Star Wars franchise, Obi-Wan Kenobi. He's played a less than honorable character in the past and he's done just fine at it, but seeing him as someone that could possibly kill others just for the sport of it, or be so incredibly cruel, is kind of a difficult thing to do since it would require a serious shifting of gears that a lot of people wouldn't find to be that easy. But given that he is a very talented actor and knows what he's doing it does feel like it would work.
2. Jonathan Rhys Meyers
Whether or not he would say yes is kind of hard to say but it does feel that he might be able to take on the role and do something with it since he is good enough and he can deadpan pretty well. In fact, he's one of those that might actually come the closest in looks to Depp and therefore be able to step into the role without any real confusion since it could happen that he's easily one of the best men for the job. But again, getting the actor that people want and the one that will work could be two entirely different things since scheduling conflicts and the actual desire to take on the role would be huge impediments.
1. Mads Mikkelsen
So far it sounds as though Mads might be the frontrunner for the part, but that's kind of confusing since he and Depp don't really look alike. But his acting skills are great and would be greatly appreciated on set since he's been both villain and hero and he's excelled at both in his own manner. But why Mads would be picked, apart from his talent, is kind of hard to imagine since people are going to have to adjust in a big way if he is selected.
Switching actors like this is what loses fans sometimes.