Foodies, fans, and followers of American celebrity chef Bobby Flay have wondered if some rumors about him are true. According to Amanda Harding at Entertainment, Flay is a perfect example of a celebrity chef who appears nice on TV but hides a darker side from audiences. While his devoted fans may find it hard to believe these rumors, what is certain is that consistent rumors like this coming up over and over for years can taint his reputation as a culinary genius and all-around nice guy.
When it comes to reality TV, there are always questions about how much of what is shown is actually "reality." As such, it's unsurprising to hear rumors about reality TV stars. According to Mashed, as it turns out, Bobby Flay isn't the only celebrity chef with a bad reputation for being a jerk. That exclusive club includes Guy Fieri, Gordon Ramsay, Rachael Rae, Mario Batali, Anne Burrell, Michael Chiarello, Joe Bastianich, and the Pioneer Woman, Ree Drummond.
About Bobby Flay, The Culinary Genius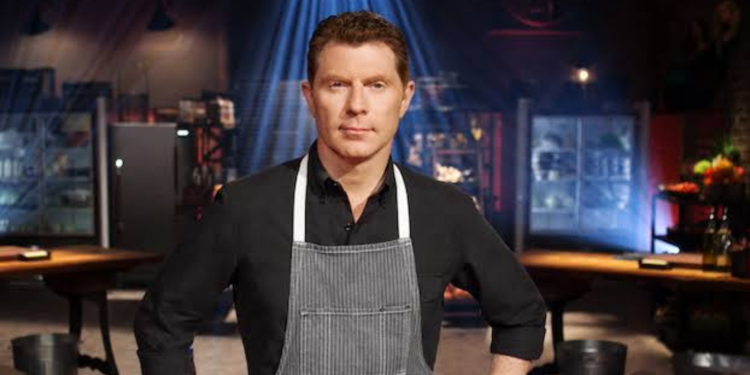 Robert William Flay was born on December 10, 1964, in the upper east side of Manhattan. At a very young age, Flay was already interested in cooking, as evidenced by his request for an easy-bake oven as a Christmas present. Flay was just 8 years old at the time. Flay got one of his first jobs at 16, working at a pizza parlor, and followed that up with a job at Baskin-Robbins.
At the age of 17, the early bloomer then dropped out of school to pursue his passion. With the help of his father, Flay secured a small position as a salad maker at Joe Allen, an NYC restaurant where his father was a partner. In this position, young Flay impressed the owner and received sponsorship from him to attend the highly-esteemed French Culinary Institute.
Over the following years, Flay built his empire by opening restaurants, honing his skills, writing best-selling cookbooks, collecting awards, and starring in mega-hit Food Network shows like Throwdown! with Bobby Flay and Iron Chef. With growing success and a satisfied feeling of finally achieving some of his childhood dreams, everything appeared good for Flay. However, there was one little problem – a lot of his employees and colleagues didn't seem to like him very much or just couldn't stand him.
Bobby Flay's Bad Behavior Rumors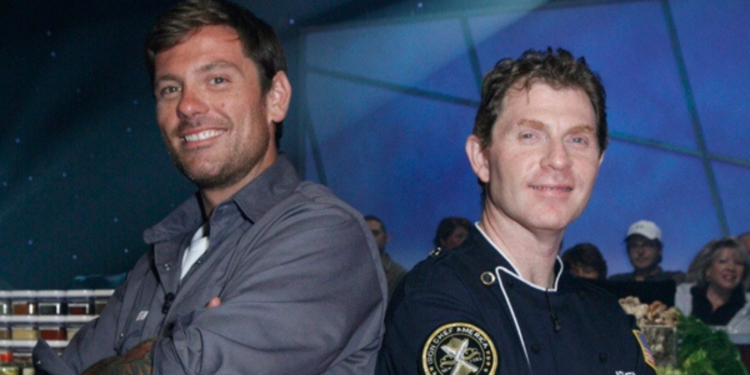 From Bobby Flay's employees to his fans, it appears that, behind the scenes, there are more stories about Flay's snarky comments than about his kindness. When Flay faced off against Canadian chef Chuck Hughes on Iron Chef America, the Canadian gave Flay a Montreal Canadiens jersey. It was a nice gift; however, Flay did not express his gratitude but instead thanked him dismissively by saying that "it was not going to help," according to Hughes in a CBC interview.
Drama Involving Bobby Flay On Iron Chef Japan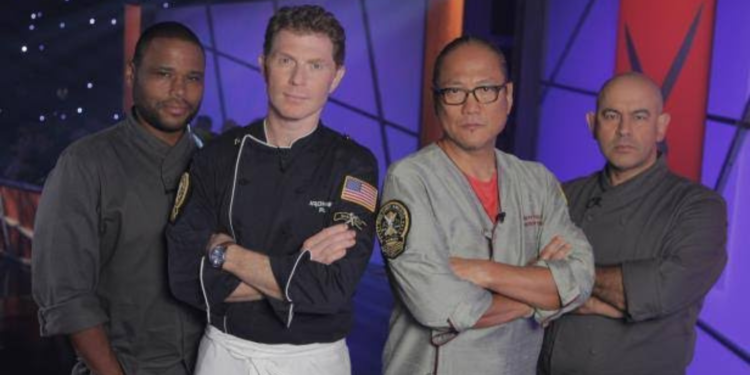 While it's popularly believed that celebrity chefs are saddled with over-inflated egos, Bobby Flay validated this supposition. During the filming of Iron Chef Japan, Flay's feelings of self-importance turned into direct expressions of disrespect towards his opponent. Chef Masaharu Morimoto was offended when Flay decided to jump on the cutting board in what he considered a celebratory move. What the Japanese found most disheartening was that Flay didn't win the competition but chose to act as he did. Chef Morimoto was so outraged he fumed, "This man is not a chef. In my country, the cutting board is sacred." Chef Morimoto later won the competition with just a 1-point lead ahead of Flay.
Disgruntled Employees Sue Bobby Flay
Workers at several of Bobby Flay's restaurants brought a 2009 lawsuit against him, alleging they were cheated out of tips and wages. The restaurants involved included Bolo, Bar Americain, and Mesa Grill. The employees sought recovery of alleged misappropriated gratuities, overtime compensation, and minimum wages. Although Flay continued to maintain his innocence, he agreed to a settlement of $800,000.
Bobby Flay Is No Husband-Of-The-Year, Either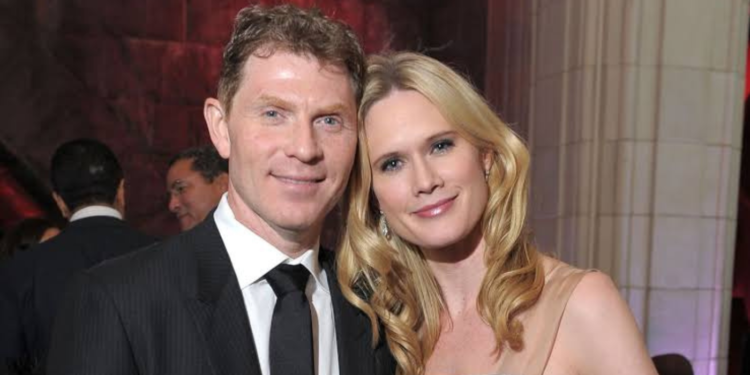 When his wife (at the time) Stephanie March from Law & Order: SVU experienced a ruptured appendix in 2014, Bobby Flay was too busy to be by her side at the hospital. He subsequently sent an assistant in his place. The couple's marriage was further doomed by numerous rumors of infidelity, alleging that Flay was having a sexual relationship with his assistant, Elyse Tirrell.
While the couple's divorce was still pending, Flay canceled his wife's credit cards, leaving her with no cash. Her lawyer characterized this as "bullying via economic warfare." Overall, Flay's track record with the women in his life hasn't been the greatest. His divorce from Stephanie March was his third. However, he is currently in a relationship with freelance writer Christina Pérez.
Bobby Flay Has Accumulated His Fair Share Of Haters
According to Christine-Marie Liwag Dixon at Mashed, Bobby Flay may not be the most hated celebrity chef today; however, he has earned himself his fair share. Among his haters are fellow restaurateurs and British celebrity chef Gordon Ramsay. Chef Ramsay is well-known as someone who would rather keep his opinions to himself, but apparently, he has no love for Flay. Ramsay has been quoted saying some especially nasty things about Flay behind his back, and it's pretty clear he has no respect for him.
Producers On Iron Chef Are Not So Fond Of Bobby Flay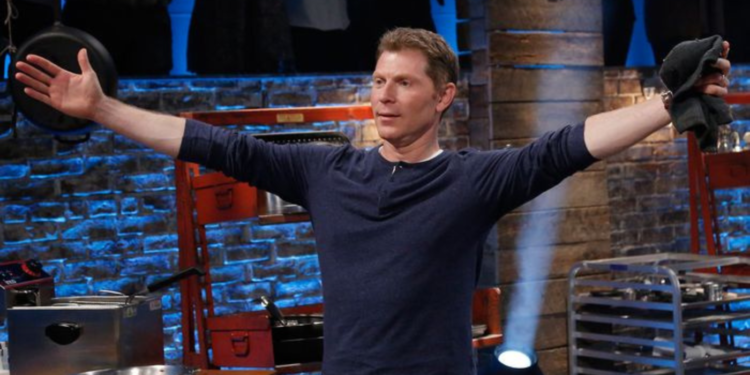 The Iron Chef producers probably won't admit that they can't stand Bobby Flay, but he is undoubtedly far from being their favorite person. In 2017, Flay pulled a rude stunt while appearing on Iron Chef Showdown. Right in the middle of filming the show, Flay took off his apron, revealing a tee shirt that read, "This is my last Iron Chef Battle." No one knew he would be making a live announcement, so the producers were surprised. Later, Flay tried to brush it off by saying it was just a joke.
Love Him or Hate Him, Bobby Flay Is A Great Chef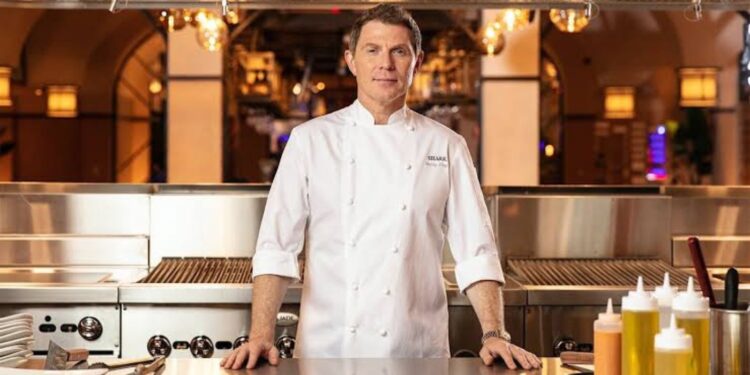 Bobby Flay is the type of person that folks either love or hate. The Manhattan chef has been a polarizing figure on the food scene since he opened his first restaurant in 1991, the Mesa Grill. Then, in 1994, came his first Food Network appearance, where he has been a regular ever since.
With all of this fame and fortune came a great deal of scrutiny from both fans and haters alike. Despite being embroiled in some very public feuds, Flay is still quite entertaining and, of course, a great chef. Perhaps all of Bobby Flay's attributes combine to make him the celebrity chef he is.